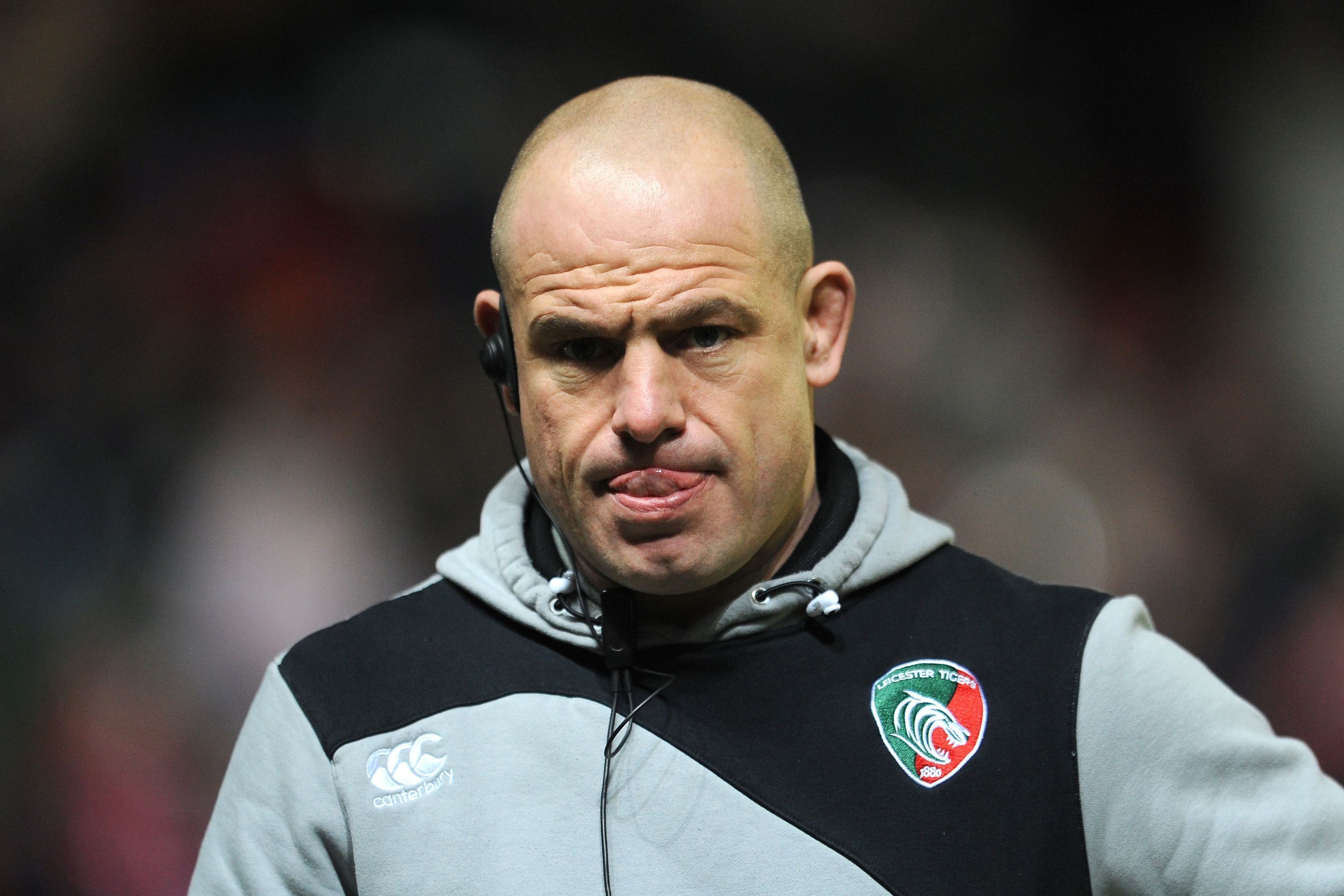 Edinburgh's ambitious appointment of Richard Cockerill as their new head coach for next season marks a significant shift in the direction of the capital club.
The combative former England international was director of rugby at the Leicester Tigers – for whom he played most of his career as a hooker – and led them to three Aviva Premiership titles, until being fired just before the club's ignominious thrashing at the hands of Glasgow Warriors in the European Rugby Champions Cup last month.
He has since filled in working with Toulon's forwards in the Top 14 in France but will take over control from acting head coach Duncan Hodge, who has been piloting Edinburgh since Alan Solomons left just four weeks into the current season.
Hodge is set to stay as backs coach while assistant coaches Stevie Scott (forwards) and Pete Wilkins (defence) will also remain in post.
Under Cockerill Leicester's great tradition of trophies continued right up until 2013, when he led them to the third Premiership title after previous wins in 2009 and 2010. The Tigers reached the semi-finals of the Premiership in every year he was in charge.
He also led them to the Heineken Cup final at Murrayfield in 2009 where Leicester lost to Leinster.
Scottish Rugby Chief Executive, Mark Dodson said: "I am very pleased to have secured Richard's services given how highly sought after he was from leading clubs across Europe.
"As a highly experienced, winning coach we targeted him and worked hard to ensure his talents could be secured for the benefit of Edinburgh Rugby.
"I believe his appointment clearly demonstrates our commitment to developing and maintaining success at our professional clubs in Scotland."
Cockerill said: "I am very much looking forward to a new challenge and the opportunity at Edinburgh Rugby ticked all the boxes.
"It's a real rugby city, and the club has a lot of potential to grow on, and off, the pitch.
"The conversations I had with Mark Dodson and Scott Johnson were instrumental in understanding what the vision for Edinburgh Rugby is and it is a project I'm excited to be a part of.
"I'm also relishing the chance of coaching in the Guinness PRO12, which is a new league for me, and working with a clearly talented group of players."
Cockerill will bring an entirely new philosophy to Edinburgh, as he admitted in an interview given to "The Telegraph" yesterday.
"Clearly whatever they have been doing hasn't worked out as they'd like," he said. "Perhaps everyone has been a bit comfortable.
"There will have to be change, in me as well as in everyone else."
Edinburgh have twice appointed former prominent England internationals to senior coaching positions, with conflicting results.
Andy Robinson took the club to second place in the old Celtic League before leaving to coach Scotland but Cockerill's old team-mate Neil Back has barely a season and a half as an assistant to Michael Bradley before being ousted.