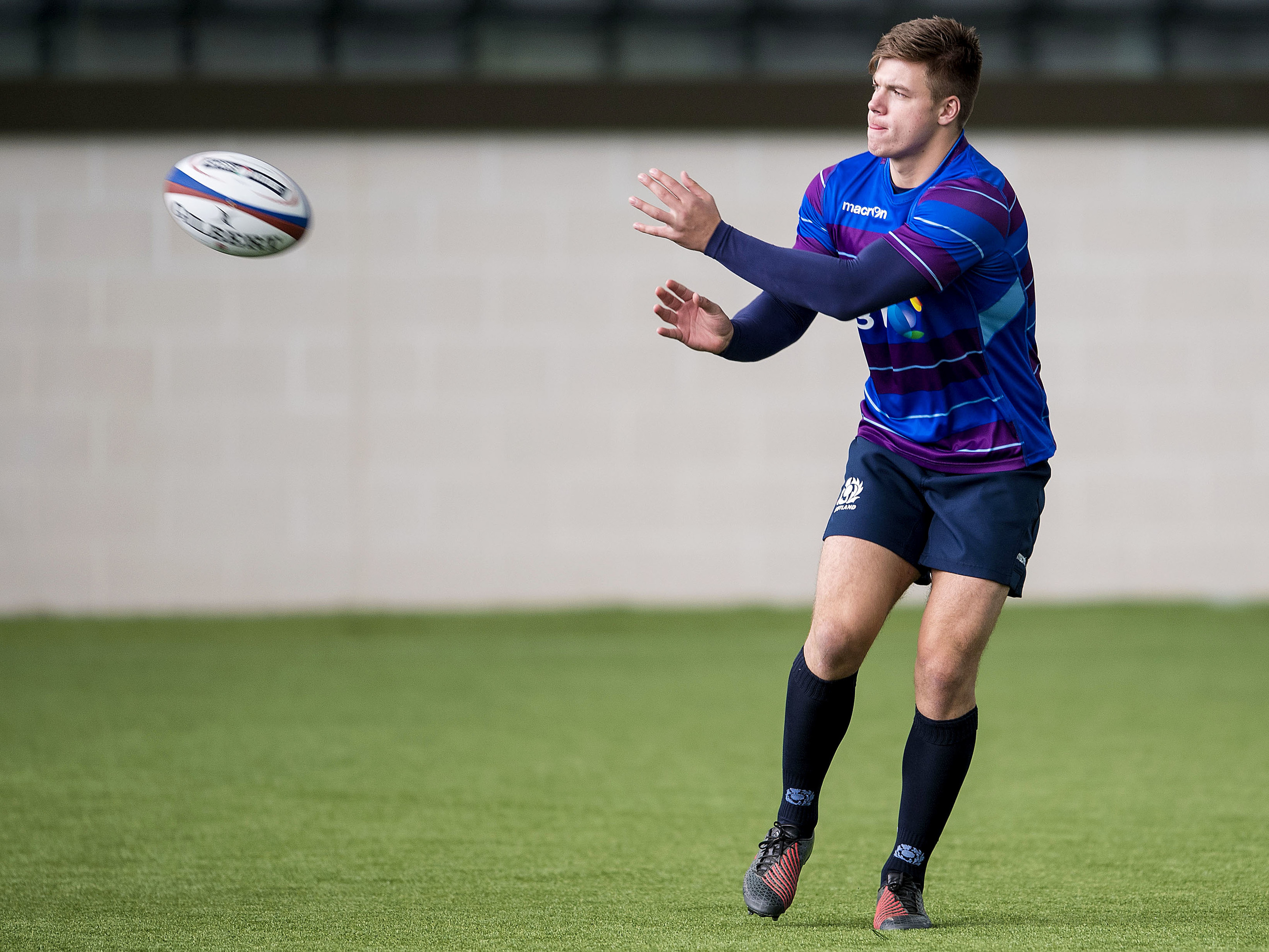 Scotland don't plan much reference to 1983 as they prepare for Twickenham this weekend but they've got at least one man who has won a game at the HQ of English rugby.
Huw Jones, like the entire present playing squad, wasn't even born when Roy Laidlaw weaved his way to the line to start the last Scottish victory in what was then a green barn rather than today's vast concrete monolith.
But the young centre is unique in the squad at having won there when just a 15-year-old playing for Millfield School in the English Schools Under-15 final against Judd School.
"I was playing scrum-half and we won 34-11," he recalled. "It was a good win and obviously massive to play there at that age.
"I've got a medal at home, it was a pretty big day because they play all the national Under-15 and Under-18 Cup and Vase finals one after the other so there was a fair crowd to watch as well."
Schools level in front a few thousand doesn't compare to a potential Triple Crown decider – Scotland's first since 1996 – in front of a capacity crowd of 82,000 of course, but Jones is looking forward to getting back there to try and break another record that's been haunting Scotland for too long.
They've been 34 years and 16 attempts since they last won a Calcutta Cup game in South West London. There's been one draw – 12-12 in 1989 – and most thought Scotland should have won the 1999 game when Kenny Logan missed a number of goal kicks.
But even their last visit– the famous Rugby World Cup quarter-final against Australia in 2015 – ended in excruciating and frustrating defeat.
"Going into a game where it is unchartered territory, you haven't won down there before, that can have a negative effect," agreed Jones.
"But a lot of what we have done recently has changed that mindset. We believe we can win tight games against opposition we haven't beaten before. Going into this game the guys will be quite positive about it; it's another exciting opportunity.
"Breaking these small records, first time beating France in a decade last year, first time winning an opening game for a decade, first time beating Wales for the same time, definitely has an effect. It gives you more belief as you go on that you can keep going and breaking these runs."
There's not much to be taken from 1983 but motivation, believes Jones.
"It was before any of us were even here," he said. "I suppose we could watch it for motivational purposes but it's a completely different game then to now.
"It's not so much daunting as exciting. It's a massive opportunity. Obviously one of the big incentives is to stop their run of successive wins. They've done very well to get to this point, but no I wouldn't say it's daunting."
Scotland feel they can stretch any team across the pitch, even England's outstanding midfield defence of George Ford, Owen Farrell and Jonathan Joseph.
"All quality players, Farrell means they have another playmaker at 12 and he is good all round, in attack and defence," continued Jones.
"But Alex (Dunbar) and I work well together. We are different players, we know what our jobs are and so far we have executed that quite well.
"We have exciting backs and want to get the ball wide as often as possible into the wider channels. That is the most direct route to attack."
Jones got a week away from training camp due to a pre-arranged agreement with the Stormers, his Super Rugby team in Cape Town, although in the end the franchise didn't use the centre for their game against the Jaguares at Newlands on Saturday.
"They wanted me back just in case and I arrived back in Scotland just on Monday morning," he said. "In the end I didn't have to play and got a good rest, trained with them in midweek and saw a bit of the sun for a change this winter."
Scotland will again be without Duncan Taylor, who played mostly in Jones' position of outside centre during last year's Six Nations but has not played so far during this international season.
The Saracens centre picked up a hamstring injury at the weekend and is unlikely to be considered for the final match against Italy at BT Murrayfield as well.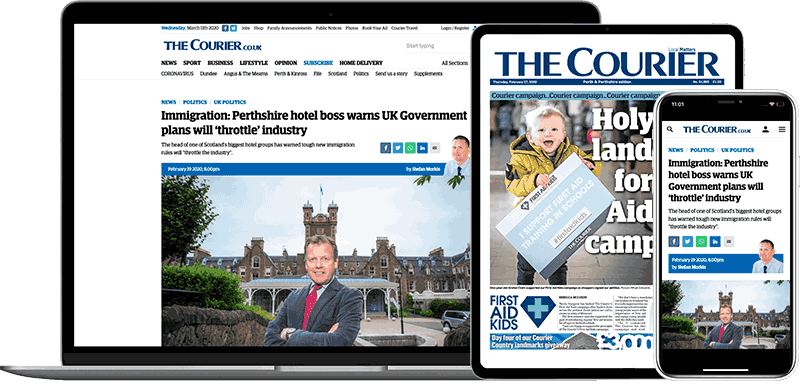 Help support quality local journalism … become a digital subscriber to The Courier
For as little as £5.99 a month you can access all of our content, including Premium articles.
Subscribe