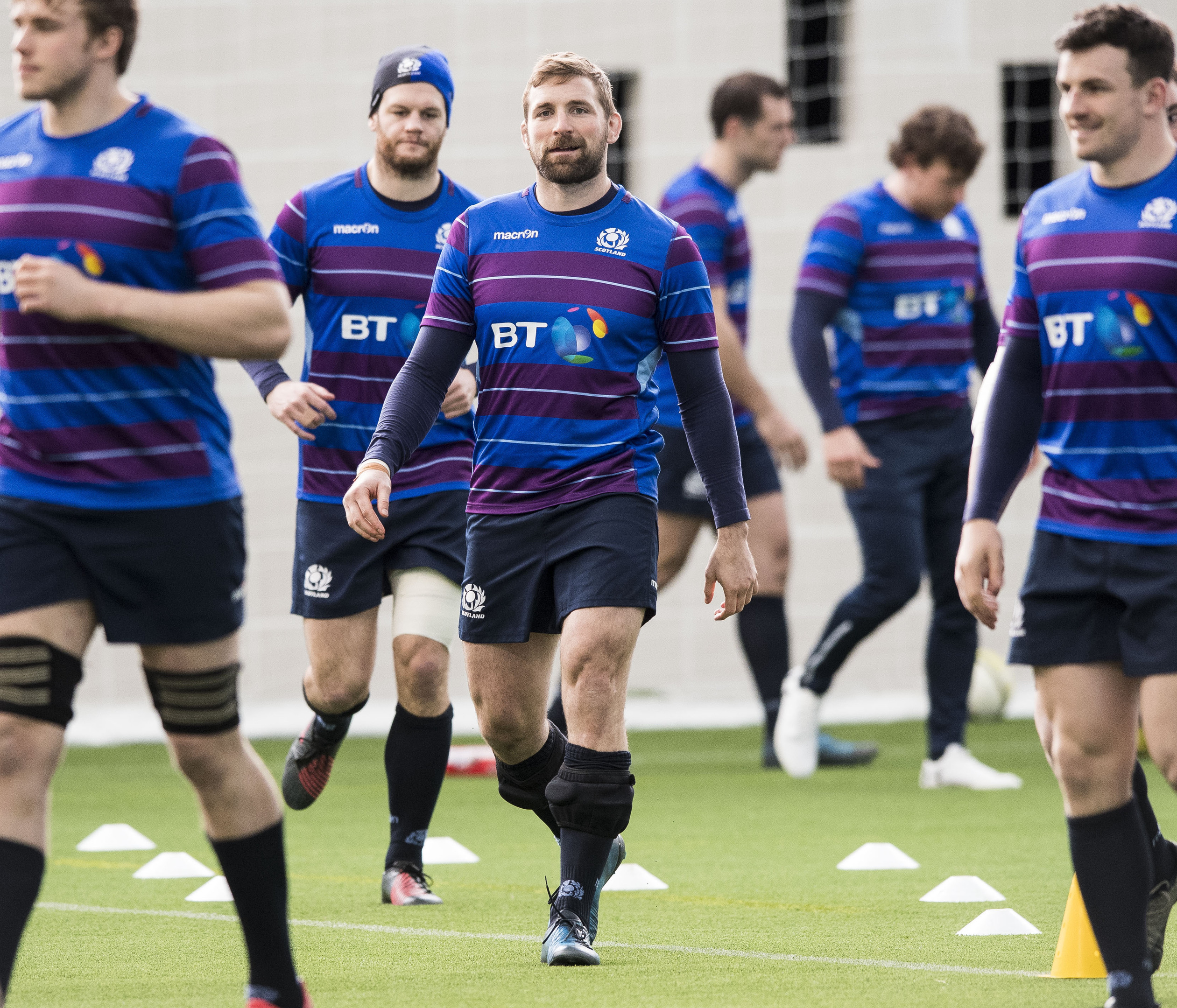 Scotland feel like the pressure is all on England for Saturday's Calcutta Cup clash at Twickenham, despite Eddie Jones puzzling claims that it's all on them.
England head coach Jones got his first salvo in quickly in the inevitable mind games claiming that Scotland's improved form and victories over Ireland and Wales heaped expectation on them coming to Saturday's game, but quite rightly the Scots think that beggars belief.
It's England who are defending their 34 year home record against the Scots and who are bidding to match New Zealand's all-time record of 18 games unbeaten – a run they started against Scotland in this fixture last year.
"We won't put any undue pressure on yourselves of course but we feel the expectation is moe on England," said skipper John Barclay. "We've won two out of three games, England have won however many games in a row.
"We're playing some good stuff which is maybe externally building a little bit of pressure but within the group there's no way we're getting carried away."
Instead while his predecessor Greig Laildaw seemed to relish the battles with the Auld Enemy, Barclay is keen to play down the significance of it all.
"Every time you play a Calcutta Cup game you get a bit of this, but it's only a big game because it's the next one," he said. "There are five games in every Six Nations and they're all tough. You never think beyond the next one."
The long passage of failure from 1983 onwards is not something that is even being considered.
"Even the games at Twickenham I've played myself or the number someone like Ross (Ford) has played in, to be honest you'll learn more from what has happened recently than what happened even two years ago," he said.,
"The bottom line is that England perform well at home and don't lose many games there. That underlines the challenge that is facing us."
Braclay doesn't share the view that England will be chastened by their game against Italy and the torrent of criticism on them for their initial failure and confusion in adapting to the the Italian's "no ruck" gameplan.
"That was a pretty one off situation," said Barclay. "It's been used as a shock tactic in the past, the fact Italy went on to use it for a full eighty minutes is fairly unique.
"It worked for the first half I guess but clearly they had a chat and went on to put a few tries on the board. It is easy to sit back and criticise but ultimately they are playing in front of 80,000 people, in the heat of battle. They are going to think, are they going to keep doing this?
"In the end the bottom line is that they took maximum points from the game and came away unscathed injury-wise because they didn't have to hit any rucks. I reckon they will be pretty happy."
Barclay expects a big battle in the back row with England likely to field a monstrously big trio, especially with Billy Vunipola, possibly the difference between the teams in last ytear's game at BTg Murrayfield, set to return.
"They have quality throughout their side, but certain individuals you would concentrate more on analysis," said Barclay. "Vunipola is big ball carrier, he is good over the ball and gives them go forward.
"He is a fantastic player, you can see that with what he has done with Saracens and England. We want to pick up on his traits to put the player apart so we can deal with him best at the weekend.
"I think it depends more on profile and skills of players than size; they've won 17 games in a row across different nations against bigger back rows and the likes of Wales' two opensides.
"'I think we've gone quite well at the breakdown, we certainly slowed a bit of ball down against Wales. But it is one of the hardest aspects of the game, there are a lot of factors that influence it."
Barclay paid tribute to Hamish Watson, who will be the smallest back rower in Saturday's game but has been so effective so far.
"Hamish took it in his stride," he said. "Guys who are put on the bench deal with it really well, which is one of the characteristics in this group.
"I wasn't surprised by the way Hamish played. I first came across him at the 2011 World Cup camp and I thought, "This guy is going to be something pretty special".
"He is strong, he is elusive, he is powerful, strong over the ball and he showed that against Wales. He got some really crucial turnovers."
And while Scotland have entertained so far in the championship, don't expect it necessarily at Twickenham.
"Vern said today, "This isn't ice skating; you don't get (style) points for it" and that's about as close to a joke as you get with him," said Barclay.
"But he's right; you want to win these games and there are many ways to do that. England showed that in Wales; they were under pressure but got that try at the end to come away with a win.
"Against Italy, they adapted and came away with the win. That is a large part of international rugby; that ability to adapt under pressure and get a win."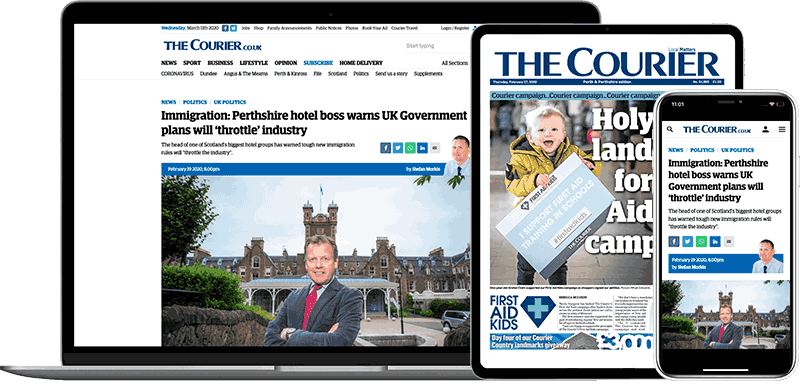 Help support quality local journalism … become a digital subscriber to The Courier
For as little as £5.99 a month you can access all of our content, including Premium articles.
Subscribe