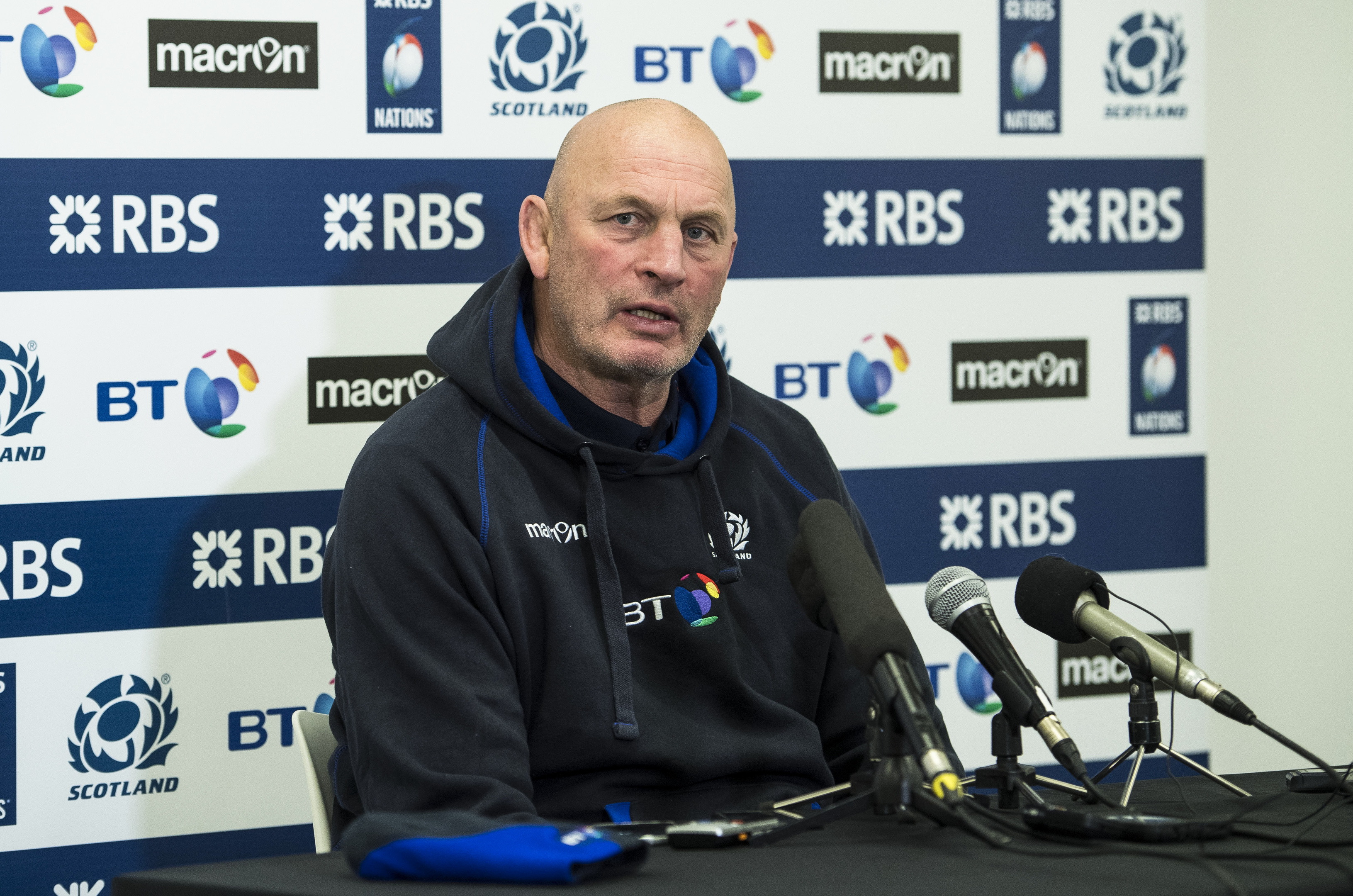 England's clear strategy is to win their 18th successive game with their much-trumpeted "finishers" and it's up to Scotland to derail that plan, says head coach Vern Cotter.
The Scotland head coach made just the single and obvious change to his starting XV for Twickenham tomorrow, with Hamish Watson in for the injured John Hardie. On the bench Cornell du Preez is in line for his first cap.
But it's those benches that have most scrutiny. England have now even taken to naming them "finishers" in Eddie Jones' vernacular on their official announcement sheet, and both Vunipola brothers are there in their replacement selection when many expected them to start.
That indicates a specific plan, according to Cotter.
"They're both very, very important to England," he said of the Samoan-born brothers. "Billy has only played 70-odd minutes (since returning from injury).
"I think (Jones') philosophy is: `Scotland will come down here and throw everything at it. We have a stronger bench, we'll finish the game.'
"That's a scenario that seems fairly clear and it's up to us to stop that. We don't want to use energy unnecessarily, we want to stop things quickly, we have to be smart with the ball.
'Then, hopefully, we can hold them when they make that surge at the end, we have enough power in our legs.
'Our bench players are very aware of England's strategy and our boys are keen to impress."
Cotter believes that his team have constructed to way to win this game during their training week, but is under no illusions about the challenge.
"England are different from France, just as they're different from Wales or Ireland," he continued. "They are very dangerous, very powerful and they transition quickly.
"That is part of Eddie Jones' philosophy in attack and defence. They are tough to contain.
"Our attitude will be enormously important. Discipline as well. It's all about fundamentals.
"We haven't got any tricks we're dragging out of the box. We're just trying to find points of access against a team who are strong all over."
How do they do that? By playing a full game rather than half of one, marrying the first half against Ireland to the second half against Wales.
'We need to apply pressure on them," added Cotter. "We can't sit back and watch them play for long periods.
"We need to take parts of England's game away, parts they like to go to, if we are to give ourselves a chance. That may be off lineouts, it may be off scrum.
"Our scrum has trained very well this week – and we think we can challenge England in that area. We also look to compete on the ground as hard and fast as we can. Kicking will also be important but we've really just made a couple of tweaks.
"But we need to be even better than we were against Wales, because there were moments when we let them back in."
Cotter has not truck with those who suggest England's struggles against Italy were the sign of a rigidly structured team that can't adapt to situations.
"I thought they did adapt," he said. "If we analyse that game, everybody would do things differently; the referee, Italy and England, they would all change things with hindsight.
"England are a team who prepare well for games. They'll be annoyed about how the Italty game was perceived and they won't want to be caught out again.
"Eddie's very competitive, they're a very competitive team and they're obviously playing for something that's important to them, and on a field that's important to them."
A win, and history after 34 years of trying and failing at Twickenham – if you count the draw in 1989 as a failure – is not something the squad are even comnsidering, added Cotter.
"But I think it would validate a lot of hard work we've been doing," he added. "This team is still learning and climbing, still developing.
"Whatever happens, this game will be an important part of the development of this team. We're using it as that, as well, whatever comes from the game."
Scotland have opted not to bring back Sean Maitland to the bench despite his recovery from injury, Mark Bennett's strong showing for Glasgow last week keeping him in.
Team: S Hogg; T Seymour (both Glasgow), H Jones (Stormers), A Dunbar (Glasgow), T Visser (Harlequins); F Russell, A Price; G Reid, F Brown, Z Fagerson; J Gray (all Glasgow), R Gray (Stade Toulousain); J Barclay (Scarlets), H Watson (Edinburgh), R Wilson (Glasgow).
Replacements: R Ford, A Dell, S Berghan (all Edinburgh), T Swinson (Glasgow), C du Preez (Edinburgh), H Pyrgos (Glasgow), D Weir (Edinburgh), M Bennett (Glasgow).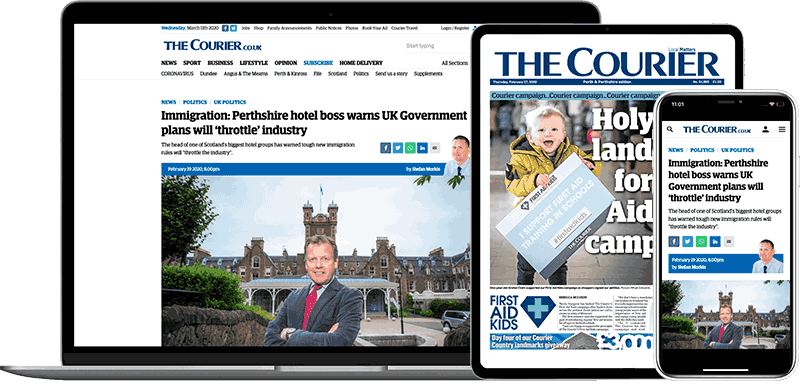 Help support quality local journalism … become a digital subscriber to The Courier
For as little as £5.99 a month you can access all of our content, including Premium articles.
Subscribe