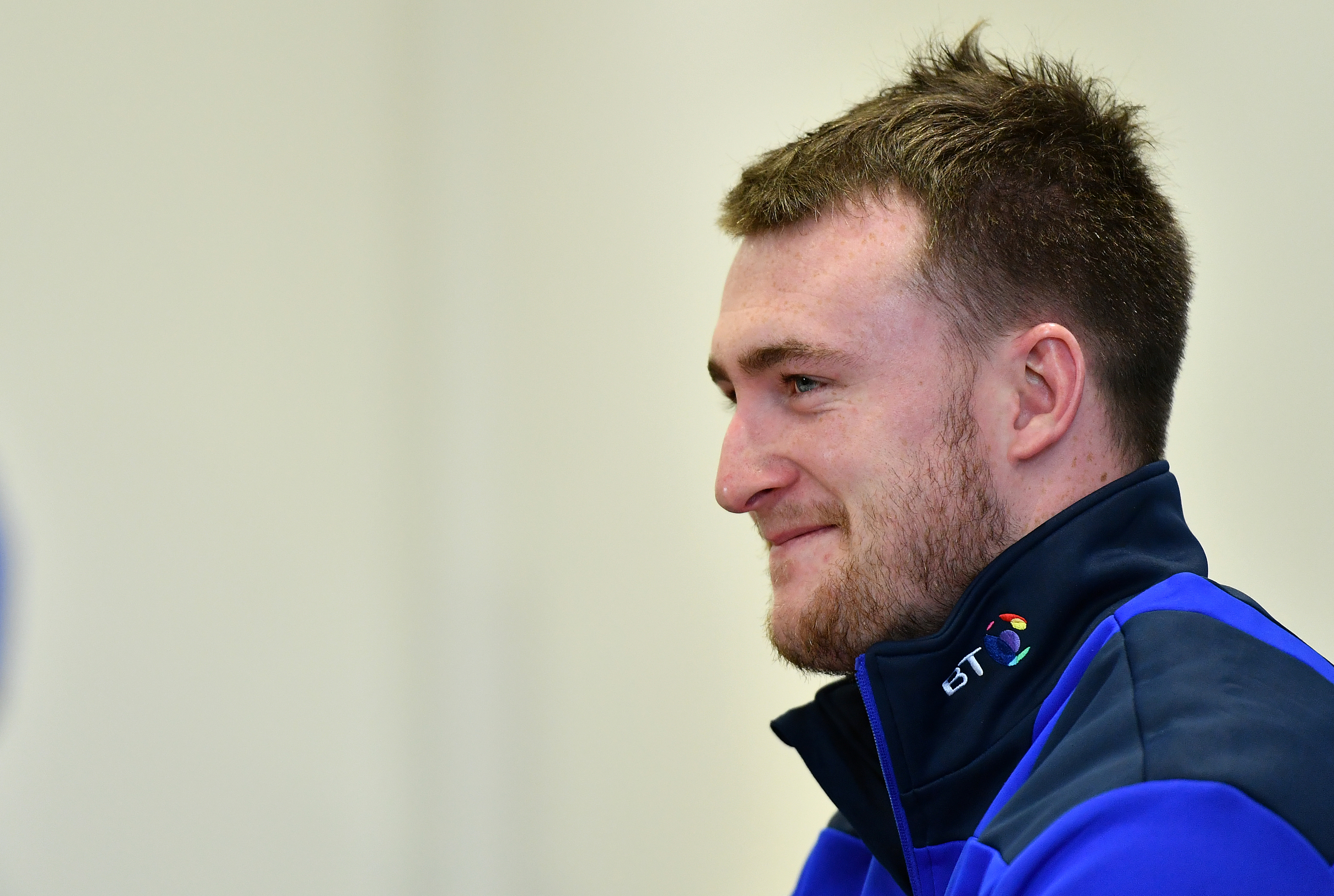 Stuart Hogg is a marked man, looking over his shoulder at every turn, but that's in the team hotel and not today on the pitch at Twickenham.
The Scotland full-back is having an even better Six Nations on the pitch than he did last year when he was voted player of the tournament, and he goes into today's potential Triple Crown decider against England acknowledged as the premier attacking player in the tournament.
Off the pitch, however, Hogg is being ambushed by skipper John Barclay in a series of filmed "flegs" that have appeared regularly on Twitter much to the delight of his team mates and Scotland fans.
"I have zero confidence walking along the corridors," he said after Barclay stuck the fourth such video online yesterday.  "I am constantly worried that Barcs is going to jump out, and it has been a challenging few weeks, but it seems to have got a few hits.
"Trust me I've tried to get revenge. Barcs does not scare very easy, but I have got Ryan Wilson, his roommate involved, so here's hoping I can get him."
Despite the clear video evidence of him jumping out of his skin, Hogg believes it's a sign of how loose and relaxed the Scotland camp is in this championship, even with such a pivotal and potentially historic match today.
"It's a sign of the spirit in the camp," he said. "The boys enjoy each other's company and we have some fun along the way.
"It does become quite tough, I'll be trying to get to bed and Barcs will leap out the cupboard. But it's a laugh and I would not have it any other way."
But with serious face on, Hogg is certain that Scotland have every chance of smashing their Twickenham record of no wins in 34 years and taking the first Triple Crown since the famous Grand Slam win of 1990.
"If we get things right, put in an 80 minute performance and get our game plan right then it should result in a win, I truly believe that," he said.
"We have analysed them a fair bit and opportunities will come. There will be momentum shifts in this game, we will be on the back foot and under pressure for spells but it is all about how we react to these situations."
Success has come for Scotland this year with handsome wins over Ireland and Wales, Hogg providing three tries in three games and two key assists against the Welsh, but he believes the best has yet to come from himself and the team.
"We are very much work in progress, but since Vern (Cotter) came in we have come on leaps and bounds," he continued.
"We are not going to lie down and have our bellies tickled. We are going out there to get some victories and slowly we are getting more respect.
"You are also never the complete player. There are always going to be weaknesses in your game and some say defence is one of mine.
"When things are going well there is always going to be someone to put you down. I am fully aware my defence isn't the strongest, but I will continue to work on it.
"In attack, it is nice to be talked up but it is now about me making it a reality. It is up to me to go out there and express myself and to get hands on ball in space."
Hogg believes that a win, despite Scotland's sorry record at Twickenham, could not be regarded as a shock.
"We are more than capable of winning," he stressed. "We talked of our goals before the championship and now it is making those goals a reality. We are very much in the position to come down here and win.
"I'm sitting here shaking with anticipation right now, I just want to get out there and play. For me it has been a long couple of weeks since the Welsh game, and Twickenham is such a great place to play.
"This is the first time since I have been involved that it is round four and we are still in the hunt. That's hugely exciting for everyone but it's nothing short of what we deserved.
"We worked hard for this and what better opportunity than playing England. This is why you play rugby, for these massive occasions."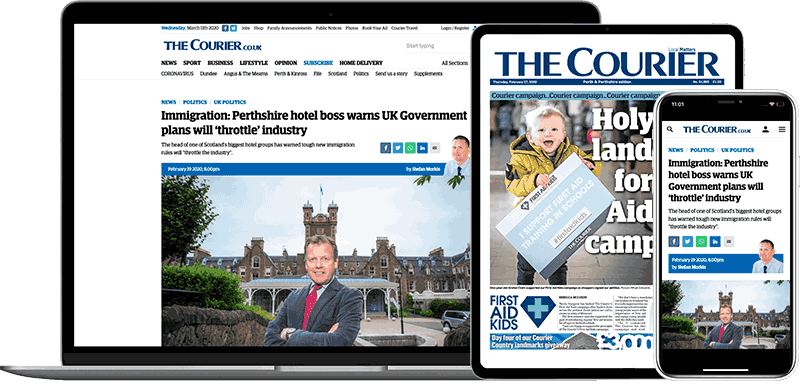 Help support quality local journalism … become a digital subscriber to The Courier
For as little as £5.99 a month you can access all of our content, including Premium articles.
Subscribe