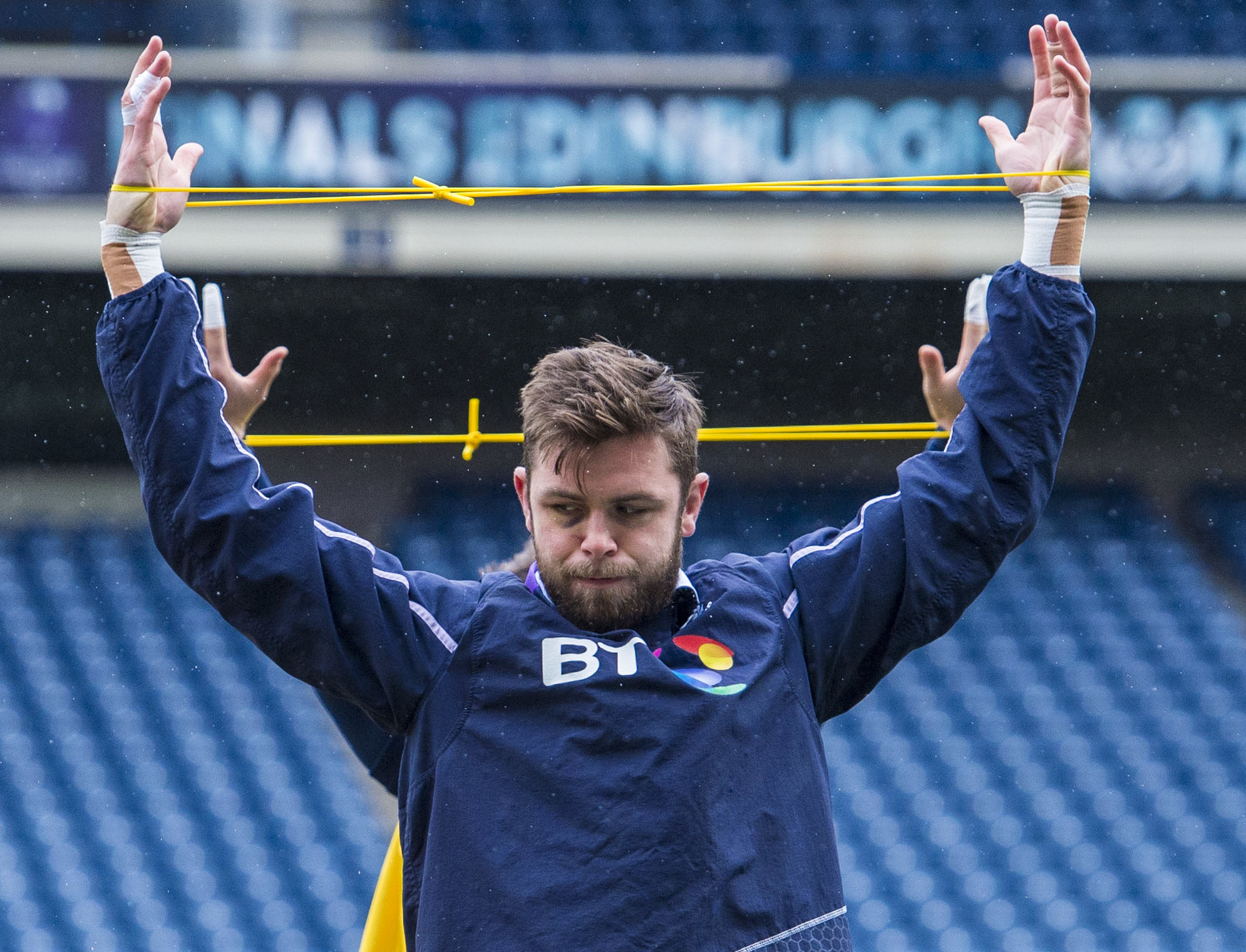 Ryan Wilson has much to thank Vern Cotter for but there'll be none of that emotional stuff by decree of the head coach until Italy are taken care of.
The back rower has recovered from his concussion at Twickenham to take his place against the Italians in early kick-off of Six Nations Super Saturday at Murrayfield today – the after match function could still be lunch as we start at 12.30 – and the plan is to win the game, rather than make some tribute to their outgoing coach.
"No, we go out, try to win the game," said Wilson when asked if there was something special planned for Cotter. "That's what we've spoke about all week, that's the first thing to do.
"Anything else comes later behind the scenes, we deal with what we have to deal with as players."
While Cotter is not by nature an emotional type, adds Wilson, he's not cool or aloof.
"It's his nature, a mark of the man that he doesn't want anything to be about him," he continued. "But he can give a great speech. We've heard him speak many a time about this country and he's definitely passionate about this job, about Scotland, and you can see it when he talks to us.
"But nothing this week is about him and he's told us that already."
Wilson feels Cotter has helped him as a player – and he's certainly been one of the coach's regulars –  but in the Kiwi's straightforward manner.
"There's been bits and bobs he's spoken to me about but you know him, he's straight up, he'll tell you to go out and play as well as you can," he explained.
"He tells me every week just give it your all and go for it, don't leave anything out there. That's what I try to do and maybe that's why I've got a good relationship with Vern because every time I go out I put everything into that shirt and fill it with pride.
"I think everyone buys into that, Vern's philosophy of just getting stuck in."
In the meantime the feeling in the squad is that last week's debacle at twickjenham has to be accounted for.
"What happened last week was unacceptable in a Scotland shirt," he said. "No one wants that to happen.
"We're excited to right the wrongs, go out and put in a good performance at home. Three home wins is massive and we will be looking to do that this weekend.
"It's a mixture of things. Being back at home is huge for us. Playing at home in front of a sold-out crowd, the first time we've sold out Italy, is testament to how well we are doing. People want to come and watch the brand of rugby we play."
Wilson felt able to carry on after the clash of heads with Jamie George at Twickenham but was happy to take the advice of the real expert, who has managed to get all but Richie Gray and Mark Bennett available despite the Scotland dressing room at Twickenham looking like a casualty station.
"I went through the whole protocol and no symptoms so I'm good to go," he said. "I felt okay on the pitch but James (Robson, the veteran Scotland team doctor) had spotted signs of concussion.
"It was him who said "no, you're off" and you listen to James, he's the best doctor out there in a rugby sense and I had a bit of an argument, but once he says it, you're done for the day."
Italy have struggled in the second halves of games in this Six Nations but Wilson feels they will be a significant test for Scotland's confidence after Twickenham.
"They've got a strong setpiece, and scrums and lineout is a massive factor to us in this game," he said.
"If we can play to our strength and take the chance to go wide when we can and see what comes with it. But it's the hard graft that comes first."
The gloss has come off Scotland's season with the scale of last week's reverse, but that could be put into real context this week.
A handsome win over a struggling team – who missed 55 tackles last week – would restore the balance somewhat, as would the way a now rampant England play in Dublin.
In any estimation, however, three wins with the scale of Scotland's injury problems this year – nothing from the cornerstones Dickinson and Nel all season, no Denton, no Duncan Taylor, no Strauss, Hardie for much of the championship – is actually fairly remarkable.
With a full complement, who knows what they might have done, or will do under Gregor Townsend. Certainly, the Cotter era should surely end positively – despite last week – at Murrayfield today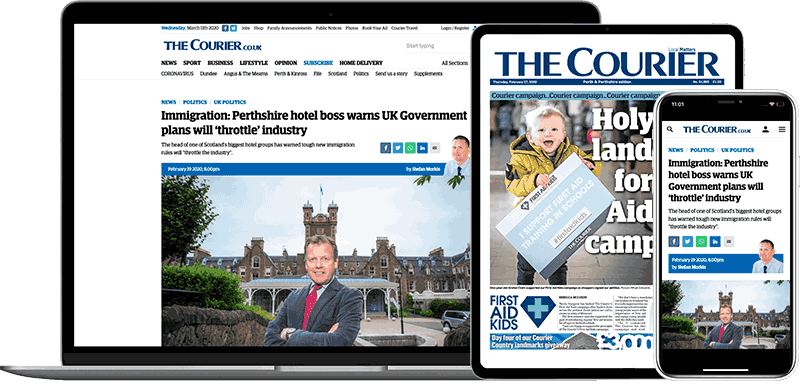 Help support quality local journalism … become a digital subscriber to The Courier
For as little as £5.99 a month you can access all of our content, including Premium articles.
Subscribe