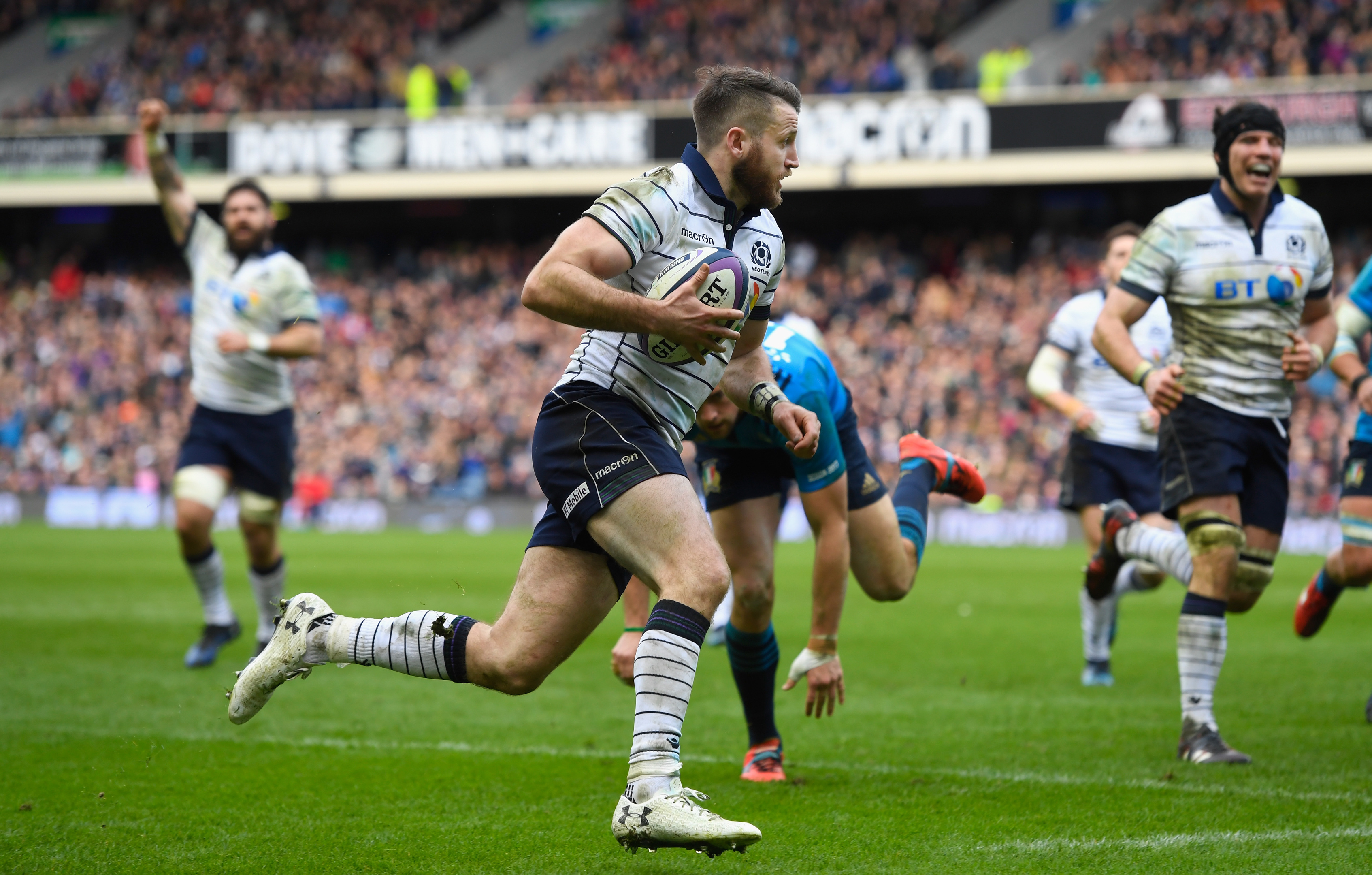 Vern Cotter always wanted his Scotland team to return to the old virtues, and he fulfilled one of the time honoured traits of Scottish rugby at the end of his tenure in charge – papering over the cracks.
Resources being as meagre as they are in Scotland – "where only Brexit is less popular than rugby" as New Zealand 's ever-mischievous commentator Chris Rattue put it at the weekend – punching above our weight is the real identifying mark of our rugby culture. Cotter's achievement in 2017 has been the equivalent of squeezing every last morsel out of an almost empty toothpaste tube.
In the end the Scots made three wins in a Six Nations championship for the first time since 2006, and three home wins – our perennial hope rather than expectation through the many lean years – for the first time ever by beating Italy 29-0 at BT Murrayfield.
But despite the conclusiveness of the result really the Scots limped across the line, battered, bruised, strapped up and almost exhausted.
Such is the physical nature of modern rugby that the Six Nations is now an almost unsustainable series of bone-jarring collisions. The idea put forward by some English club owners that the championship can be played on successive weeks is not only utterly self-serving, it's recklessly dangerous for player welfare. If anything we should be stretching the schedule to two full calendar months.
For Scotland, trying to roll with inevitable injury issues is part of the deal with our resources being so much more threadbare than any other nation in the championship. Looking down the list of lost or damaged this season makes one marvel that the Scots have continued upward progress.
Most serious of all was the loss of Ali Dickinson and WP Nel, the cornerstones of the pack, for the entire international season. Somehow without them Scotland just about survived potential scrummage calamity on a week to week basis until they actually dominated against Italy.
Zander Fagerson, barely 21, had an outstanding game across his disciplines against the Italians and his potential seems limitless, because he gets visibly better with every month that passes.
Duncan Taylor, possibly Scotland's best back in the championship last year, hasn't played either. Nor has David Denton, a ball carrying staple.
During the championship they lost talismanic skipper Grieg Laidlaw, another premier ball carrier Josh Strauss, menace-in-chief John Hardie, lineout king (and this season remarkably industrious at other tasks) Richie Gray and the classy finisher Sean Maitland. On Saturday Huw Jones, a revelation of a find in attack, limped off on Saturday after barely 22 minutes.
"I'm very proud of the way they turned up week in, week out and gave the best of themselves," said Cotter. "We had all those injuries of important players but they have done really well and that's a testament to the quality of this group.
"They all knew the coaches were changing in eight games time (at the start of the international season in November) but they stuck to it. I am proud of the men that they are to be able to do that. I'm now looking forward to seeing them kick on; that's where I get my enjoyment."
Scotland were scrappy on Saturday against an Italian team that for all the talk of their innovation, came to Murrayfield and tried to win the way they always try to, via the maul and the scrum. The maul was halfway effective but everytime the ball went into stand-off Carlo Canna's hands you didn't exactly fear for Scotland, and two butchered two-man overlaps – even taking into account Stuart Hogg's tenacious defence – underlined that.
It was an odd afternoon for Hogg, with a couple of errors and loose or sliced kicks making you think he'd had a mediocre game. It was only when you totted up the positives – three try assists, two try-saving tackles, a 50 metre penalty strike and one touchfinder from his own 22 to the Italians' 22 – you realised that he had another storming display.
Finn Russell got man of the match but even then it wasn't a patch on his performance against Wales. In truth the Scots didn't entirely expunge the memory of Twickenham and label it clearly as a one-off aberration.
Yes they didn't allow a point compared to 61 a week before but the quality of opposition had something to do with that. There were flashes of excellence – the slow build to Russell and Tommy Seymour's tries – but the Scots often looked like a team running on fumes at the end of a long campaign.
The lineout was at time iffy, discipline was poor (13 penalties against) and too much of the field kicking was aimless. But even if the scoreline was more than a little harsh on Italy, it can only nit-picking when it finishes 29-0.
The smiles on faces departing from Murrayfield were not just that the early kick-off meant there was plenty more drinking time. There's for once genuine optimism that the dark days are behind us and for anyone who has sat through much of the last 15 years of Scottish rugby, that's enough for now.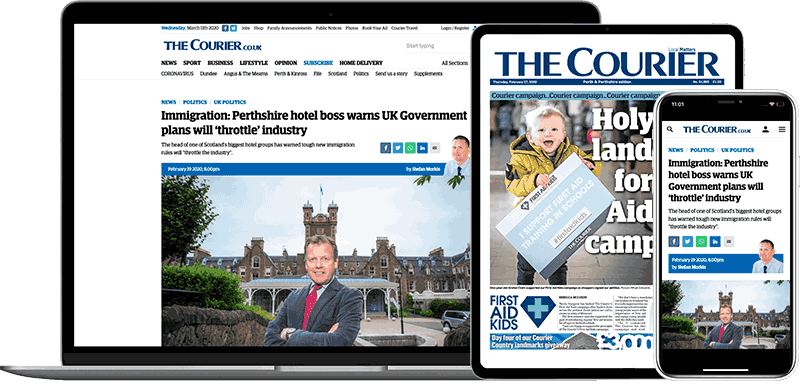 Help support quality local journalism … become a digital subscriber to The Courier
For as little as £5.99 a month you can access all of our content, including Premium articles.
Subscribe