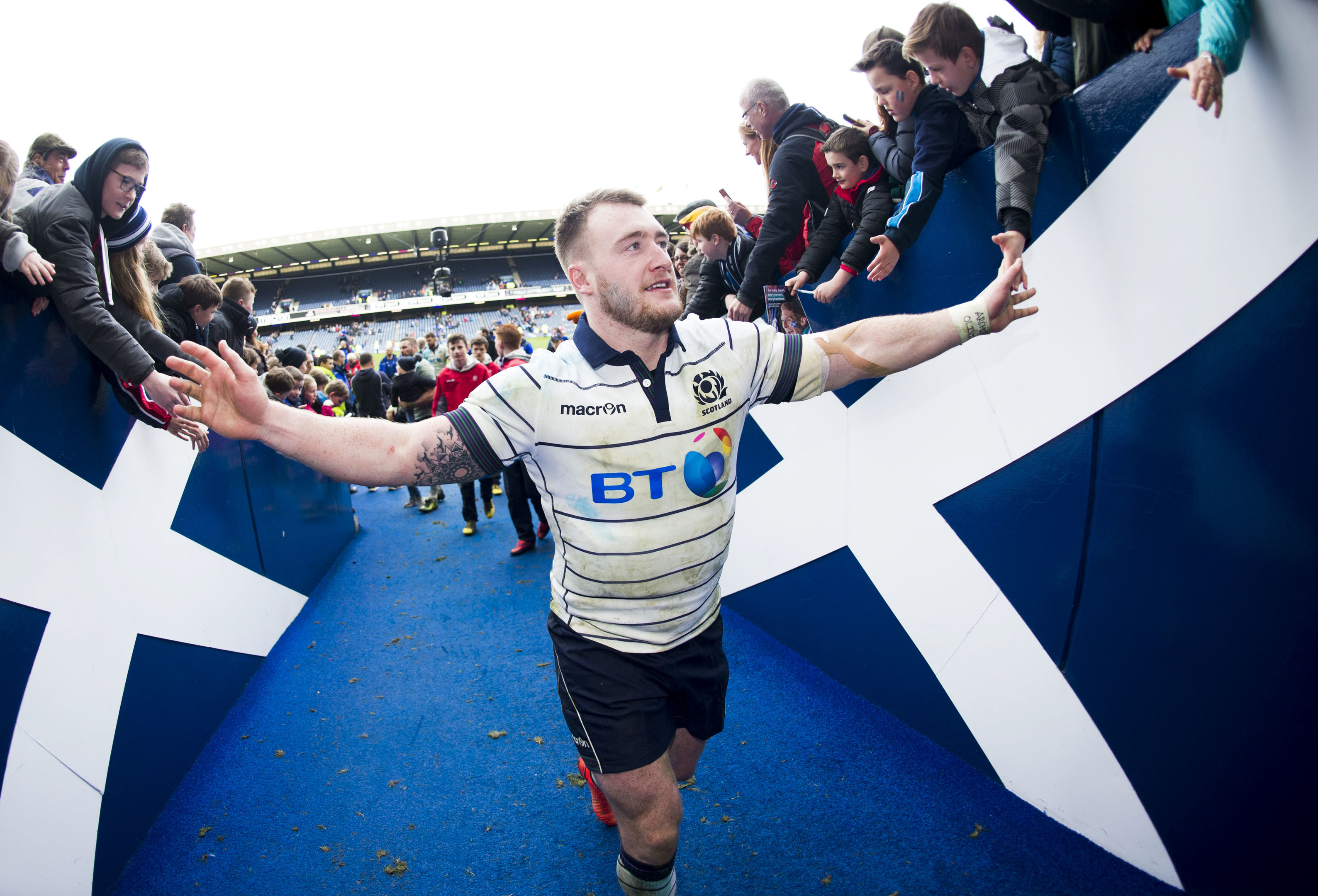 His jaw is sore from smiling after a joyful week, but Stuart Hogg has had the best fun all the way through Vern Cotter's time in charge of Scotland.
The full-back finished a busy few days, which also saw the arrival of new baby daughter Olivia, with another startling performance for his country against Italy in his 53rd cap – breaking the record for a Hawick player he shared with Greens legends Jim Renwick, Colin Deans and Tony Stanger.
Hogg had a 50 metre penalty, three try assists and two try-saving tackles as Scotland defeated Italy 29-0 for their best ever Six Nations performance, and three wins for only the second time, but there was a final admission at last that the squad wanted the big win for their outgoing head coach.
"Absolutely we did," he said. "Vern always says it doesn't want to be about him, but for me, he has worked wonders for myself and for Scottish rugby and we thank him for absolutely everything he has done.
"He will be missed. Montpellier are very lucky to have him and I wish him all the best."
Hogg was in crisis himself when Cotter arrived, having been sent off against Wales for a petulant late tackle and in dispute at Glasgow, but the Kiwi put a smile back of the face of Scotland's premier attacking weapon.
"Vern is a very passionate guy and he has put everything into Scotland," he continued. "He has done a phenomenal job and you can see how much it means to him.
"He just instils confidence in each and everyone of us, he wants us to go there and have some fun and you can see that on the boys' faces. We are scoring tries and winning games and that's what it's all about.
"We don't look back at where we were, we concentrate on staying in the moment. We didn't really talk about Twickenham last week; it was all about the game in hand.
"We had a challenging week, didn't train the way we wanted to because we were uptight and nervous about what was coming. But we expressed ourselves and you can see by the end that we wanted that bonus point, and we got it."
But the long defensive stand early in the second half – in which he made his two tackles that saved tries – was equally a measure of this Scotland team, added Hogg.
"It all started with my duff kick and we were stuck there for 10 to 15 minutes," he recalled. "But great credit to the boys because we dug deep and stuck to it. We were a man down for a bit but for us to exit without them scoring a point just shows the character we have within the squad."
Now Gregor Townsend comes in to Scotland and Hogg expects the transition to be easy.
"The Glasgow boys are very much aware of what Gregor will bring. It is an exciting time for Scottish rugby.
"We tend to play expansive rugby and for us nothing really changes between Glasgow and Scotland. Both coaches want to play expansively with everyone sharing the workload and getting tries."
He got a message from Jim Renwick on the morning of the match congratulating him on his milestone, reached at still on 24 years of age.
"I'm chuffed to bits with that record, but I believe if Jim Renwick played in the modern game he would have 100 plus caps; it is just the way things happen now," he said.
"He just said he was chuffed to see me break his record. I think it was him, Colin Deans and Tony Stanger all on 52. That's where it all started for me and it's a great memory pulling on the green jersey.
"Playing for Scotland was always the dream as well and I'm only happy I've had that chance."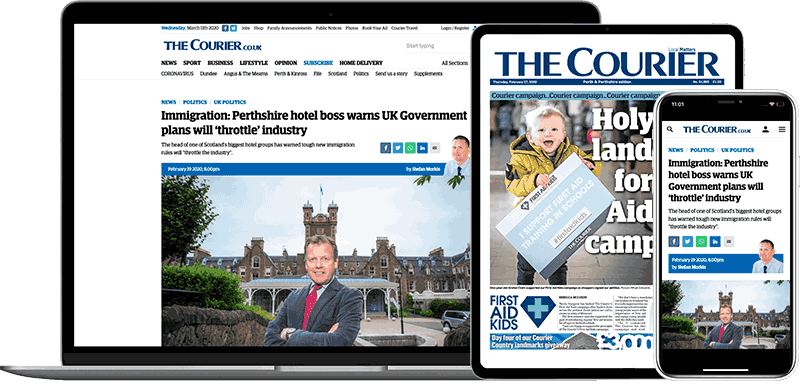 Help support quality local journalism … become a digital subscriber to The Courier
For as little as £5.99 a month you can access all of our content, including Premium articles.
Subscribe