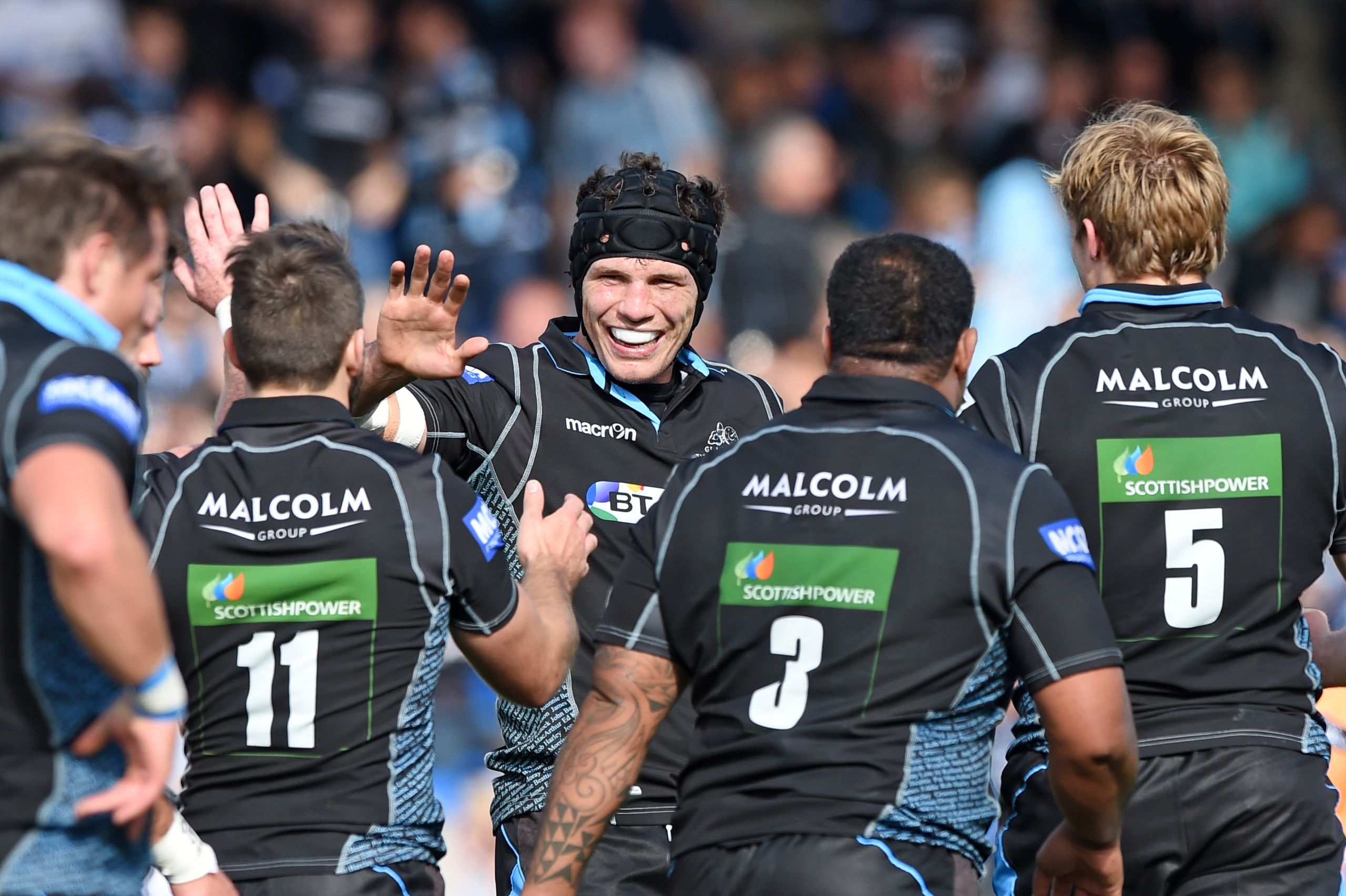 Saracens will try to "suffocate" Glasgow with pressure and coping will the key to winning Sunday's European Champions Cup quarter-final , believes Warriors assistant Dan McPartland.
The forwards coach has experience of the ruthlessness of the European and English champions on their home ground at Allianz Park and knows the pitfalls that Glasgow have to avoid falling into.
"They've got great individuals but what characterises them is not their individuals but their team play," he said. "They have a work ethic and the tough edge to suffocate teams, so breaking them down is a difficult process."
Saracens' rout of Bath in the Aviva Premiership at the weekend was a perfect example of their attributes, continued McPartland.
"They certainly have the ability to play with width and tempo and they scored a fantastic counterattacking try against Bath, but it isn't the primary issue you have to deal with," he continued.
"They do base their game, as one of their players said at the weekend, on exerting pressure and you have to deal with the pressure game first because it can be stifling.
"You can find yourself on the back foot, having points chipped off you. In Pat Lam's first year when I was at Connacht we had Saracens in the pool stages.
"We did alright at home, but away from home we lost by 60 points, and that's because we got behind on the scoreboard early in the game, were left chasing the game, and they exploited us ruthlessly.
"We can't afford to let that happen. We have to match them in the areas where they are strong, which is around their set piece and their kicking game.
"We think we're a pretty decent attacking side so we would like to think we can do that."
It was important that while appreciating what a good team Saracens are, that the Warriors feel there is a way to break them down, he continued.
"It certainly makes it more challenging, which is usually more fun," added McPartland. "They haven't lost in Europe in two years, they are the best team in the Aviva Premiership and arguably the best team in Europe at the moment.
"But we feel we are a good team  and we feel within our team we have the ability to break them down. In order to that we have to make sure we're on the very top of our game but those are challenges that we relish and are really looking forward to."
Glasgow have to wait to see if Tim Swinson is available after a disciplinary hearing from his sending-off against Connacht at the weekend, but McPartland says there will be "no issues" should that Scotland lock become available only when the panel sits on Thursday.
"These guys on international weeks are either away or made available so we're used to preparing without them and plugging them in," he said. "If you have a system that is clear it makes it much easier."
But they will have no qualms about fielding one of Glasgow big finds of the season, big Brian Alainu'uese, if necessary.
"When Brian he effectively he was a part time player and you also have to remember he's only 23 years of age, even if he is clearly a naturally gifted rugby player and he's been well coached through the age groups," added McPartland.
"The main thing he's got here is just consistent training. Usually guys lose weight because they lose fat when they start full-time professional training, but Brian went from 134 kgs to 140 kgs because he had no fat to start with.
"He's an extraordinary athletic specimen because he's actually quite light on his feet for such a big guy. He's never going to be an explosive Lee Jones type player but the professional training has added so much more for him."
Glasgow will have a home semi-final if they beat Saracens, but it will be BT Murrayfield rather than a venue in their home city.
The club did examine alternative stadium venues within Glasgow for a semi-final but the games are scheduled for April 22 and 23, which is also the weekend of the Scottish Cup semi-final between Celtic and Rangers.
None of the club's preferred venues are available and therefore the decision was taken to have any semi-final at Murrayfield.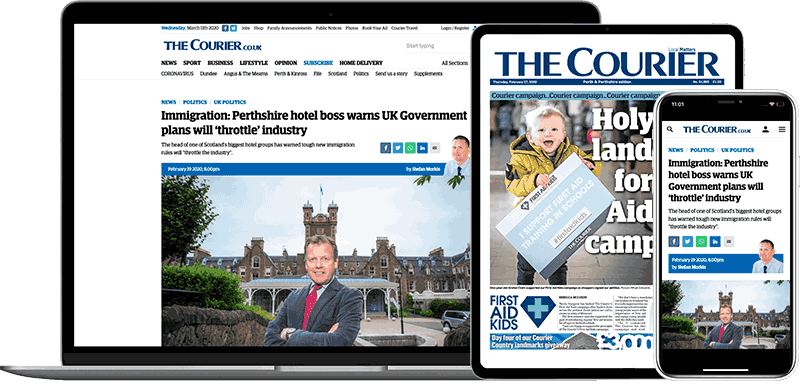 Help support quality local journalism … become a digital subscriber to The Courier
For as little as £5.99 a month you can access all of our content, including Premium articles.
Subscribe