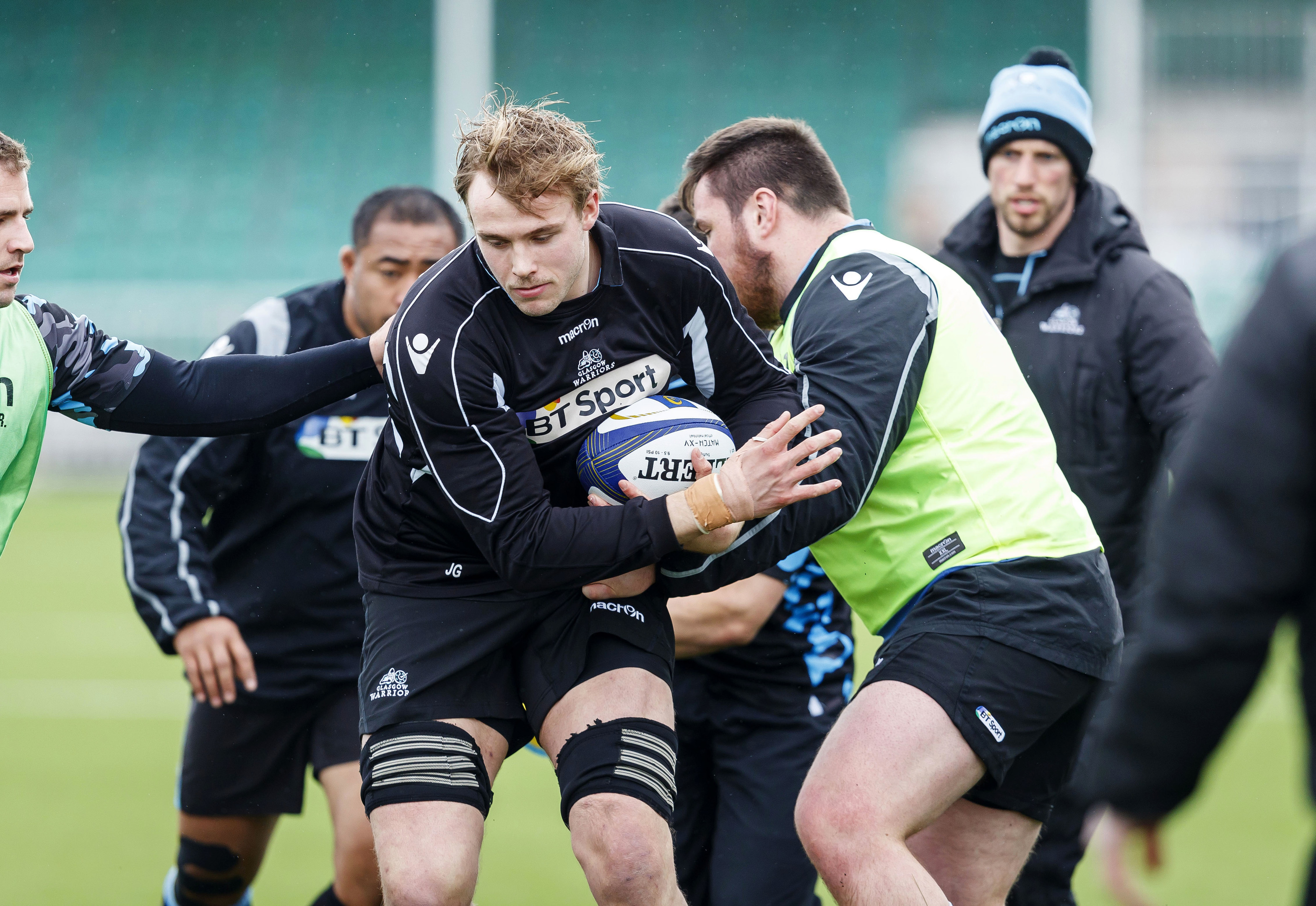 Some 6000 travelling Glasgow Warriors fans – more than double their total gate when they first came to Scotstoun Stadium – could be the inspiration for the club to produce a major upset in the European Championship Cup quarter-final against holders Saracens on Sunday.
Nothing underlines how far the Warriors have come in development – not their PRO12 title win or even reaching the last eight in Europe for the first time – than the numbers willing to follow them to Barnet for tomorrow's game and don't think the players don't notice, insisted head coach Gregor Townsend.
"It will be almost a home game with the support we will have there – and the Warriors fans make a fair bit of noise," he said.
"It's been amazing. We were blown away in the first PRO12 final (in 2014) when we had three or four thousand there in Dublin with is.
"It was great to see people giving up their weekends to support us. We were getting crowds lower than that for years before at home games. Now its 5500 officially and I'm sure a few others will get along there.
"It gives us all a huge boost. We had about 1000 at Leicester just for the last pool game and it was huge for the players when they arrived to come off the bus and hear them then and also when the game was underway. It gave us more energy that night."
On the pitch, Glasgow's coaches and players feel that they have had more time to pick apart Saracens, the best club side in Europe over the past two seasons and possibly in the world, admitted Townsend.
"They have been unbeaten for almost two years and that shows how hard they are to beat, not just the stats but the style of rugby they play," he said. "You wonder whether they would be better than the leading Super Rugby sides like the Hurricanes or the Chiefs and you just don't know.
"The way they play has been very successful. There are things they do very well, better than other teams – kicking, defence, set piece.
"Add in their individual players, guys who will be starting Tests for the Lions, it is a quality side and we are excited about the challenge. But we believe we have the quality and the players to win this game."
The admiration for Sarries only goes so far, he stresses.
"There is a danger (of talking them up too much) but that's not been our approach," continued the head coach. "We have talked about what they do and how we will respond to it.
"Also, how we get our best game out, which is not just attack. There is a defensive side and we've talked about how our defence can cause them problems.
"We have spent more time on Saracens and we have more detail than we would normally have. They have a specific way of playing that they don't tend to waver from. Getting that ingrained in our players has been part of our preparation."
The last Scottish side that went down to London seeking a historic triumph got a rude awakening at Twickenham in the Six Nations, and many key Warriors players were on the end of the Calcutta Cup rout, but Townsend thinks it'll only be a positive factor for his team.
"We are playing Saracens, not England," said the coach. "I would hope that there will be real determination not to miss this opportunity for a second time down in London.
"We had 10 of the 15 Scottish players in that game, and they know that they did not deliver a true reflection of what they are capable of. They know they have to do this as the weekend or we are not going to be winning."
Saracens have named all four Scottish internationals on their books in their matchday 23, Jim Hamilton and Sean Maitland starting while former Scotland captain Kelly Brown and Duncan Taylor – starting to emerge from an injury-plagued season – are on the bench. It's the same starting side that routed Bath 53-10 in the Aviva Premiership at Allianz Park last week.
"We have talked a lot in meetings this week about what Sean (Maitland) will know of us and remember from his time here," said Townsend.
"But I just think it's great, we must have 13 or 14 of our squad that are Scottish internationals and they have four. What a brilliant occasion for Scottish rugby that makes it."
Glasgow have brought back their full quota of internationals with only one notable tactical choice by Townsend to start Henry Prygos ahead of Ali Price at scrum-half, although he believes both will have "major roles to play".
Glasgow: S Hogg; T Seymour, A Dunbar, P Horne, L Jones; F Russell, H Pyrgos; G Reid, F Brown, Z Fagerson; B Alainu'uese, J Gray; R Harley, R Wilson, A Ashe. Replacements: C Flynn, A Allan, S Puafisi, G Peterson, C Fusaro, A Price, N Grigg, R Hughes.
Saracens: A Goode; C Ashton, M Bosch, B Barritt, S Maitland; O Farrell, R Wigglesworth; M Vunipola, J George, J Figallo; M Itoje, J Hamilton; M Rhodes, J Wray, B Vunipola. Replacements:S Brits, T Lamositele, V Koch, K Brown, J Conlon, B Spencer, A Lozowski, D Taylor.