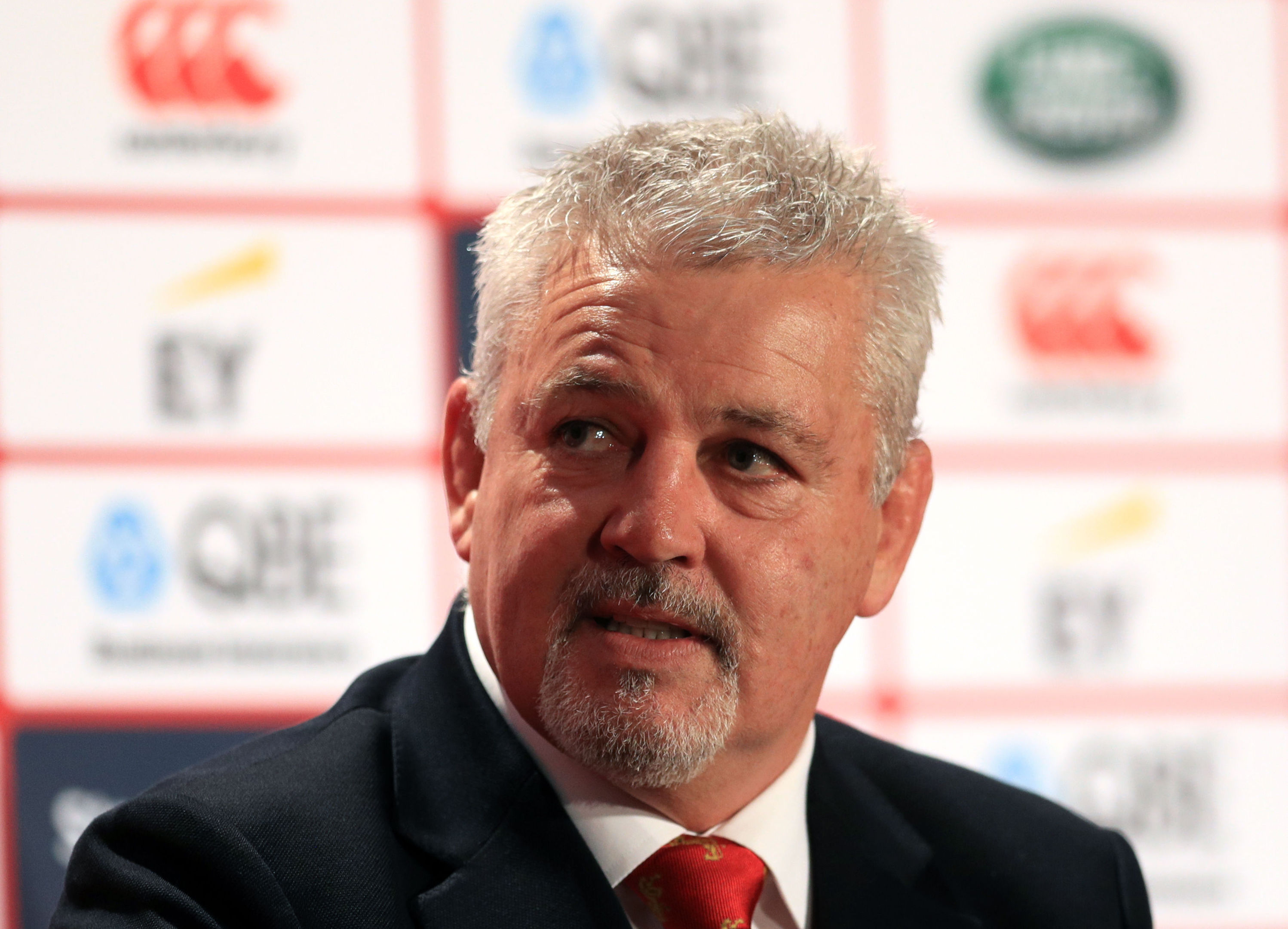 Scots Lions legend Ian McLauchlan laid into Warren Gatland for picking just two Scots for the forthcoming New Zealand tour – claiming the head coach didn't even know the names of Scots in contention.
The prop known universally as "Mighty Mouse" who played eight Lions tests – on the 1971 team that last won a series in New Zealand and the 1974 Invincibles in South Africa – thought Scotland's meagre representation in Gatland's 41-strong squad was "not that unexpected".
Only Stuart Hogg and Tommy Seymour have been selected to tour from Scotland, the equal lowest number of initial selecvtions in the modern era.
"Gatland doesn't exactly have a good track record in liking players from Scotland," said McLauchlan, who is now a board member for Scottish Rugby.
"He doesn't come here, does he? And he doesn't know the names of Scottish players – when he was asked on television whether there were any Scots in the running he said 'there's Hogg and the new boy at centre, and one of the wingers looked quite good'. He couldn't even name them."
McLauchlan added that the lack of Scottish representation on the coaching staff to bat for Scottish players in selection – Gregor Townsend and Jason O'Halloran were asked to take part but declined – was a red herring.
"We've now (people saying) got 'we should have let Gregor Townsend go' but Gregor is just starting a new job (head coach of Scotland) as well.
"Is it more important that Gregor coaches the Lions or Scotland? In my opinion there's only one horse in that race and that's Scotland.
"As for Jason he's got another job. I think he was probably right to turn it down because he was an afterthought by Gatland, he probably knew exactly how much input he'd have, which would be nil.
"He'd just be along there for the ride, so he decided 'no' – it wasn't the SRU that decided it was Jason.
"Vern Cotter offered his services (to help with selection) and he was told he wasn't wanted."
McLauchlan added that Scotland's improved form this season in the Six Nations had come too late.
"Until recently we haven't actually cut the mustard internationally, so we don't have too much of a gripe in that respect," he conceded.
"Then there's the element of trust. These guys know the players they've worked with. The other national coaches know the players they've worked with whereas they don't actually know what they'll get from the Scots boys.
"I think the time will come, possibly even as early as the next Lions tour that we'll have a better representation. We started from a very, very low base a few years ago and we haven't won too many games of late – winning's all part of it."
Despite the lack of Scots involved, McLauchlan still believes the Lions will win the series.
"The New Zealanders will be very wary because it's a very, very strong squad," he said. "A number of players in the squad have already beaten the All Blacks and that frightens them, they really don't like that.
"The aura of New Zealand isn't there any more, so if you put together the right team with the right tactics I think the Lions will win the series.
"I think the Lions are overall stronger. Hopefully that would lay to rest the ghost of 1971, allow us to forget it."