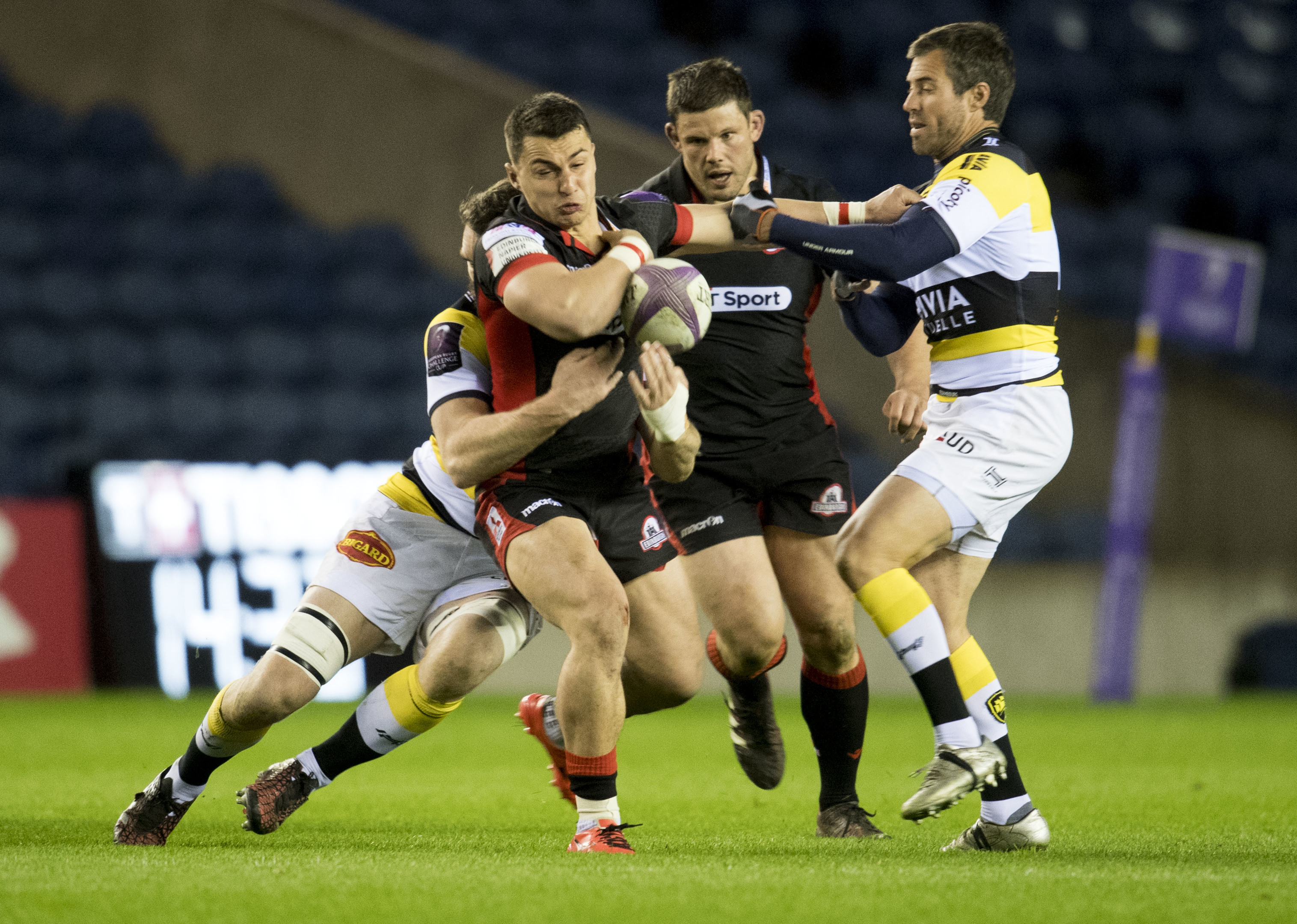 The monkey is now off his and Edinburgh's back and Damien Hoyland says summer activities loom large for this week's 1872 Cup second leg between Edinburgh and Glasgow at Scotstoun.
The wing has been one of the few bright spots in a desperate season for the capital club and played his part in Friday night's cathartic victory over Dragons, scoring the second try in Edinburgh's three-try-in-eight-minute burst that snatched the win.
But he knows that this week's game is a huge opportunity to prove himself to incoming Scotland coach Gregor Townsend and win a place on the summer tour to Singapore, Australia and Fiji.
"Truthfully it is a trial I suppose," he said. "It is a big game for everybody, the squad has not been announced and those wanting to put their foot in the door for the tour will know they have a big game this weekend.
"They will want to get Gregor's  eyes and ears. He is a good coach and I'm sure will be looking at all Scotland qualified players regardless of how fixtures have been going.
"I don't think our form of the past 12 games will have much of an influence, he will just be looking at the guys in form whether they won or lost."
Tommy Seymour's Lions involvement leaves a gap for a wing and Hoyland, who took part in all Scotland sessions though the autumn and Six Nations but hasn't added to his two caps from a World Cup warm-up and the Japan tour last summer, knows there is still strong competition.
"It is great being involved, and much better being there than not, but missing out on chances to play for your country when you are quite close is frustrating," he admitted. "I would always rather be in the mix rather than not being there at all.
"It is awesome Tommy being picked for the Lions and it does open up a spot on the tour but you look at all the wings on form there is a pretty big list.
"Rory Hughes and Lee Jones at Glasgow and the boys down south Tim Visser and Sean Maitland are all going well. There is still a lot of competition so it is never going to be easy to get in and who gets Tommy's spot.
"I'd just ask Gregor to make his judgement after the game on Saturday. It is his decision at the end of the day."
Hoyland doesn't believe the match is a dead rubber either, given that the 1872 Cup is still at stake – Edinburgh need to make up a 13 point gap from their Boxing Day defeat at BT Murrayfield – the tour selection and it's a chance to end the season on a high.
"It was really important to win last night, if only to convince ourselves that we can win when we string our phases together," he said.
"If we do that and hold on to the ball regardless who we are playing against we can cause damage. Winning the way we did was a huge lift and gives us confidence going into this game.
"It is the last game of the season, but still a chance to get some silverware and also get one up on our rivals. We all have a lot to play for, especially the guys who want to put their hands up for selection for the summer tour."
Hoyland hopes to be up against Sean Lamont, playing the final game of his long and illustrious career on Sunday night.
"I didn't get into rugby till my mid-teens, but I watched him quite a lot and like everyone I got a pair of gloves pretending to be him when I was a lot younger," he recalled.
"It was great being involved with him when he was in the Scotland camp, learning from him. He is a guy who I have looked up to from quite young and he's been really good to me, whenever I had a question he would be happy to speak and go through aspects of wing play."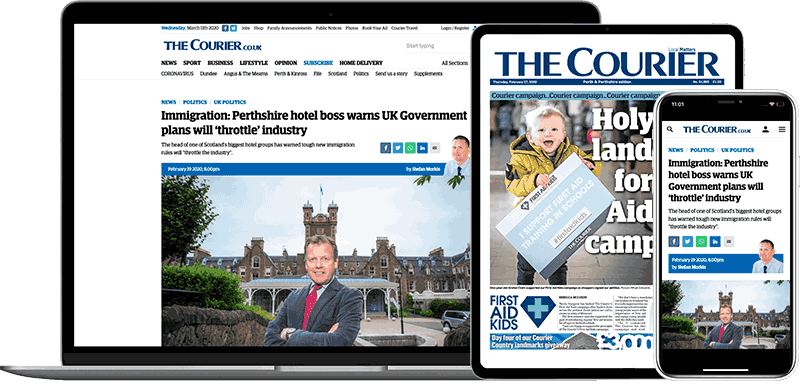 Help support quality local journalism … become a digital subscriber to The Courier
For as little as £5.99 a month you can access all of our content, including Premium articles.
Subscribe