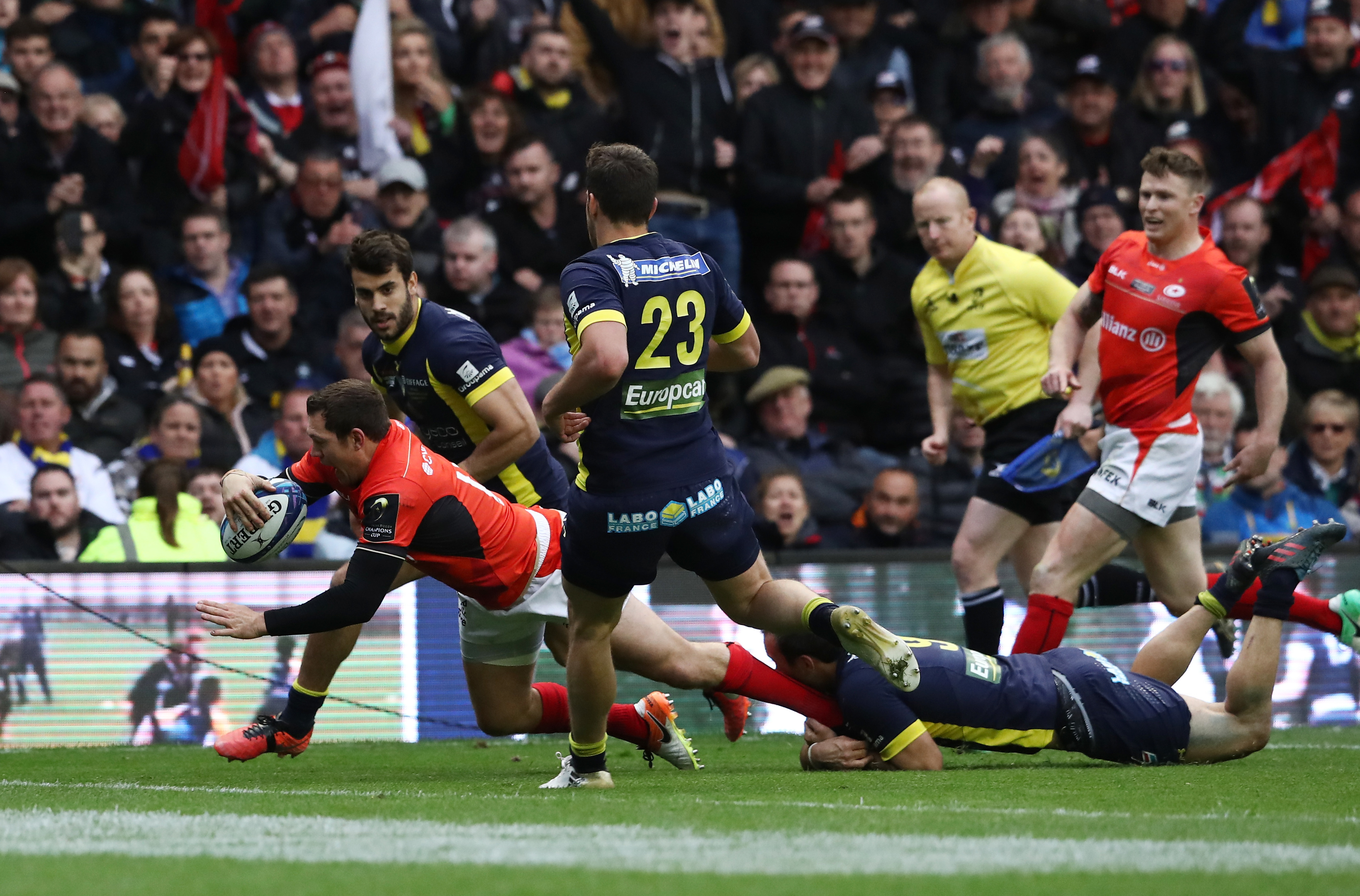 Saracens, now the double European champions after Saturday's thrilling Champions' Cup Final at BT Murrayfield and perhaps the most successful club side in the world, are a hard team to love, goes the cliché.
It's not that there's no flair in this team, and they showed much of it in their 28-17 win over Clermont-Auvergne.
It's not that the players are not likeable, although one or two stretch that verdict at times. It's not that they're not an admirable outfit on the field; if you were looking for a blueprint for a rugby team in the modern game, then this team are most definitely it.
Jealousy of their dominating recent successes might have something to do with it. Also the way the team obliterate opposition with their stifling pressure game, leaving in recent weeks the supporters of the Glasgow Warriors, Munster and now Clermont feeling their favourites were almost powerless to stop the juggernaut.
But it really comes down to the question of whether Saracens are really a club in the accepted sense or a Project; constructed from a detailed plan to do rugby as perfectly as possible.
We get that the squad are a band of brothers, and that unlike some most of their premier players have been grown within their own system rather than brought in at great expense. On the pitch and the training field there is clearly a deep and bonding club ethos.
However off the field this is a team without many fans – there seemed a lot of red flags in the stadium but the loud chorus of "Fields of Athenry" from one section gave you a hint of their true affiliation – and sustaining a debt reported at over £45 million last year; remember the furore when the SRU's debt was less than half that.
Are Saracens even sustainable in the current climate? Johan Rupert, the South African billionaire who also runs the Alfred Dunhill Links Championship, is their premier sugar daddy and the club can be run this way as long as he sees fit.
And why not when you have Mr Rupert's largesse and interest in sport? The project team that has been constructed is near perfect, who needs a fanbase?
It didn't matter that Murrayfield rocked atmospherically to its foundations to the constant noise of Clermont's wonderful Blue and Yellow Army.  It didn't matter that Clermont are a pretty good team themselves, and scored one of the greatest tries ever seen at Murrayfield, a coast-to-coast score started on his own line by Scott Spedding and finished at the other line by Nick Abendanon.
For all that had Saracens taken their chances and Clermont's defence been less heroic then the margin would have been easily 25 points.
Once they have a stranglehold on the ball, Sarries are utterly relentless and often error free unless you can fashion a turnover – as Clermont did in their own 22 four times – or until you simply wilt defensively as the French eventually did, just like Glasgow and Munster in the last month.
Without the ball, Saracens pressurise everywhere; at times Clermont would struggle to retain possession at rucks but when they freed it expecting maybe to find a gap in the back line, there was somehow still an inpenetrable wall of red there. You find yourself counting to make sure they've just got 15 on the field.
There are stars within the Saracens team – Billy Vunipola, Owen Farrell and Maro Itoje – but they are most of all a unit, almost a machine. There are plenty of players who go unheralded who are vital; Argentinian centre Marcelo Bosch for example, and Alex Goode, the intelligent full-back who scored the clinching try with five minutes remaining.
Saracens should retain their Premiership crown in the next couple of weeks for the double-double to be completed. And with just a few players departing – mostly retirees and Chris Ashton – there doesn't seem an end in sight to their domination.
Unless they run out of money, suffer a cataclysmic injury crisis or someone's stupid enough to change the plan, it's hard to see anyone stopping them.