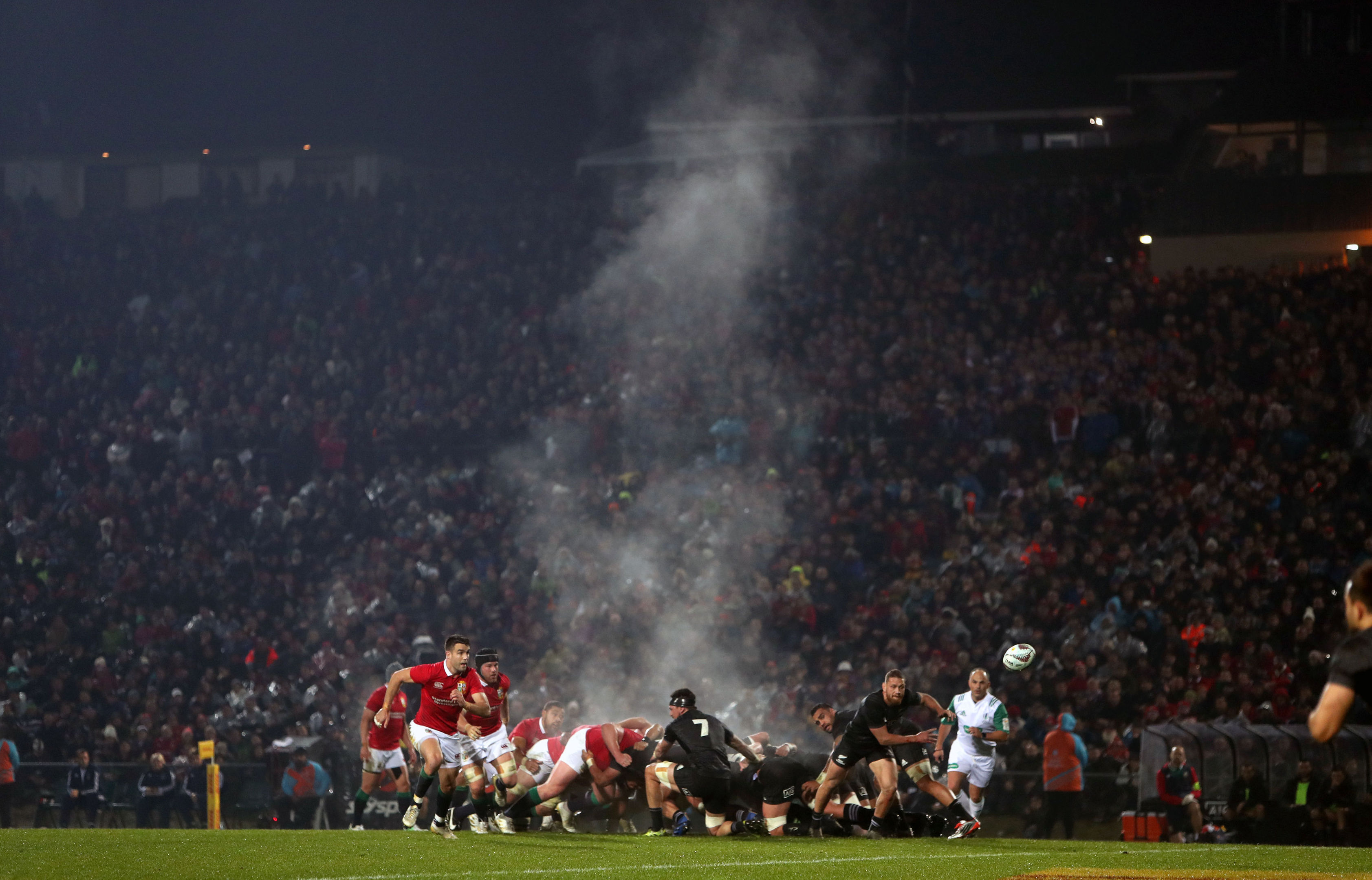 Where to start on a tumultuous 12 hours for the British and Irish Lions?
With the dominating win over the Maori All Blacks, the Lions team – well, half the squad at least – have formed into a force that will certainly provide a real and proper contest of rugby cultures in the test matches.
But at the same time the whole ethos of the Lions has been called into serious question by coach Warren Gatland's call-ups.
Gatland's decision to augment his squad with four Welshmen – some of whom might even struggle to get a second XV for their country – and two Scots in Finn Russell and Allan Dell is arguably practical and logical.
Of the six called up, only Russell has even a ghost of a chance of a test cap, and that only if injuries require him (not because of his great qualities, which he showed again in Scotland's outstanding win in Sydney, but because of the head coach's stylistic preferences).
Gatland wants bodies, pure and simple, to fill his gaps and enable him to rest as many people as possible as the tests begin. It almost doesn't matter who those bodies are.
He did much the same in Australia on the latter half of the last tour. Indeed, Gregor Townsend hinted before Scotland left on their tour that he knew from Gatland which Scots would probably find their way across the Tasman to New Zealand. There's a huge element of pre-planning gone into this decision – into the whole tour in fact.
But the Lions shirt means something. You can't just put any body, however geographically convenient, into it. It's supposed to be the pinnacle for a rugby player from these Isles.
Gareth Davies and Russell; yes, good enough to explain away as Lions at least. But Dell, Kristian Dacey, Tomas Francis and Cory Hill? No fault of the players themselves, of course, but their selection diminishes the treasured red jersey.
In the meantime, Gatland has quite clearly separated his squad into two; the team that beat the Maori and the Crusaders are the "test unit".
And in comfortably beating what was a New Zealand 2nd XV, the head coach got nothing but encouragement that his favoured form of play "Warrenball" can shut down All Black flair shown so devastatingly against Samoa on Friday.
That's at least a debate. New Zealand firsts, with Retallick and Whitelock and a powerful front row choice, will surely not be the setpiece pushovers the Maori were.
One thing that may help the Lions is the New Zealand rugby "confidence" – arrogance to some. Playing the sublimely talented Damien McKenzie at 10 was an enormous and silly gamble; he was a defensive liability and utterly ineffective behind a beaten pack.
New Zealand may be "confident" enough to believe they can beat the Lions playing any kind of way. But this fascinating battle of these contrasting rugby styles surely gives them the advantage for the tests, if they want to take it.