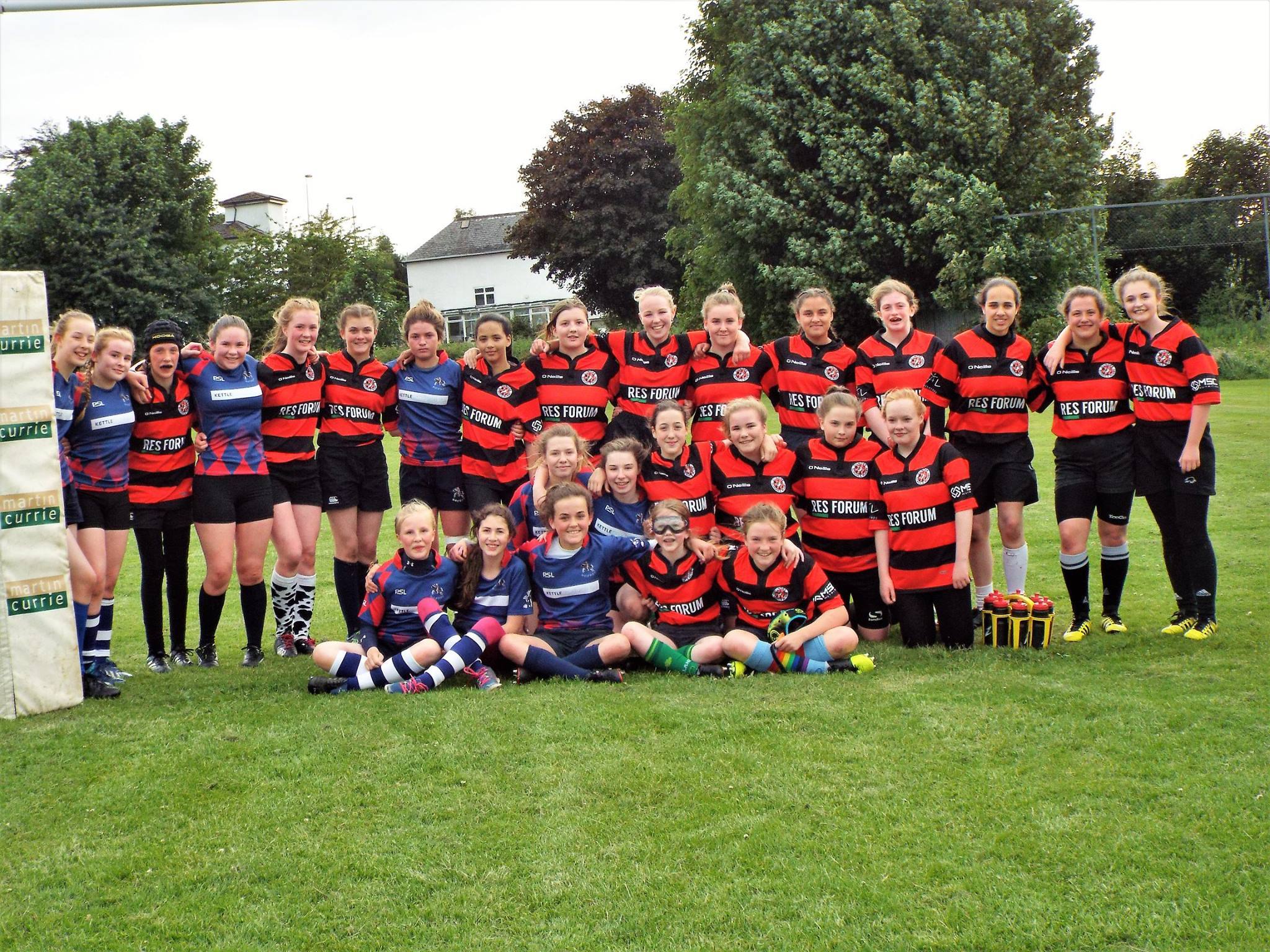 The first step in what could be a significant move for girls and women's rugby in Dundee took place at Morgan FP's Alloway Place grounds this week with the newly launched Dundee Girls Rugby playing their first competitive match.
A joint venture by the city clubs aimed at providing some place for girls to continue to play the game competitively once they are separated from boys at midi level, the club took on Howe Harlequins Under-15 on Wednesday in a game reffed by Dundee HSFP head coach Colin Sangster.
A girls' team is key aim of the Dundee Rugby programme aimed at pooling the youth resources of the clubs in the city and in Angus for the common good. Prior to the establishment of the girls'club, when players graduate to secondary school rugby they had to go to Stirling to find a team to play in.
Wednesday's game took the form of three 20-minute matches with the Dundee team – many of whom were playing their first 15-a-side game – won the first game against the more experienced Harlequins side 5 tries to 4.
The second game was a 4-4 draw with the Howe girls – who won the Fife Cup at Under-15 level this season – winning the final match 5-2.
The Dundee Rugby Girls team now take a break for the summer but weekly training will shortly resume on Wednesdays at Alloway Place. New players are welcome and can contact the club at eilidhmoir@gmail.com.