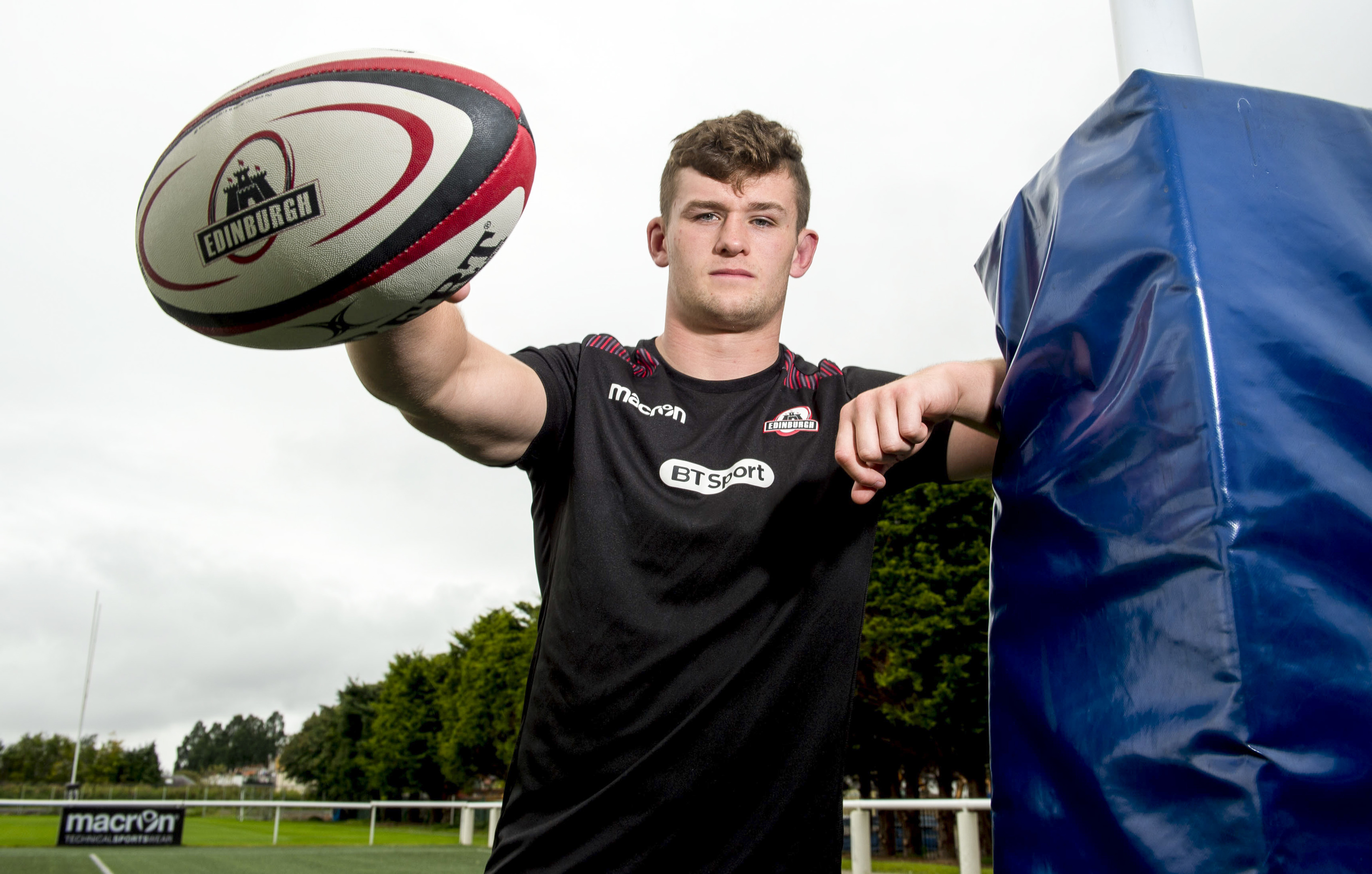 He could hardly have signalled Edinburgh's change in direction more clearly had he stood in the middle of Princes Street with a loud hailer, but Richard Cockerill is convinced he's made the right decision in appointing Magnus Bradbury as his captain.
The once-capped 22-year-old from Oban has been given the job ahead of 15 players in the squad who have more Scotland caps – one has more than 100 more – as Cockerill attempts to change the culture at the underachieving capital club ahead of the Guinness PRO14 which starts for them in Cardiff on Friday.
Knowing that there was "a perception of a lack of leadership" at Edinburgh, it's a decision the new head coach pondered carefully before deciding that appointing one of his least experienced – if potentially most talented – players was actually no risk at all.
"If it is a risk I don't care because it's the right decision," said the former Leicester and England hooker. "There's senior guys who've captained the side and it's not gone so well. We want to develop leadership around a young man who had committed himself to the club and build to the future.
"You can't change anything without changing something."
As promised, Cockerill has shaken up the comfy confines of the Edinburgh team room, but he hasn't had to read any riot acts. Even with this latest – potentially contentious – decision, everybody is on board.
"I brought in the senior guys, as leaders within the group, told them my decision and explained the reasons why," continued Cockerill.
"If there were any issues they had a forum to discuss them but they all agreed 100 per cent it was a good choice, Magnus would be a good leader and it's the best thing for the club going forward."
While shying away from making a direct comparison, Cockerill pointed out that Martin Johnson had captained him for Leicester Tigers at just 21.
"He went on to have a pretty good career," he added. "He led by actions; whatever you say to the team you have to deliver yourself. The rugby nous you learn as you go along and from the senior guys at the club.
"Magnus isn't quite at that level but I think it's important you show faith in the young players you have. If they're good enough it's time for them to step up, whether they're 21 or 22."
And the stipulation is if Bradbury doesn't perform, he won't be captain, because he won't be in the side.
"It's impossible for him to play every time in the modern game anyway," the coach went on. "So the deal's the same, if he plays well enough he'll be first off the rank, but he's not guaranteed his slot. "Wherever you're picked there will be competition. But he's an outstanding young man who will get even better player and will grow into a positive leader."
For Bradbury, the news game "a bit out of the blue" but he's decided to keep what he's been doing – impressively – for Edinburgh since he came into the team just 18 months ago.
"I didn't see it coming, but really it changes nothing for me as I will try and lead by example," he said. "I will have a few chats with the team but I just want to keep my head down and keep doing what I do on and off the field."
As for getting  the post ahead of senior players, he plans to use their experience as much as possible.
"It is much more a discussion rather than giving orders," he said. "They will say things to me still, I am still a young guy and we will help each other on and off the field."
Like the squad he now leads, Bradbury has enjoyed the new regime at the club as Cockerill looks to establish a culture and most importantly, credibility.
"It has been a bit of a shock to the system initially," he said. "There are standards we now set and if we hold ourselves accountable off the field, it will trickle onto the field and hopefully we will get results off that."
Cockerill moved to cover his front row crisis yesterday by getting Leicester's Italian international prop Michele Rizzo on a six week loan. Three international loose heads, Alasdair Dickinson, Allan Dell and Rory Sutherland, will miss the first few months of the season.