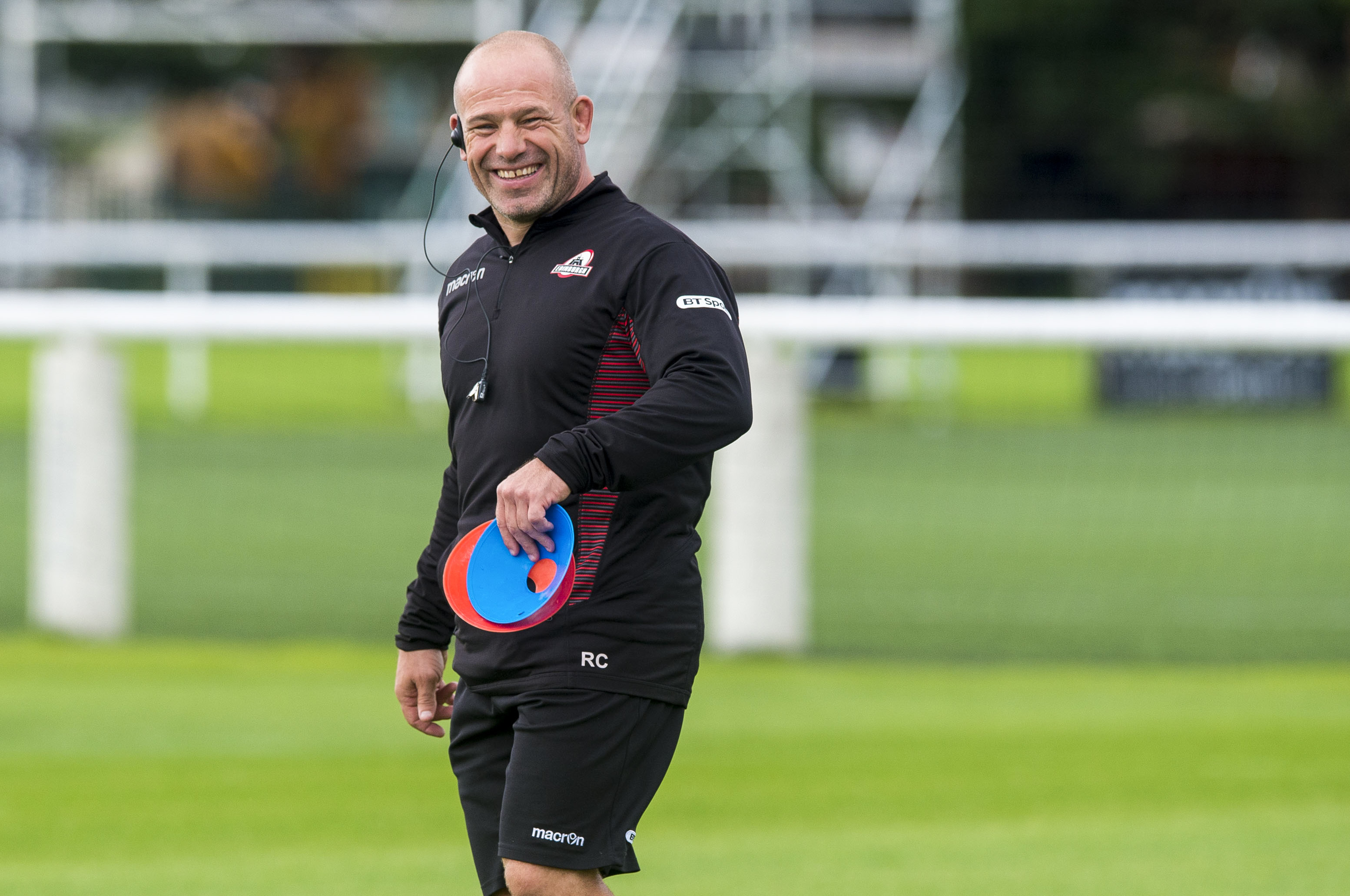 The Guinness PRO14 – as we're all desperately now trying to remember to call it – seems to be all new this year.
Not just in the fact that it enters the brave new world of cross-continental competition. South Africa's Southern Kings and Cheetahs, surplus to requirements in Super Rugby's contraction, have been tossed into a competition already criticised by some for its cross-border format with what would seem like undue haste – a month and a half ago it was still the PRO12, remember.
Many had the idea that the PRO12 might actually contract to 10 with the Italian teams still seemingly not fully committed to the league. Instead we're up to 14 and the circumstances – 14,000 mile round trips, playing in the 100 degree heat of a South African summer, increased physical demands on already tired players – may yet make the greatly increased cash coming into the league from South Africa still seem like a poor deal.
On top of that, more than half the clubs, including both Scottish teams, have entirely new coaching teams. Most bizzarely, Munster's head coach Rassie Erasmus, credited with the renaissance there over the past two seasons, is set to leave the province midway through this campaign.
The issues in the league are still the same, chiefly a sense that some are not quite wholly committed to the concept, and the very best international players are missing too often in international windows or being rested.
But there's plenty of good rugby played – arguably the league is more open and attractive to watch than the Aviva Premiership and certainly more than France's Top 14. And the new South African element is going to be at least an intriguing factor in the first few weeks.
For the two Scottish teams, both with new men in charge, there are vastly differing expectations and targets. Glasgow, under the much-admired former Chiefs coach Dave Rennie, are largely expected to win the title again. Edinburgh, under the combative Richard Cockerill, seem to have gone pretty much back to square one.
EDINBURGH
Cockerill, he of the permanently furrowed brow and in-your-face reputation, is expected to transform the perennially underachieving Edinburgh. But his only target is building some credibility.
"I asked other players what they expected when they play Edinburgh and they all said they expect to beat them," said the former Leicester and Toulon coach. "This is where we start from; we're a bottom four team and have been for the last seven years.
"We have to be realists. We can talk about building a fortress at Myreside, of aiming for an unbeaten home record but you need to win 11 games to do that and we won six last year.
"Our only goal is other teams looking across the pitch and thinking if we don't get it right these boys will beat us."
Like many Cockerill thinks that last year's abject failures – finishing ninth when play-offs was the target, Champions Cup qualification the bottom line – have the capability to be far better than that.
However, the club's only addition that even raised an eyebrow was centre Robbie Fruean, who has a chequered injury history. Mark Bennett came over from Glasgow but is out for most of the season, while almost all other teams in the league have libreally restocked with personnel. It seems like an overreliance on the "Cockerill effect" to turn the club around.
Edinburgh should at least be competitive upfront, but injuries hamstrung them at times last season and the early portents are not good. Cockerill is missing three international loose-head props for the first month.
However they have Ross Ford and WP Nel – hopefully – for a whole season, with Dunfermline product Murray McCallum coming through. They have four quality second rows with a big bounceback season surely coming from Grant Gilchrist, who not so long back was fielding overtures from Cockerill's former employers at Toulon.
The back row is full of abrasive young talent, not least new young skipper Magnus Bradbury, the youthful Jamie Ritchie and Hamish Watson, who was a one-man resistance unit for much of last season when not excelling for Scotland.
Cockerill needs to light a fire under the back division, where too much promise is unfulfilled. Sam Hidalgo-Clyne has to recover his form of 18 months ago when he looked a probable future fixture for Scotland. Duncan Weir, still only 26, is somehow still searching for consistency in his game and maybe with the added authority he's been given this year will be the making of him.
Edinburgh have plenty talented runners, although adding a big Tim Visser-like finisher to complement Damien Hoyland might have been a good idea. The diminutive but dynamic Darcy Graham could be a huge hit, but a year of gym work to make him into more of a Shane Williams build might be required.
Early on, it looks like Cockerill's Edinburgh will rely on the staple of setpiece – their lineout was statistically among the league's best last year – and Weir's boot. It doesn't seem like the kind of rugby to attract hordes of Edinburgh's famously snotty rugby cognoscenti to Myreside but the coach is right.
A winning team with the right attitude will attract support. The trek back to from last year's malaise will be a long haul. While a play-off place would be a major achievement  in the circumstances, the only bottom line this year is some credibility.
GLASGOW
Unlike Cockerill, Dave Rennie is unequivocal. The Warriors winning the PRO14 for the second time in four years is the only target.
Since he was first unveiled as Gregor Townsend's replacement a year ago, Rennie's forward planning – given he was still full-on coaching the Chiefs in Super Rugby – has been hugely impressive. He quickly identified why Gregor Townsend's final season had been such a disappointment and sought about rectifying it.
In contrast to Edinburgh, Glasgow have added 12 players – the rumours about the much-loved Niko Matavalu returning will not die either – and the majority are non-Scottish qualified. The Warriors' results during the international windows last year – six losses in seven games – were what meant they missed the play-offs for the first time in six years.
The specific re-tooling with a number of quality recruits who will not be required by his predecessor during those international weeks ensures that Rennie will have a formidable team almost every week.
Although not present until the last month of preparation, the new head coach had Jason O'Halloran – a huge influence as Scotland's attack coach over the last two years – and Jon Humphreys running the show until he arrived. It's a formidable brains trust that's maybe even better than the unit that left for Murrayfield.
When all are available, Glasgow will field a backs unit – Ali Price, Finn Russell, Tommy Seymour, Alex Dunbar, Huw Jones, Lee Jones, Stuart Hogg – that many would be perfectly happy to see in blue shirts during the Autumn Internationals and Six Nations.
Add in "back ups" like Peter Horne, Leonardo Sarto, Ruaridh Jackson, Henry Pyrgos, Nick Grigg and Lelia Masaga, there's almost an embarrassment of riches. There's plenty of good young talent coming through in Adam Hastings, George Horne, Patrick Kelly and Robbie Nairn.
In the forwards, an all-international pack is available as well. After injury derailed him last year, 20-year-old lock Scott Cumming is poised for a breakthrough. Callum Gibbins, a standout for the Hurricanes in Super Rugby, and Oli Kebble from the Stormers bring added dynamism and explosiveness which has been a key element of Rennie's pre-season work.
Zander Fagerson's growth chart is almost vertical, and the huge Brian Alainu'uese has fast become a Scotstoun Stadium favourite.
The other issue from last year Rennie has to rectify is to make Scotstoun a citadel again. Edinburgh, Ospreys and Ulster won there for the first time last season, while Munster and Scarlets also took the points on the new plastic pitch that was supposed to favour the Warriors' fast game.
The hastily-arranged PRO14 fixture schedule somehow has the Warriors playing just three home league games after New Year, so it's essential they get off to a fast start. Hogg and Jonny Gray will be missing initially, but there's so much strength in depth they shouldn't be missed.
Not even play-off qualification will be regarded as a success by Rennie. Quite rightly, the handover should be seamless, and Glasgow should be much better than they were in 2016-17.