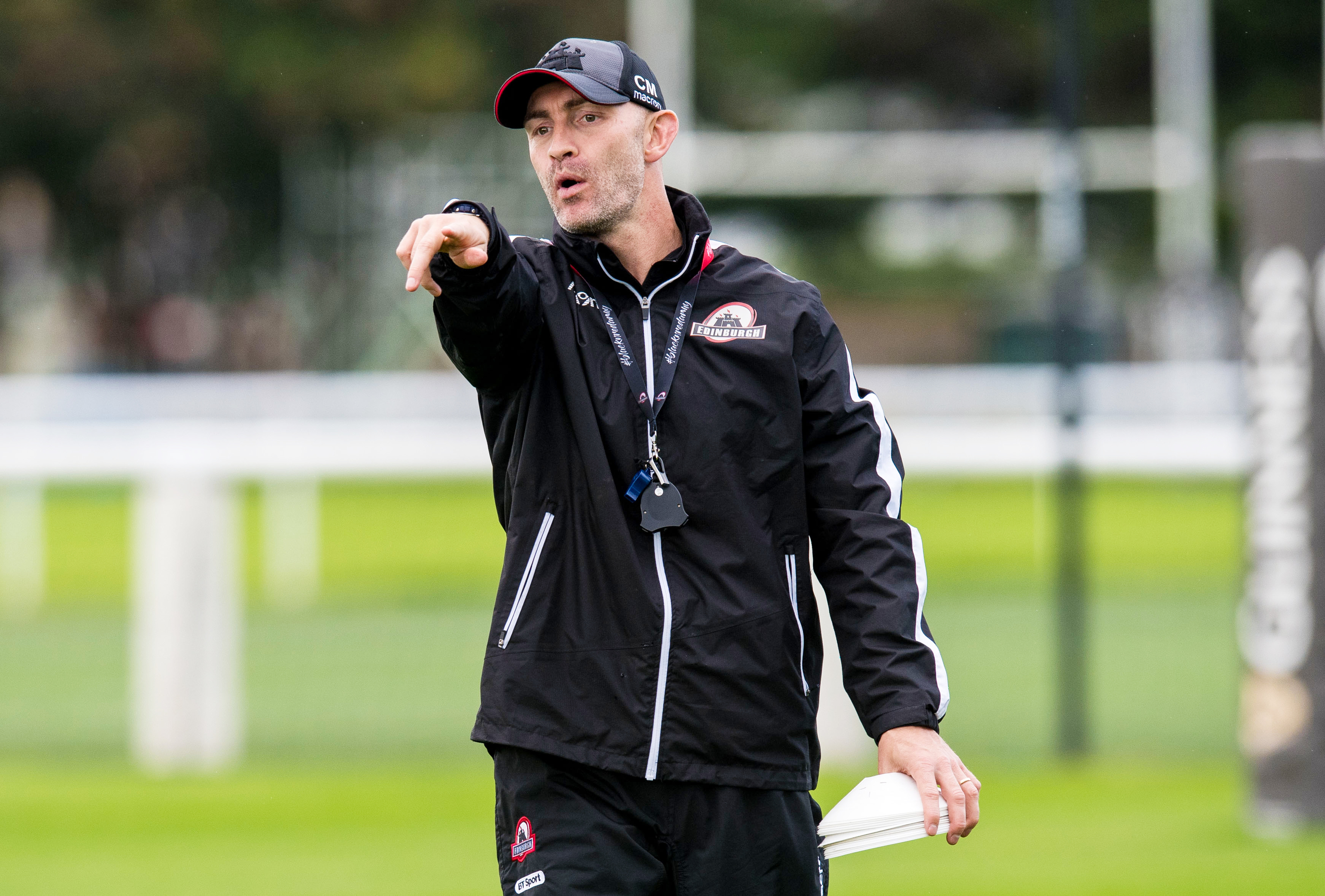 Calum MacRae isn't satisfied with Edinburgh conceding just one try in their opening two PRO14 games even if that's a huge improvement on the defence he inherited.
The successful Scotland 7s coach moved back into 15s taking over perhaps the worst performing  area of a troubled Edinburgh side, but while the returns have been highly favourable so far the former Edinburgh centre knows it's very early days.
And the rebuilding continues at the club with former Howe of Fife prop Cammy Fenton signing on yesterday after impressing during trial training sessions.
"It is a positive start to the season, we got the wins we were looking for but is it what we want at the moment? No, certainly not on the defensive side," said MacRae bluntly.
"We identified Dragons strengths and there was still more gains there than I would have liked. But the scramble defence was outstanding and that is how I gauge the attitude of the boys – how hard they are willing to work when things are a bit tougher.
"I thought our scramble at times was fantastic and it needed to be. We were making last-ditch tackles and filling the field quickly after that. I am pleased with that, but we are far from perfect.
"Just the one try conceded in two games for me is purely down to attitude, if you are fully on board and desperate for the result then you will keep putting yourself into the defensive line and keep making tackles."
MacRae's success in turning around the 7s from a virtual afterthought about to be wound up by the SRU into a competitive, title winning unit won him many admirers, and his coaching education is going to be augmented further with Richard Cockerill – a former colleague of one of MacRae's previous mentors.
"I worked with Dean Richards at Newcastle and there are certain similarities, particularly that they are both very highly competitive individuals," continued MacRae.
"Richard knows exactly what he wants in work ethic and his principles of play. It is just a hard-nosed attitude that we are going to come in and work hard every single day and be very, very consistent in our approach through the week.
"If we know we have locked and loaded the week well and have prepped well, then we are in a good place and can take a lot of confidence from that going into games."
MacRae has also slotted back into a defensive role that he had working with Graeme Steadman, the ex-Scotland defensive coach, when they were both at Newcastle.
As far as what went before at Edinburgh, it's irrelevant to MacRae.
"We are aware of the group that we are working with but ultimately what has went on before has gone, it is about the here and now," he said.
"There's been a change up here and we are very much focused on what is to come and what we can do as opposed to be thinking too retrospectively. It is a new group as far as I am concerned and that is where we are looking to take it forward."
Edinburgh have a great chance to make it three from three with Treviso the visitors to Myreside on Friday, but no-one at the capital club is getting carried away with thoughts of that.
"There are no easy wins in this competition, not to sound to clichéd," he said. "Where I see threat this week is that Treviso are very much a fluid and off-the-cuff team so that we needed to be on our mettle.
"They like broken and unstructured play and that is where we need to make sure that we are alert at all times and any rabbit they are about to pull out of a hat, our systems should be able to cope with it."
Meanwhile Cockerill has moved to cover his continuing manpower shortage in the front row by signing former Howe of Fife and Strathallan School prop Fenton to a one-year deal.
Edinburgh are without injured international props Ali Dickinson, Allan Dell and Rory Sutherland for the first month of the season and signed Italian international Michele Rizzo on a loan deal from Leicester for six weeks.
Fenton (21) is a former age-group international who came up through the Howe system. He has previously been am Academy squad member with the Glasgow Warriors and has played PRO12 rugby.
He was also farmed out to London  Scottish in 2016 and has most recently been playing for Stirling County before being on trial at Edinburgh.
"Cammy has shown during his short spell with the club that he is able to perform at a high level," said Cockerill. "He's a talented young Scottish player so it's good to have him on board for the rest of the season."