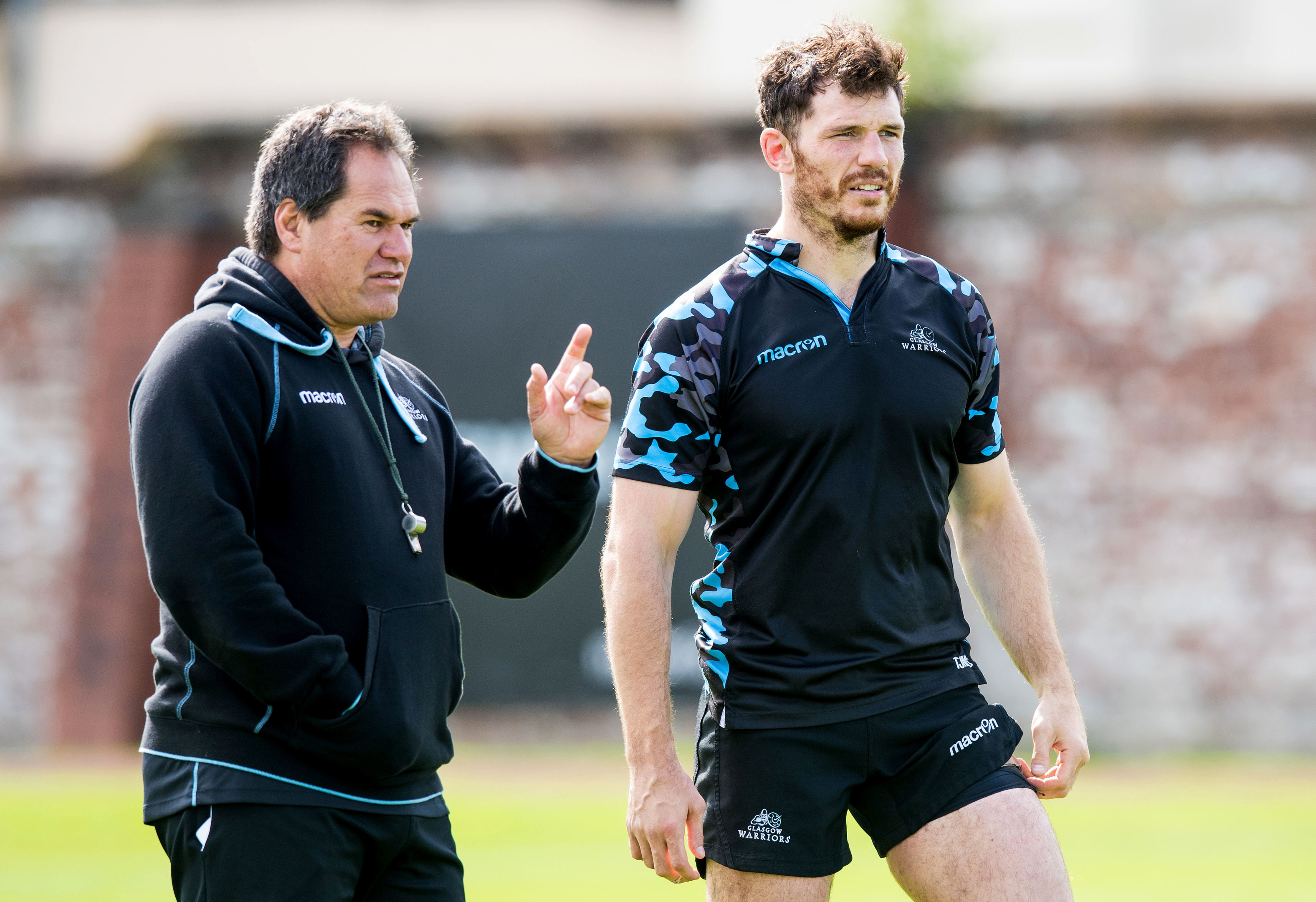 Dave Rennie's not content with having the best team in the Guinness PRO14 – the Glasgow head coach wants the Warriors to have the top TWO teams in the league.
Scotland lock Tim Swinson pointed out that Glasgow's enhanced squad this season – 13 new players have been recruited with very few departures in the summer – means they have a competitive team no matter what the circumstances.
And the rivalry within the squad for the 15 starting places means the head coach is getting the best of whoever he chooses to pick, says Swinson, setto make his 100th appearance for Glasgow at Cardiff on Saturday.
"Dave wants to have the best two teams in the competition," he said. "The last two weeks we have been really put to the test, but the guys that have not made the 23 have been fantastic in training. That really pushes the starting team and the bench.
"And even though you can't ask for much more in terms of the result on Saturday and we showed a lot of character in our defence, there are many things we can improve on.
are the things we can control which we will work on this week.
"We have shown in the last couple of weeks in the last twenty minutes we are pretty fit. That will have to be the case again but we need more control, more composure and get our stuff right."
Rennie has been a "fantastic" addition to the Warriors, says Swinson.
"He makes it easy to understand what he wants from us, it's a very clear plan of what he wants and we're sticking to it," he continued.
"It might seem like he's hard on us but he is very fair. He's just saying stuff we all know.
"We have won two games but in the last five years that would be looked on as pretty much normal. While it is great to have nine points from the first two games, we can't just sit back and accept the result as the achievement.
"We want to play a good brand of rugby, attacking as a team rather than just defending really well and living off a couple of mistakes we manage to force."
Cardiff was where Glasgow came to grief after winning their opening two games of the season last term, losing to the Blues in Round Three in a season where they won just once in Wales, at Dragons.
"It happens, it is always a good challenge down there and it will be tough," continued Swinson. "They've got some good players and a very good back row.
"Edinburgh did well against them, did a lot of good stuff we have seen and we are going to try and emulate, and there were things they could have improved upon.
"We have played really well in periods in the last two games and have been hard to stop, so we have to play well for the whole period of a game rather than five minutes here, five minutes there.
"But it's only the third game of the year. We're not going to be perfect just now. We need to keep working as a unit."