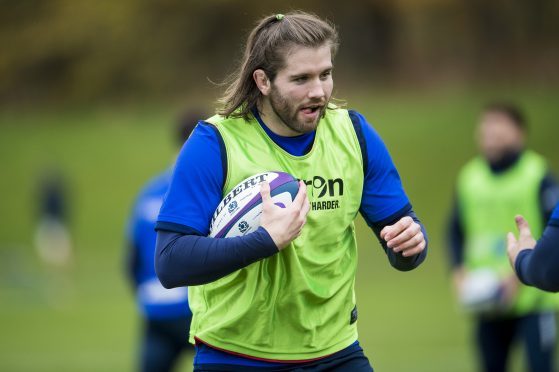 Ben Toolis admitted it felt "a little strange" to be playing against Australia, but not as good as it felt to beat them.
The Brisbane-born Edinburgh lock, has now played four of the last five games for Scotland and will face the land of his birth for a second time in five months when the Wallabies are at BT Murrayfield on Saturday.
But having signed a two-year extension to his Edinburgh deal, the 25-year-old's home is now in Scotland, the land of his mum Linda's birth, and beating Australia in Sydney in June is the highlight of it all so far.
"So many of my mates were there, and my brother as well, but he had his Scotland scarf on and no Aussie shirt like some of my friends did," he said. "But some of them were gold shirts and Scotland scarves and I was impressed how many wanted us to win.
"It was a little strange celebrating a win for Scotland in Australia, but I would not change it for the world. I had all my family there, my mum, all of the Scottish side of the familyas well. There was not a better moment than celebrating that."
His mum – who was born in Carluke – had already nudged him in the right direction by taking him to a pool game in the 2003 World Cup, when he was just 11.
"I had the facepaint on, the whole bit," he said. "My dad is a mad rugby fan and got me into the game and took me to a few Wallaby tests. Watching those test matches made me want to play test rugby."
Watching those games and naturally as a lock having John Eales as your hero and role model wouldn't normally result in ending up with Scotland but there was no produer man in Sydney in June than Toolis.
"Because it was against Australia, I guess you want to use that as fuel and energy to play well, but at the end of the day I was playing for Scotland, my country," he said.
"You want to put in the best performance you can in the jersey. The game against Italy the previous week I thought I played really well so I wanted to keep the momentum going.
"I'll always try and play well whether it is Edinburgh or Scotland but playing Australia did help."
Toolis played with two of the current Wallabies, powerful centre Samu Kerevi and back rower Sam McMahon, in his schooldays.
"I was in the Australian Academy with them, and I always knew Samu would make it," he said. "He actually started out in the second row at age 13 but moved to the centre because he didn't get much taller but got much bigger.
"I watched him progress through the Reds and then when I came over here we were in a similar place, playing club rugby and moving up to internationals.
"He was injured for the game in Sydney but he is working his way back to full form. He is a great player and is definitely one we have to look out for this weekend."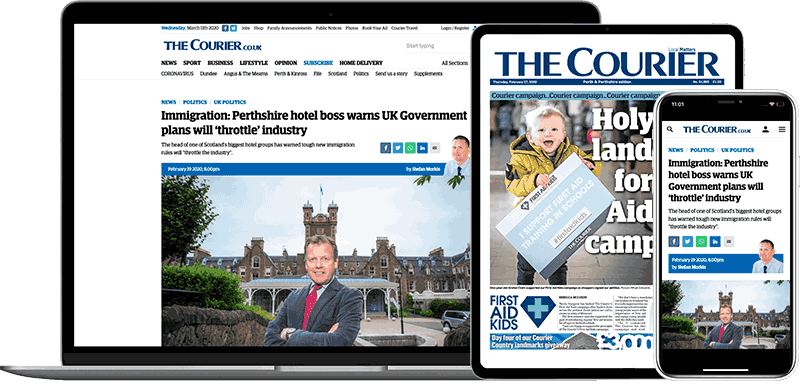 Help support quality local journalism … become a digital subscriber to The Courier
For as little as £5.99 a month you can access all of our content, including Premium articles.
Subscribe