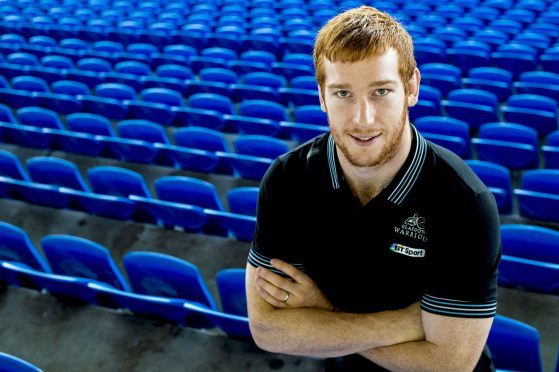 Don't expect much change from Glasgow as they seek revenge for their Murrayfield humiliation last Saturday in the second leg of the 1872 Cup at Scotstoun tomorrow.
"We have looked at what we did," said veteran back rower Rob Harley. "We are just going to do it better."
The Warriors believe the 18-17 loss to Edinburgh's 14 men was an attitude and execution thing, not the result of a tactical failure. There will be changes in the team to face their rivals for the second leg but the gameplan is going to be much the same.
"There is plenty we are looking at, our set piece stuff and some stuff in attack, definitely trying to play a few more phases, but I think the nature of the derby is that you are coming in to fight and you have to give credit to Edinburgh for putting in a huge performance," continued Harley.
"To a certain extent that is just the nature of the derby. I don't know if you can take the passion out of it, even if you could, I don't think you'd want to. It is just a necessary part of it.
"It's just directing that aggression into the right areas and hopefully being the right side of aggressive and being accurate and deadly when  you have the ball and not getting over-excited by it and making mistakes."
There were plenty of those in Glasgow's performance and eradicating them is the main aim of the debrief from the first match.
"It was very disappointing for us," added Harley. "But (the second game) gives us a chance to learn from our mistakes, learn from the things we did wrongs and also learn from what Edinburgh did well.
"You've got to give tremendous credit for them for playing so well with a man down for over 70 minutes and putting in such a great performance.
"If we look at that we can try and take some of those qualities, the determination that they showed, the physicality when they played a man down for the entire game and try and instil that into our game."
And the first defeat of the Guinness PRO14 season for the Warriors has if anything made the task of putting things right easier, he argued.
"It was tough to take, but that is why we are watching it back and trying to take the lessons from it," he continued.
"When you win you should try and take the lessons but it's easier to take the lessons when you lose. "With a loss there is a lot to look at and improve on and that's the positive that we get a chance to play the same team and hopefully improve."
And the team have taken out their frustrations on the training park as they attempt to steel themselves to match Edinburgh's commitment.
"It has been physical, we have raised the level this week," he said. "We have upped our physicality and we are trying to press ourselves to be better.
"We look to do that against every team. That comes from getting quick ball, from being connected in defence and getting up fast. Those are the usual things for us."