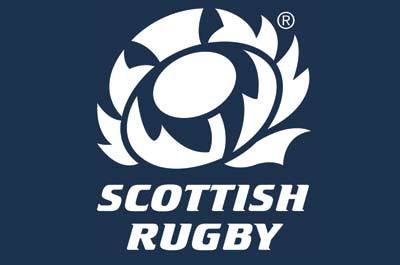 Recent history would suggest that Dundee High are about to enter their annual purple patch in BT National League One, and last week's win at Philiphaugh was some way to start it.
Head coach Colin Sangster hasn't been able to call on his best XV all season – maybe for much of the last two seasons – and that was true against Selkirk with experienced lynchpins Alan Brown and Danny Levison both missing.
However a young High team showed real resilience in getting some revenge for Selkirk's smash-and-grab at Mayfield earlier in the season, despite a rollercoaster afternoon that saw them race into a 20-0 lead, fall 22-20 behind at the half and then score the only points of the second half on Danny McGinn's ultimately winning try.
It was High's second win in the Borders this year – rather contradicting the idea that they don't do that well down in the heartland – and they played pretty decently in losses to Gala and Jed-Forest in recent trips down the A68.
The other game they won in the Borders was at Kelso, who are the visitors to Mayfield for the first home fixture of 2018, and while the promotion play-off spot seems beyond them, you wouldn't entirely rule out a late run at it.
Last week's win bumped High up from seventh to fifth, only two points behind Selkirk in third now, and about to enter the part of the season when they've been strongest over the past couple of seasons.
It'll need a clear run from injuries but there's an all-round strength in a pack minus the stalwarts having Selkirk on the back foot in the setpiece while captain Duncan Leese is surely due to a concerted at 10 after intermittent appearances due to injury or unavailability this last couple of years.
Kirkcaldy didn't have a game at the weekend with Aberdeenshire having dropped out of National League Two for being unable to fulfil fixtures.
The Blues remained top of the division while idle although they would have had a presence at Dumfries, where the Saints won the final eliminator for the top challengers to the Fifers in the Division by beating Lasswade handily 33-0.
The corresponding fixture at Park Farm in September was one of the Kirkcaldy's two defeats in the league this season, but the fact the last quarter of the game was played with uncontested scrums – often a decisive strength for the Blues this season – was a sizeable mitigating factor.
At Beveridge Park, with a fair wind, scrums for 80 minutes and an extra week's rest, Kirkcaldy will be confident they can take maybe a crucial step to the National Two title.
Howe of Fife surely ended any fears about relegation – only one team will go down from National Two with Aberdeenshire scratching – with their tenacious win over Hamilton last week.
Head coach Chris Martin was pleased with the attitude and result if not the performance and some of the execution – he was forced down from his usual stand perch to plead with someone to get the ball out of play during an excruciatingly long period of added time.
He's also canny enough to know that this week's hosts West of Scotland under the tutelage of Stuart Hogg's brother Graham are a much better side than the team that were thrashed 64-7 at Duffus Park in September.
The famous old club toiled a little at the start of the season but have since beaten Dumfries at Burnbrae and nearly upset Kirkcaldy, who escaped with a 17-14 squeaker.
Still, Martin's belief that the Hamilton win will kick-start Howe's season is a valid one, and they have an opportunity to go as high as seventh in the table with a win.
Perthshire were naggingly just one score short of the losing bonus point at Ardrossan which would have aided their season's cause last week, especially given that none of their rivals at the foot of National Three picked up anything.
It's an even tougher task this week to bring something back from St Boswells, who are currently third and with real aspirations of overhauling Newton Stewart and Glasgow Accies ahead of them for a promotion place.
With the rest of Caledonia League One having a rest weekend Caithness took the opportunity to open up a six point gap – having played one game more – on Strathmore. But this week the Northerners have a tough assignment coming down to Earlsfield to meet third-placed Alloa, who have won all four of their home league fixtures so far this season.
Strathmore are at Dunfermline, whio haven't played for a month since they beat Glenrothes at Mckane Park. Glens host Harris Academy FP at Carleton Park.
Hillfoots duly inflicted Blairgowrie's first reverse of the season in decisive style in the meeting of the top two in Division Two Midlands, their try bonus point meaning they ascended to the top of the division.
It'll be some chase going down the long stretch to the end of the season between the two, with anything less than a five-pointer probably meaning ground has been lost. Hillfoots have Stirling County IIIs at home while Blairgowrie aim to get back on the bike at home to Morgan.
A very competitive Division Three Midlands shows Waid still on top with a seven point margin despite the 5-5 draw with Angus Development last week. They've got a tricky one against Rosyth Sharks this weekend while second place Howe IIs, coming off a 100-0 walloping of Bo'ness, host Glenrothes IIs.
BT League fixtures this weekend (all kick offs 2 pm unless stated):
National League One: Dundee High Rugby v Kelso.
National League Two: Kirkcaldy v Dumfries Saints (ko 3pm), West of Scotland v Howe of Fife.
National League Three: Perthshire v St Boswells.
Caledonia League One: Alloa v Caithness, Dunfermline v Strathmore, Banff v Aberdeen Wanderers, Glenrothes v Harris Academy FP.
Caledonia League Two Midlands: Carnoustie HSFP v Falkirk II, Kinross v Kirkcaldy II, Madras Rugby v Panmure, Blairgowrie v Morgan Academy FP, Hillfoots v Stirling County III.
Caledonia League Three Midlands: Stobswell v Crieff & Strathearn, Rosyth Sharks v Waid Academy FP, Angus Development v Aberfeldy, Arbroath v Dundee University Medics, Hillfoots II v Bo'ness, Grangemouth II v Bannockburn, Howe of Fife II v Glenrothes II.