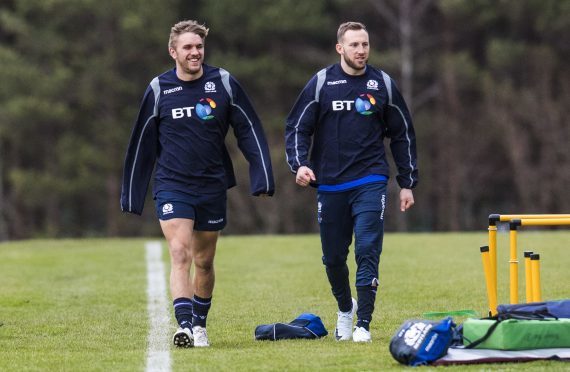 Byron McGuigan didn't have much time to think about his first Scotland start but he's relishing the build-up to his second in Cardiff.
The Namibian-born wing scored two tries after being called off the bench at short notice against Australia when Stuart Hogg was injured, but it's him who is retained for the first game of the NatWest 6 Nations as the flying full-back returns.
"The Australia game caught me off guard but maybe it was a good thing not to have much time to think about it," he admitted. "In the end nothing changes, I tried to enjoy the moment and express myself on the rugby field.
"The Australia game was obviously good for me but I realise the 6 Nations will be a different thing
"Obviously I'm very excited. It's a tournament I watched growing up so I am looking forward to it. I have heard so much about the Principality Stadium, the Millennium as I knew it growing up. I just heard it's an amazing atmosphere and a great occasion so I am looking forward to it."
His mother's side of the family makes him eligible for Scotland, and he supported them in the championship growing up with two particular favourites.
"We always used to watch Scotland and Chris Paterson and Gregor (Townsend) were my favourites," he said. "It's pretty odd to be coached by Gregor now, to be honest.
"But it's enjoyable, it is a professional job so I just come in and perform at training and, hopefully, in the games."
McGuigan has continued to keep his strong form for Sale since November, but he came down to earth pretty quickly the week after the Australia game.
"I got a red card in the game the next, I was gutted, it was the first I've ever had," he recalled. "It was two yellows, first for a slap down knock on, and then for a tip tackle – he kind of jumped into it but I didn't have any control and the new laws don't do you any favours.
"I got a little message from the Scotland management saying `red card, eh?' Thankfully it doesn't seem to have hurt my chances."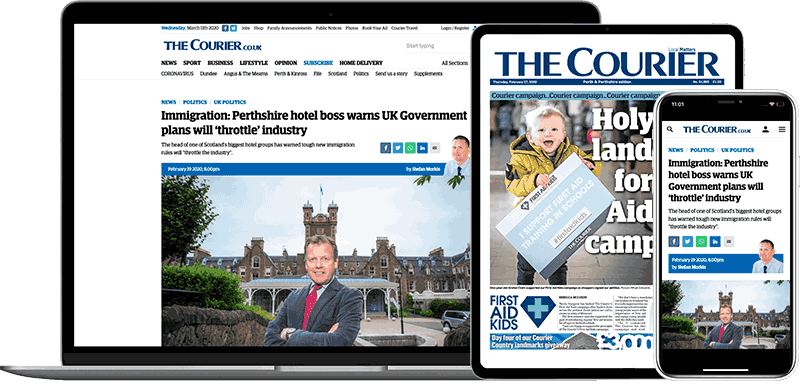 Help support quality local journalism … become a digital subscriber to The Courier
For as little as £5.99 a month you can access all of our content, including Premium articles.
Subscribe