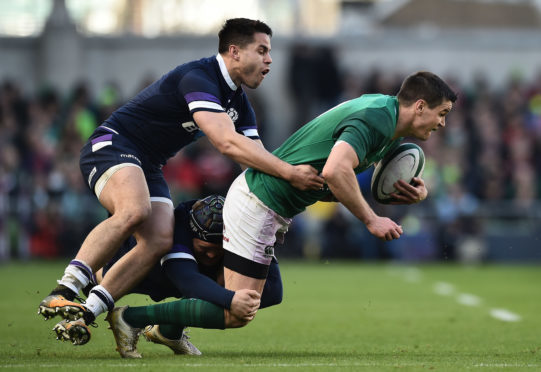 Sean Maitland believes youngster Blair Kinghorn could have had a hat-trick against Ireland and vowed that Scotland will finish better in Rome next week to finish their 6 Nations campaign.
The experienced wing was hugely impressed by the 21-year-old making his first start as the Scots rued not giving him at least two more tries to the second half score, his first for his country.
"'We probably left a good three tries – maybe even four – out there," said Maitland. "The young fella could have had a hat-trick. But you've got to take these opportunities when you create them.
"He's really good, a big strong fella, strong, and he played really well.
"It's great to see young players coming through like him. The coaches will have some real selection headaches next week.
"During the build-up, he was super-chilled, and that's my cup of tea! He seems like he's in his own world, keeping his head down.
'That's all you can ask from the young fella. He's worked bloody hard, he's obviously had his opportunity – and he's definitely taken it."
Maitland said he and the backs took full responsibility for the defeat.
"The onus is on us," he said. "We need to step up and finish those opportunities and that's about skills under pressure.
"If we had taken those chances, it would have been different, big time. We wanted to keep the ball alive, we wanted to play rugby.
'We just made a few too many mistakes and that was always going to cost us against a really good Ireland team. I could see that they had their hands on their knees at times."
There won't be any change in philosophy going into next week, he added.
"We're not going to change the way we play. We want to keep expressing ourselves, keep having fun.
"We showed against France and England that we can change it up, but when you make breaks like we did today, you have to finish. We made four or five great line breaks and didn't finish."
Ireland's victory later confirmed them the 6 Nations title and the Scots will meet them twice in 2018 – in the 6 Nations and the World Cup – but Maitland thinks they can bridge the gap before those games.
"Look, we know we've got them in the World Cup, but there are a lot more games before then.  It's just in the back of everyone's minds.
"We know we've got a long way to go, if we're to get to Ireland's level and how they finish games off. We know there's still a lot of hard work needed to get there."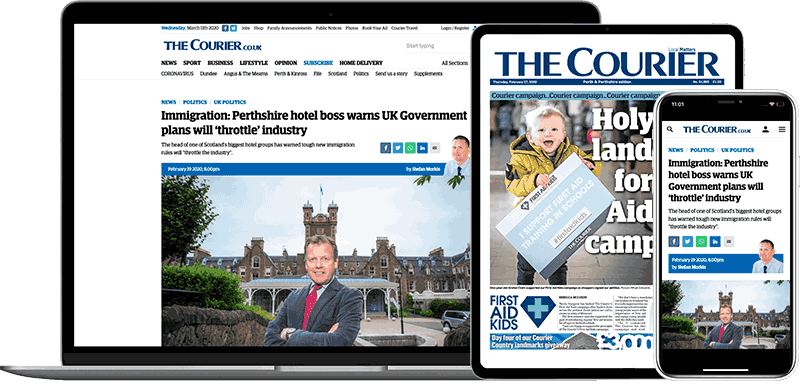 Help support quality local journalism … become a digital subscriber to The Courier
For as little as £5.99 a month you can access all of our content, including Premium articles.
Subscribe