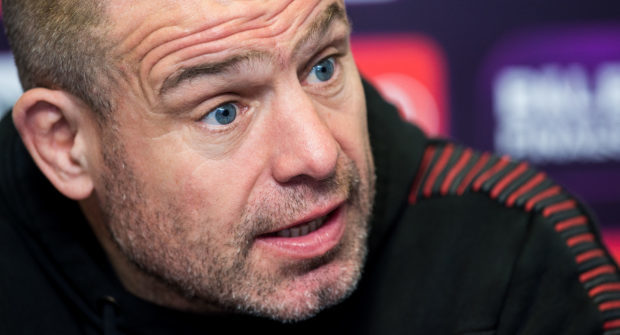 For all that we've undeniably been left wanting just a little more, on the face of it Scotland's professional rugby season has been a historic success.
Both pro teams reached the Guinness PRO14 play-offs, for the first time. Both teams are in the European Rugby Champions Cup next season, the first time that's been done since the switch to meritorious rather than the assured qualification due to geography.
And maybe even the feeling that both sides could really have gone further into the play-offs is an indication of the forward momentum and expectation the teams have built themselves.
The PRO14 doesn't appear likely to stand still with rumours of more South African involvement on the horizon. The challenge is likely to get tougher, but it seems both clubs are as well-placed to be competitive as they've ever been.
Edinburgh
Edinburgh arguably had a better season than Glasgow. Yes, the Warriors reached the last four of the PRO14 but Edinburgh unquestionably outplayed them over three legs of the 1872 Cup and certainly were closer to a play-off win.
There is a perception that Richard Cockerill's formidable job in his first season was made easier by having a completely blank slate. Except that's rubbish.
In fact the job Cockerill did turning Edinburgh around from a squad of habitual under-achievers with a collective attitude problem may represent as good a coaching achievement as he'll ever attain.
Cockerill started, basically, with Alan Solomons' squad and his two big strike additions, Mark Bennett and Duhan van der Merwe, out injured for the first half of the season.
Similar resources provided for Dave Rennie were not made available to Cockerill, so he was reduced to scouring the ranks of other club's dog-houses, specialising in the finding of unwanted prop forwards.
He shamelessly pulled rank to raid the Scotland sevens squad, restoring Dougie Fife and James Johnstone to 15s rugby. He cajoled and nagged to get more backing so he could sign Jaco van der Walt in mid-season.
But mostly Cockerill had to make do with what was already there. And the trick was even when it seemed he didn't fancy a player and was subtly (and not-so-subtly) moving them to the exit door, when they played he somehow still got a performance out of them.
Duncan Weir was almost gone completely on loan at Worcester (where he eventually signed) before Cockerill had to recall him because of an injury crisis. In the first two games after his recall, Weir dropped a last-kick goal to beat Ulster in Belfast and turned a game with a try and a couple of penalties at Connacht.
Cockerill is credited with starting a culture at Edinburgh, but in fact he was replacing one. There was already a culture there and he made reference to it throughout the season – led by senior players who looked upon the club as an unfortunate necessity to be endured between internationals.
After firing a shot across their bows in naming Magnus Bradbury as captain only for that to backfire when the youngster had too eventful a birthday night out, Cockerill got the crucial backing of senior figures in the squad like Grant Gilchrist, Fraser McKenzie and especially Stuart McInally, who ended last season as third choice hooker and finished this one as Scotland's summer tour captain.
McInally's emergence as a world class hooker, clearly learning traits from Cockerill's personal playbook, was this season's single best playing achievement. But long-term the coach's best job may have been empowering the young talent in the squad.
It may be that Blair Kinghorn, Jamie Ritchie, Bradbury and Chris Dean would have blossomed anyway. But it's surely no coincidence that they all became reliably excellent starters on Cockerill's watch.
The next step is interesting. As Cockerill is fond of saying, they're "in with the big boys now". An upward curve continuing and PRO14 play-off rugby is now assumed. Some impact in Europe would be the bonus, depending on what draw Edinburgh get.
And Cockerill's job is arguably harder next season. Many observers think he has a better team than Glasgow, but no-one will take Edinburgh lightly now. In addition, he's been allowed resources to clear out deadwood and replenish with players of his own choosing. It's no longer someone else's squad.
Apart from the front row, where his coaching job was exemplary to compensate, Cockerill was reasonably fortunate with few in-season injuries. He'll definitely need another scrum-half, although don't bet against the talented Charlie Shiel grasping the nettle like George Horne did at Glasgow this year.
New Zealander Simon Hickey arrives to be the new frontline 10, but a full season of van der Merwe – a huge force since the turn of the year – the resurgent veterans and the young talent bode well for Edinburgh.
Now, if they could only find them a decent place to play their home games…
Glasgow
Despite what was really something of a transitional season, it's hard to escape a feeling of disappointment at the way Glasgow's season fizzled out.
They made their own expectation with the run of successive wins to launch their campaign, a run that had them qualified for the PRO12 play-offs almost by Christmas, when they finally lost a league game to Edinburgh's 14 men in a rousing 1872 Cup first leg.
It was only then, and their run of patchy form thereafter, that you began to see the cracks; most of the other big guns in the league keeping their Lions in bubble-wrap until the European campaigns started, a curiously lop-sided schedule that saw the Warriors have just three home league games after New Year, the way that several players were flat-lining in form, notably the chosen half-back combination of Finn Russell and Ali Price.
Dave Rennie had a reputation for instant success from his previous coaching tenures, but he must have realised what he was really up against after the second European Champions Cup match against Leinster at Scotstoun.
Having competed decently in their ERCC opener at Exeter only to lose without a bonus, they were simply mashed by the champions-to-be up front. That proved a template for every opponent that followed, and the Warriors simply didn't cope with the ferocity of the physical challenge in too many games, notably even against the light-fingered Scarlets in last week's PRO14 semi-final.
Clearly Rennie's biggest task of the off-season is to get more bite and ballast in the pack. Perhaps getting Brian Alainu'uese back fit and a recovery of form from young Scott Cummings will help a little, but there seems to be no major new faces to be announced.
In the backs, Rennie seems to have been fairly sanguine about Finn Russell's departure, and says he doesn't need a replacement. Which probably means Adam Hastings, entertaining and maybe better with the boot than Finn in brief showings this season, will be promoted with Pete Horne as insurance.
The Scotland utility-man's younger brother George, although marked more carefully by opposing teams towards the end of the season, was a revelation and could be the coming man at scrum-half not just for the Warriors.
Other big advances under Rennie were Sam Johnson in the centre – Huw Jones was something of a peripheral figure after he arrived at the club – and Matt Fagerson, although no-one yet seems sure what the 19-year-old Dundee-born back-rower's best position might be.
Previous New Zealand coaches in Scotland have had difficulty in adapting, but Rennie has embraced the Glasgow culture and even stoked it with some fan-pleasing returns of favoured figures, DTH van der Merwe, Ruaridh Jackson and Niko Matawalu all having great moments and extended contracts coming back to Scotstoun.
But while it's now time for him to put his stamp on the team, he shouldn't forget the staples that have made Glasgow a successful and competitive – the decision to leave out defensive lynchpin Alex Dunbar in the PRO14 semi-final, even given the Scotland centre's injury issues this season, was a major blunder.
Glasgow have enough talent in their backs to run with any team, even without Russell. It's upfront where Rennie needs to find a solution if the Warriors are going to compete with Leinster, which despite the loftiness of that challenge, has to be the aim.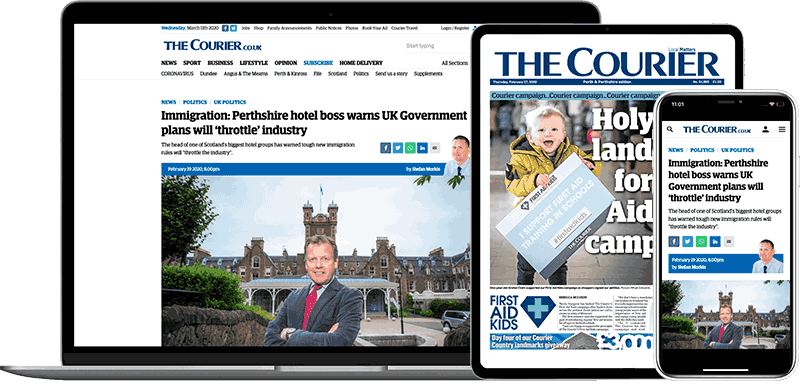 Help support quality local journalism … become a digital subscriber to The Courier
For as little as £5.99 a month you can access all of our content, including Premium articles.
Subscribe