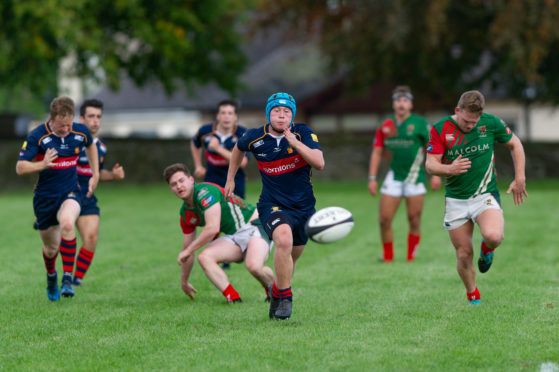 The start of every new rugby season at Mayfield – and I've covered 23 of them now – always sparks a little optimism even in an arch pessimist like this one.
The grass is never more vivid green, the trees flanking the vast playing surface just on the point of turning to autumnal colour. It's usually sunny and warm, and only in recent seasons has the pastoral view of the Silvery Tay from the old creaking wooden stand been framed by the girders of oil rigs being decommissioned.
This year the optimism was added to by the feeling that rugby in Dundee – not just at Mayfield – is pointing in the right direction. The new partnership between Dundee High Rugby and Morgan appears to be benefitting both clubs, and I'm told by many that the relationships between the city's rugby clubs are better than they have been for decades.
But for the first XV at the top of this new structure, this Tennent's National League One campaign is going to be – as head coach Colin Sangster conceded in the first sentence of his programme notes – a challenging year. Or, in the words of a blunter denizen of the old stand, "this could be a long season".
The first hint was in the warm-ups, and the obvious impression that visitors GHA had size to spare on the home squad, especially when you became accustomed to seeing the home team without the imposing frame of the now-retired Alan Brown.
GHA did not make full use of this – struggling against a better drilled Dundee scrummage and the lineout was pretty much a lottery for all – but it proved wearing on the home team in the end, to the tune of a 37-19 victory.
It's not uncommon for physical mis-matches even at this level of rugby, and they can only be countered with speed, technique and accuracy. High have plenty of pace but fumbled away enough possession for a full month of matches, rarely able to string together a series of effective phases before the ball went to ground, and not often as result of any pressure exerted by the opposition.
Under such circumstances, the fact they kept the deficit to less than a converted try for an hour was testament to determination and defence from the young home side.
They were not helped either by losing both half-backs in this first 40 minutes. Ross Aitken and Stewart Lathangie, familiar for those with good memories of the tandem for Bell Baxter High and Howe of Fife's all-conquering junior team 11 years ago, looked sharp early on but Lathangie was gone before the first quarter with a hamstring problem and Aitken at half-time with a shoulder knock.
Aitken's darting run helped set up Neil Turnbull's first half try, and High's first move of the second half brought a yellow card against GHA's James Sutherland and a try for Angus Farquhar.
But the visitors had enjoyed most of the ball and pressure, and they were far slicker with their possession and their phases. Inevitably they wore the home side down and three tries came in the last quarter to give a more representative look to the scoreline.
High have lost a good number of players in the off-season, some to the clubs that will become Super6 teams at the end of this season, some to retirement, some to graduation and simply moving on.
Sangster's tough task is to try and mould the young group he's left with into an effective unit, and it's going to take a little time. The basic mistakes that cost them on Saturday were mostly self-inflicted and can be fixed, and there is definite promise in the speed and step of some of the backs.
Getting more power is more difficult. Perhaps this week's University freshers' trial will turn up a 6ft 6in 20 stoner like it once did with Neil McComb and Mark Jenkinson, among others.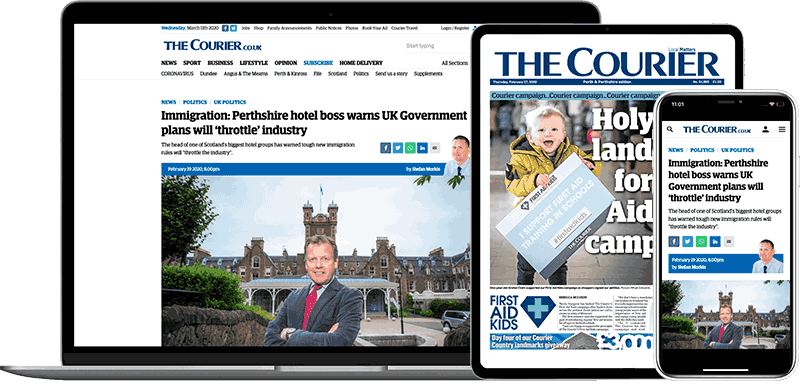 Help support quality local journalism … become a digital subscriber to The Courier
For as little as £5.99 a month you can access all of our content, including Premium articles.
Subscribe