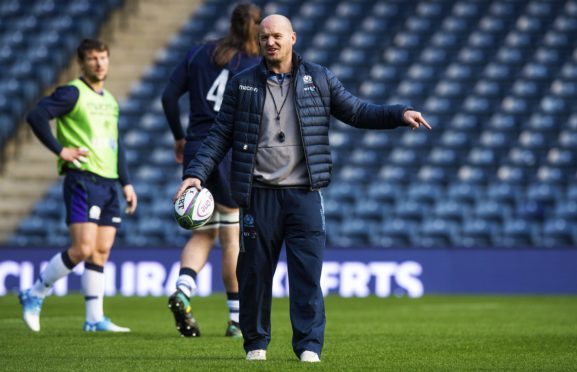 Scotland's brave new world under Gregor Townsend, Fortress Murrayfield and the game played at blinding pace, faces the proper acid test at last this afternoon.
Only New Zealand have won at BT Murrayfield in the last two years, and even the world champions were hanging on grimly at the end. Australia, England and Fiji – thought to be a dangerous underdog – have been put to the sword in the last year, and the Scots actually won an arm-wrestle against the French in February.
Whatever the coaches and players have been saying this week about victory over the Springboks being a potential peak of achievement for this side, it's not.
The Calcutta Cup game was played on a backdrop of England having won 25 of their last 26 contests, and even if they'd possibly peaked and were destined for the unravelling to five successive losses that followed, it was a pivotal day for Scotland under Townsend and likely to remain so until – or if – they win away from home in the Six Nations in the spring.
South Africa, offering much of the same physical challenge as England did, are simply the next significant staging post; it's basically the next peak on the mountain trail, but it does pose the next serious question for this squad.
Has Scotland's new pacy style – I'm still up for calling it "sexy rugby" if anyone's interested – solved the perennial issue they've had since the game went professional, an inability to cope with a bigger and more physical opposition?
The last time the teams met, at Newcastle's St James' Park in the Rugby World Cup, the physical deficit was simply too much to overcome.
Playing a less than full strength side – Vern Cotter wisely kept his powder dry for Samoa the following week having played two games in quick succession to start the tournament – the Scots were handled perhaps even more easily than the 34-16 scoreline suggests. Their sole try was a length of the field, well-supported chase after an interception by Duncan Weir, and scored by Tommy Seymour.
Under Townsend, Scotland have arguably still to be properly outmuscled. Errors led to two defeats to Wales, against Ireland they were in the fight but missed a whole bunch of scoring chances when they actually had some ascendancy, while the Irish missed none.
Certainly there is the potential for South Africa to bring a physical advantage to bear today. They've picked a huge pack and the intention is clear to bludgeon the Scots in traditional fashion – a tactic that has worked for them in 16 of 18 contests since they returned to the international arena, so why indeed would they change?
Scotland's defensive maul will come under severe scrutiny today, as forwards coach Danny Wilson conceded.
"South Africa are a side that maul very well and very often," he said. "We watched how well they mauled against England (two weeks ago), who usually have a formidable defence in that area.
"There is a depth of size in the South African squad. If you then apply good technical nous and edge, which they definitely have, then you get that perfect storm of what you need to be a physical rugby team.
"But Scotland are a physical rugby team as well. We can imprint that physicality in attack, defence and at set piece, but you've got to be in the right mind-set to do so."
For Wilson, it's early days just two games in, but he's impressed by the adaptability of the Scotland team.
"The two games (so far) have produced very different de-briefs. And I'm sure the third will be different again," he continued.
"We will gain great lessons from playing this standard of opposition, whatever the result, but we've got a very good home record building – and what a great opportunity this is to take a huge scalp at home.
"I've been really impressed with the coachability of the squad. It's a very rugby bright squad and a pleasure to coach because they're so inquisitive. There's a lot of professionalism in the way they prepare, but you'd assume that with international rugby.
"What I'm seeing when you're thinking of all the players that are injured we're starting to grow some depth. Outside looking in, that's been a question in the past, but I really think that's building."
South Africa allowed more than 20 turnovers against France in Paris last week, but ultimately they may be helped ironically by having a Frenchman as referee today. Romain Poite will allow a contest for the ball but not such a free-for-all as the Scots exploited against England when Nigel Owens was referee.
Rather than play around England's physicality, as they did that day, they will probably have to meet the Boks full-on. In that respect, it does probably represent the real acid test for Scotland for the next 12 months heading into the World Cup.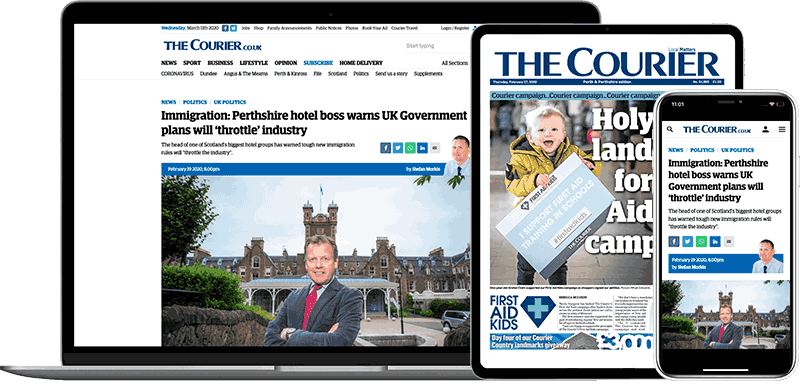 Help support quality local journalism … become a digital subscriber to The Courier
For as little as £5.99 a month you can access all of our content, including Premium articles.
Subscribe