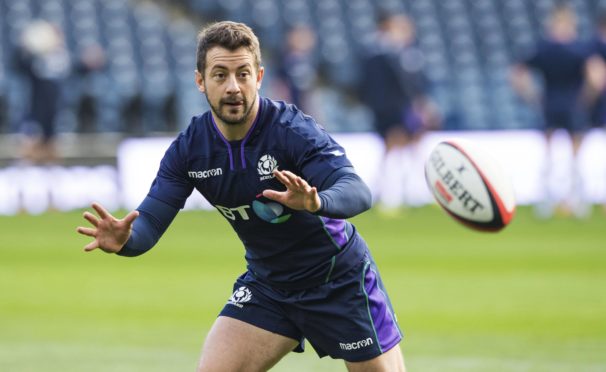 Scotland will take the game to South Africa and seek to impose their pace game on the Springboks to maintain their proud record at BT Murrayfield, says skipper Greig Laidlaw.
The very fact that they've won so many games at the national stadium in the last two years has been something that has built for the squad, said the skipper, and it's not something they want to let go of in a hurry.
"I'm not sure whether I ever envisaged a record like this, but you can almost feel it happening as the journey has been going along," he said.
"Fortunately for me, I've been around long enough now to experience the highs that are coming now and some lows as well.
"And it's brilliant now – the expectation from the whole nation, not just the people that turn up at BT Murrayfield. They've got a different perspective now of how they look at the team, which is awesome. That expectation is brilliant for us."
The key to it is discipline, not just in terms of not giving away penalties, but sticking to the plan.
"It all comes back to discipline," continued Laidlaw. "In everything; not giving away penalties, discipline in training, discipline in the way we hold each other accountable.
"We've really got that now. Not just on match-day, but the whole week in training. People know
know their roles. We don't want any muck-ups in training. So things run smoothly, which gives us confidence heading into the game."
Interestingly, Scotland spent more time analysing how the Springboks fell 23-9 behind in Paris last week rather than their last quarter comeback for their last-play victory, however impressive it was.
"We feel there will be opportunities in attack for us, absolutely," continued the captain. "When we've played well in the past and won big games, we've been able to play quickly. So we want to do that again.
"But we probably watched more in terms of how France were able to build their lead. It proved you can score points against (South Africa) and that's very much what we want to do.
"Obviously, South Africa did extremely well to come back from that. Would we expect to close it out with that big a lead? Yes, absolutely. But it's 0-0 at the minute and we won't be getting ahead of ourselves."
But the physical challenge will be the key, a battle the Scots lost the last time the two teams met in Newcastle three years ago in the Rugby World Cup.
"We lost the physical battle that day and that's probably why we lost the game," added Laidlaw.
"I personally learned a lot from that game; we matched them up to a point but then we tailed off. We can't do that this time, we need to ramp it up, back our fitness and put pressure on them.
"It will be a tough, tough Test match, it will be quick and it will be tight at times.
"We have to stay in the game. If we can do that and hold the ball we believe our attack can create opportunities to score points.
"They are a strong team we have a lot of respect for them, but we think we can win if we get everything right."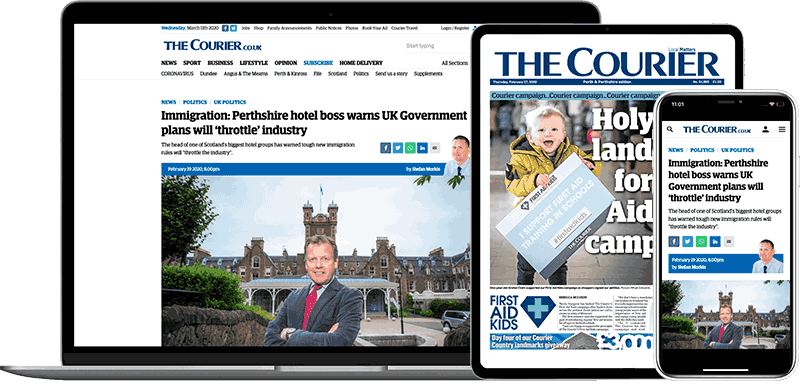 Help support quality local journalism … become a digital subscriber to The Courier
For as little as £5.99 a month you can access all of our content, including Premium articles.
Subscribe