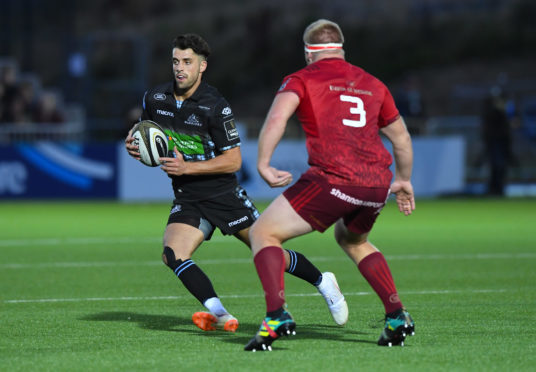 Glasgow have secured the other half of their hugely promising half back combination with Adam Hastings signing a contract extension, and it's probably just as well the stand-off doesn't remember any Edinburgh connections this week.
The 22-year-old, in his second season at Scotstoun, had "a really easy decision" to sign on for another two years, the same as his regular scrum-half partner George Horne confirmed yesterday.
But he didn't know his Dad – former British Lions captain Gavin – was a former chairman and captain of Edinburgh, Glasgow's rivals in this week's first leg of the 1872 Cup.
He said, "We were never die-hard Edinburgh fans growing up…Dad was actually captain? He never talks about it! Whatever, it'll be good fun to have so many family and friends at Murrayfield to see the game."
The new deal was further vindication – along with the little matter of is first Scotland caps – for Hastings' decision to come up from Bath two summers ago, but it's all been in credibly quick for him.
"What's happened this season has been kind of unexpected for me," he said. "I was obviously hoping to play as much as I have, but wasn't sure if it would actually happen.
"In the first game of the season (against Connacht in Galway) I thought I had played horribly and I was thinking to myself: "Oh God, that's my chance gone".
"But Dave has backed me since then. I probably have surprised myself a little bit with it all, but it's been really good fun.
"I'm certainly not taking anything for granted. I just want to keep pushing."
The style in which he's encouraged to play is a big reason for wanting to be back for Scotstoun.
"Dave encourages us to have a crack but, on the flip side, if we're doing too much of that, he will rein us in a little bit," he said. "But the big thing with the coaches here at the club is that they want to reward you for an attacking style of rugby."
That style is in contrast to Edinburgh's more structured approach, and Hastings expects a quality contest at Murrayfield on Saturday evening.
"Edinburgh have done well in their European pool in Europe and so have we," he said. "We've been doing a bit better than them in the league, but they're a quality side, there's a lot of Scottish boys in their team, so it'll be good to go up against them.
"The wind-ups haven't started yet, but I'm sure it'll start kicking off at some point before the weekend.
"The Scotland stuff does give us some insight into them, but that applies for them too. Plus they have Henry (Pyrgos) who played here until last year
"Both teams know each other well, strengths and weaknesses. There will be things we'll to looking at to exploit."
As they announce seven contract extensions this week, Glasgow will lose one prominent component with it confirmed yesterday forwards coach Jon Humphreys will join the new Welsh national coaching team under Wayne Pivac from next season.
Humphreys, who came to Scotland from the Ospreys to work with Vern Cotter in the national side six years ago, moved to Glasgow in 2017 when Gregor Townsend took over as national head coach.
Dave Rennie said that Humphreys' "attention to detail and technical excellence" had produced a huge improvement in the Warriors' pack in the last 18 months.
"It's a great honour for him to go home to coach his country and he goes with our best wishes," added Rennie.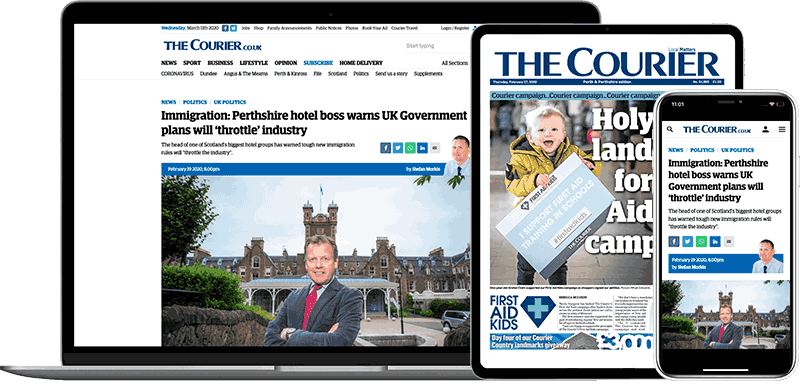 Help support quality local journalism … become a digital subscriber to The Courier
For as little as £5.99 a month you can access all of our content, including Premium articles.
Subscribe