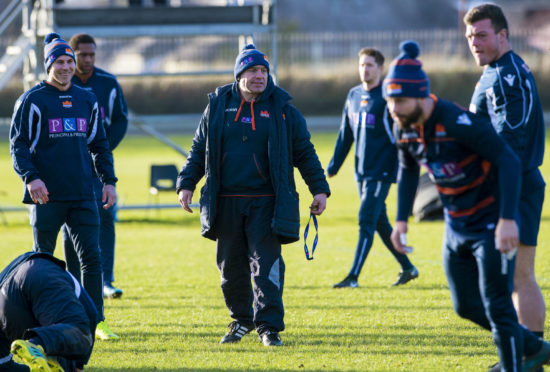 Toulon's mad matchday pageant – the "Pilou Pilou" war-cry and the paper cascading from the Stade Mayol stands – will be a valuable experience for Edinburgh no matter what the result in their Heineken Cup clash, but the team will pay it little heed, says Richard Cockerill.
The head coach was on the right side of the Stade Mayol experience when he was at Toulon for six months prior to taking the job at Edinburgh, and he'll lead his side into that 18,000 capacity crucible on Saturday with qualification for the quarter-finals just a win away.
He remembers "the hairs standing up on the back of your neck" on match day at Toulon, but in the end, "it's just a game of rugby".
"It's historically important to their supporters but playing-wise, you just get on with the game. The Pilou Pilou and all that stuff, it's a great show.
"The players come in by bus and walk through the crowd and the band's playing and it's partisan. They've got a city that really cares about their club.
"But it's a game of rugby, it's a pitch and they can make noise and do what they like, it doesn't make any difference to us. We're just going to get on with our jobs."
That said, Cockerill expects a much different animal than the meek outfit that folded at Murrayfield in October to the tune of a 40-14 thrashing, even if they are already out of the competition they've previously won three times.
"I think at Mayol they will put their best side out and go as hard as they can to win the game," he said. "I would expect a full team from them and I would expect them to rest players when they go to Newcastle (in the final group game).
"They are a far better team at home and have improved hugely from the last time that we played them.
"We have been physical and dominant in the last five games, but we may not have the luxury of that against such a big physical team, so we have to be accurate and move their big pack around the field, and take our opportunities when they come."
However, Edinburgh won't "enter into a jamboree" of a game and change the style that worked against Newcastle and Glasgow twice in the last month.
"They are not dissimilar side to Glasgow in some ways, just with a much bigger set of forwards. To get a result there will be very difficult for us but we have to go there are test ourselves.
"We have to go and enjoy the experience because a win would probably qualify us somewhere as a first or second at 19 points. If we don't win whatever happens we bring Montpellier here at Murrayfield for winner takes all so we have a couple of big weeks and we are going to try and win."
But the carrot of a potential home quarter-final for winning the group, an outlandish thought back in early October, is there for the taking.
"We know the big prize is that if we win at the weekend we qualify, and so we've got to front up," he continued.
"It's Toulon-Edinburgh, and Toulon should win, shouldn't they? So all the pressure's on them, but we're starting to build a reputation where we're difficult to beat, so if you don't get it right we'll certainly cause you problems.
"I'd like us to go there and win, because then we're playing for a home quarter-final when Montpellier come here. I don't want us to go to Toulon and be a little bit half-cocked because we know that we've got another shot.
"If we can get anything, get a win from that game or get two points, it gives us best chance to qualify top and also potentially be at home, which is huge."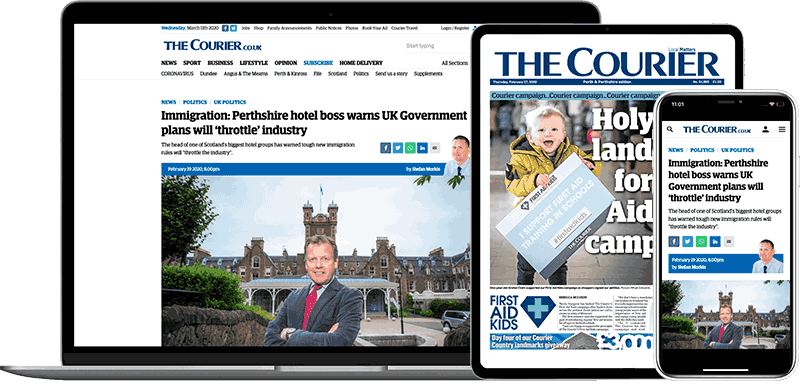 Help support quality local journalism … become a digital subscriber to The Courier
For as little as £5.99 a month you can access all of our content, including Premium articles.
Subscribe