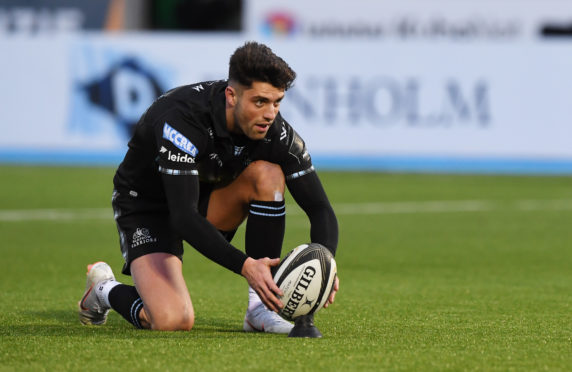 Glasgow have to develop a "gang mentality" to end their recent dry spell and win themselves a Heineken Champions Cup quarter-final place, believes coach Kenny Murray.
The defensive coach is concerned at how the Warriors protected their own line against Treviso at the weekend – the third successive loss suffered – and has been focusing on how to tighten up for the visit of the Cardiff Blues on Sunday, a match where a bonus point win to match their win in Wales in October could set up Glasgow for the last eight.
"It's about self-belief," said Murray. "When you lose games, the big thing is that guys start to think about losing, rather than the good things we've done so far this season.
"We had 40-odd tackle breaks and made 14 line breaks against Treviso, so we're creating a lot of good stuff but we just didn't finish it off, and that's what killed us in the end."
The need to quickly re-establish the Scotstoun home advantage after the loss to Edinburgh just before New Year is also uppermost in their minds, he continued.
"We've been talking about teams being scared to come to Scotstoun again," he said. "We are trying to link that to the Glasgow gang mentality, about this being our patch and it's something we'll talk about this weekend.
"Up until the Edinburgh game, we had been defending really well at home. But we've got to be tougher to beat. We weren't tough to beat in Treviso and that was the most disappointing thing."
That might be reflected in selection, hinted Dave Rennie at the weekend, and Murray agreed that it wasn't necessarily the bigger stars – although the likes of Stuart Hogg, Pete Horne, Callum Gibbons, Oli Kebble and Tommy Seymour should return this week – who would help the Warriors bounce back.
"We keep going back to the Scarlets game at home and the game away in Munster," he said. "When you look at the squads we had in both those games, it was what a lot of people would call fringe players.
"But those were two of our best performances of the season. Particularly the game here against Scarlets when we played a lot of the game with 14 men, that was up there with one of the best performances I've ever seen at Scotstoun."
As for Adam Hastings, despite his difficult game at Treviso he was maintaining confidence and support.
"You've got to build him up, the easy thing to do is go in and pick out all the negative things he's done," added Murray.
"You've got to pick him up. Is he getting too flat at times? Is his body shape in attack not good enough? I know Dave sat down and spoke with him and so did Jason (O'Halloran, attack coach).
"You don't become a poor player overnight. He just needs to take the feedback he's getting from the coaches on board, learn, and take it on to the pitch.
"He's had a lot of really good games this year. He's made a lot of good line breaks. His kicking out of hand has also been really good and it's something we'd like to see him do more.
"You also need to get yourself into good positions to attack and that's probably where we've not been great over the last three weeks against Edinburgh and Treviso."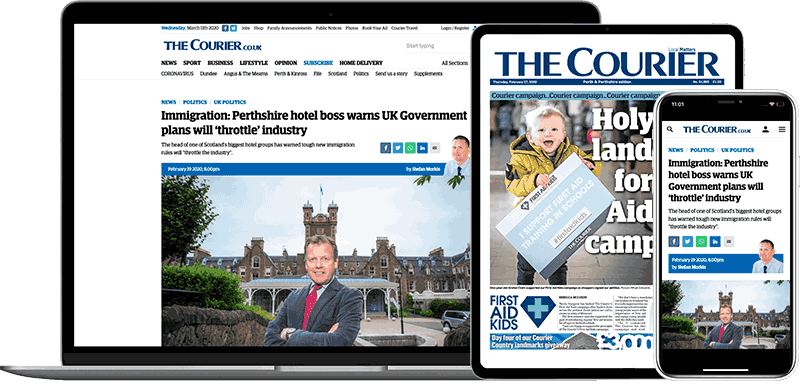 Help support quality local journalism … become a digital subscriber to The Courier
For as little as £5.99 a month you can access all of our content, including Premium articles.
Subscribe