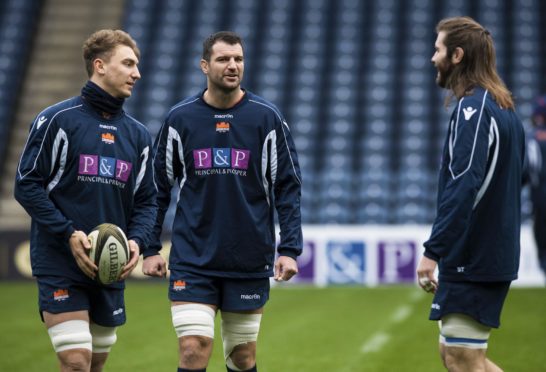 Occasions like a trip to the Stade Felix Mayol in Toulon "are why you play the game" for Ben Toolis but Edinburgh won't be standing around admiring the scenery and the atmosphere on Saturday.
Instead the Heineken Champions' Cup quarter-finals are so close that they can almost touch it, and pushing the momentum on from their run of five wins is the aim.
"Toulon are a powerhouse in Europe, playing in their own backyard – it will be a great experience," said the Scotland lock. "Cockers (head coach Richard Cockerill) used to coach there and he's been trying to tell us his experiences, so that playing there will be really enjoyable.
"The crowd will get behind them and it will be a big test to see where we really are – mentally to see if we can cope with it, and form-wise to see if we can keep this run going under pressure."
The victories over Newcastle and Glasgow twice each plus the comfortable run over the Kings on Friday has been a huge transformation since November, when Edinburgh struggled with international call-ups and didn't build on their victory over Toulon at Murrayfield.
"We're feeling pretty confident, and it's not like we've had five easy wins, there was probably a bit of doubt with at least two of those games, the away ones to Newcastle and Glasgow.
"I think we're in a good place, and we'll take that confidence into this week. November was important as well for some of the younger boys to get an opportunity to put their hand up because that is the only way you are going to build depth in the squad.
"I think it shows some resilience to come back from those tough losses, focus on the things we needed to fix, and having fixed them. And there are still areas that we want to improve in, but that takes time."
"We played Toulon at home in October and got a really good result, but we realise that they had a lot of their key players missing.
"Then when we had a bit of a losing streak in November, but the really important win was away against Newcastle, we knew they were going to come out hard and it was a really tough game.
"Glasgow speaks for itself, we always get the bogey up for that one. So a really enjoyable last few games – it has been good."
The first minutes in Toulon will be crucial, with the feeling that Edinburgh missed an opportunity in their opening game away to Montpellier by being overawed a little about the occasion.
"The fans will get behind them, they are very passionate and that can be the difference in the game sometimes," Toolis added.
"Subconsciously you are thinking about it and as a player it can play in your mind, but through experience you learn how to block that out.
"The first 10 to 20 minutes is going to be crucial for us. With any French team, if you let them in game and they get their tails up, they are hard to stay with.
"They will want to use their power game to get quick ball on the gain line to put us on the back foot, so we have to show up and physically be on it.
"Last time at Murrayfield, we started really well, got two quick tries within the first 20 minutes, and with any team when that happens they subconsciously struggle to get back from that.
"So we need to start well, keep their scoring down, and hopefully our fitness will pull through in the latter stages of the game."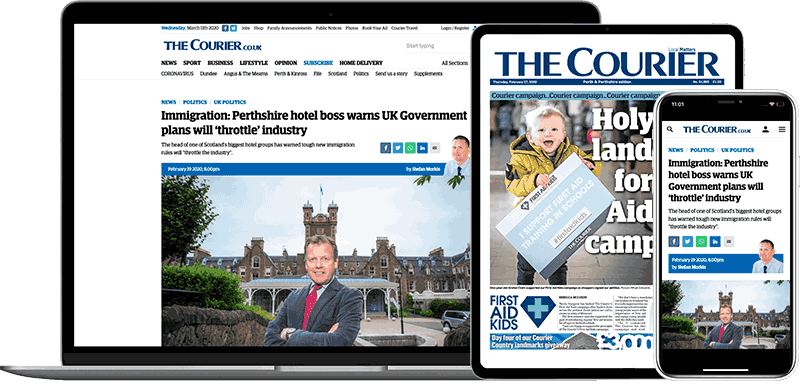 Help support quality local journalism … become a digital subscriber to The Courier
For as little as £5.99 a month you can access all of our content, including Premium articles.
Subscribe