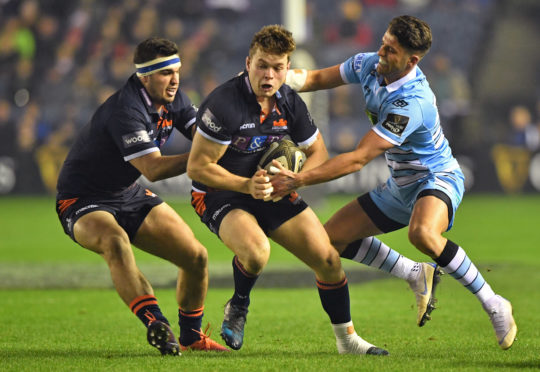 Edinburgh's "collective" can beat the "rock stars" of Toulon a second time, even in their backyard, says up and coming centre Chris Dean.
The midfield partnership of Dean and James Johnstone – who first played together as schoolboys – has been a surprise factor in the capital club's excellent five-match winning run, both in terms of defence but also in attack with key tries for each.
Now they head for the ultimate test in the cauldron of the Stade Felix Mayol this weekend, but what Edinburgh lack in superstars to compare with Toulon they can make up for and more in team ethic, and that's the message coming from Richard Cockerill this week.
"He's obviously talked about them being a rock star team, but a collective beats an individual and that's a big emphasis for us," said Dean. "If our systems, our collective and physicality work for each other we'll beat their individuals.
"It's going to be a loud crowd, they thrive off them but we know that so we'll try and keep them as quiet as possible.
"It's a great buzz playing in France. If we get out there and put our game on the field first we'll keep them quiet."
Dean has been a mainstay for Edinburgh over the last three seasons despite the club bringing in quality in his position; Mark Bennett last year and Matt Scott at the start of this campaign, but he is happy to wait for his chance.
"It's probably been like that every year I've been here," he said. "They've signed guys and I've managed to nose my way through at some point.
"That's just how rugby is. You've got to have strength in depth, people get injured. You just need to adapt and keep improving yourself.
"You can't get stuck in a rut of thinking 'I'm not going to be playing this year' when new guys come in, you just have to keep training hard and things will come your way if you play well."
And he's delighted to have seized his chance in these last few weeks, to be in with a real chance of making the quarter-finals in Europe at his first attempt on the competition.
"I'd certainly rather be doing this than playing in the Challenge Cup again," he said. "And it's great to be in a position of strength, actually going for something.
"This week is not just a game we're going to try to get experience playing in Toulon, we're going with a real purpose to put us in the best position for the following week against Montpellier."
The same sort of gameplan that stifled Glasgow in two games may be and excellent way to shut down Toulon as well, he thinks.
" Toulon are a team who are going to thrive off opportunities and broken play, similar to Glasgow," he continued."We have to try and limit that as much as possible but also identified opportunities elsewhere as well.
"You get people asking `why can't you guys score more tries, you need to add that to your game'. Well, I'd rather win and snuff the likes of Glasgow out of the game, frustrate them.
"It's the way we play, it's the way Cockers wants us to play. And at the moment it's working. I don't think we'll go off script too much this week."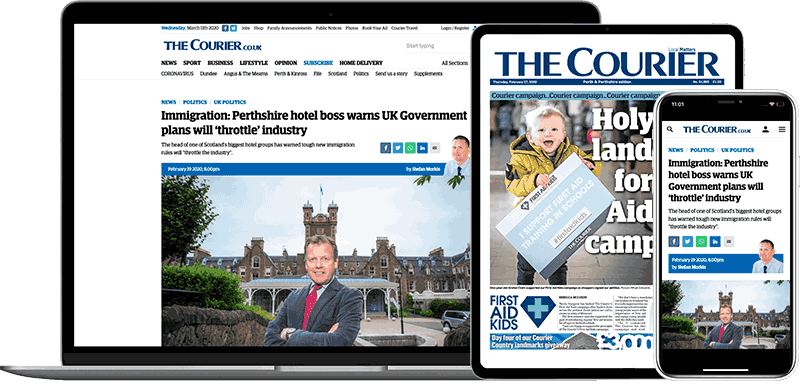 Help support quality local journalism … become a digital subscriber to The Courier
For as little as £5.99 a month you can access all of our content, including Premium articles.
Subscribe