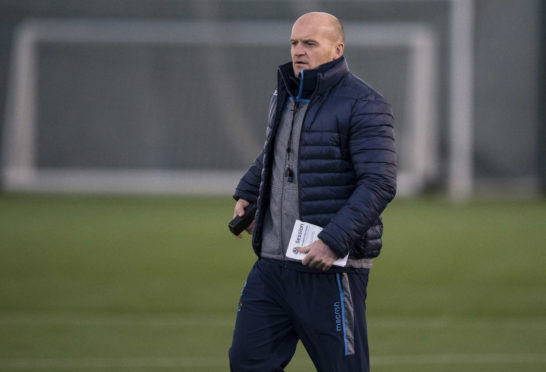 As omens about venues go, it wasn't exactly promising for those of us with long and bitter memories.
Gregor Townsend yesterday announced the Scotland team for the opening Guinness 6 Nations game against Italy in the pristine and squeaky new environs of a lecture room in the Edinburgh Business School at Heriot Watt University, just across the road from the Oriam sports complex which is the squad's training base.
It cast the mind back to the last time a Scotland 6 Nations team was announced in a University lecture hall or theatre – in 2005 at Stirling University, when Matt Williams used one to name the team to play Wales that year.
In the game that followed, Scotland were 46-3 down just eight minutes into the second half, quite possibly the nadir of our fortunes in the last 19 years of Six Nations struggles, although there's plenty of contenders for that honour to choose from.
But we're having better days now, surely? Two championships in a row with positive records of three wins, and even talk of winning the 6 Nations this year.
Scotland's team for the opening game underlines the real issues facing Townsend. Not all the 20 players he's missing from the squad named two weeks ago would have been contenders to play against Italy, nor all the six that were added yesterday.
But 26 injured, even from a widening base squad of international players developed over the last 18 months, is a potentially crippling deficiency for any nation, much less one of Scotland's limited resources.
For all the attributes of new caps Sam Johnson, Jake Kerr and Gary Graham, would any of them have got near the team – would Kerr and Graham have been near the squad – had everyone been available?
Johnson probably would have been, as he's been an excellent force for Glasgow in his three years of residency there. But Peter Horne would probably have been picked had he not suffered a knee injury that hasn't quite cleared yet.
Another injury, to Jonny Gray – he's been carrying a shoulder issue for a while and while it's been "managed" it's definitely affected his performance – means that Townsend was saved one tricky selection question.
Grant Gilchrist and Ben Toolis deserved to be picked on form, not least the way they dominated Gray and Glasgow in successive games over the Christmas period.
Picking the entire Edinburgh front five makes perfect sense. Form doesn't always translate entirely from club or even European rugby to the international game, but there seemed no reason to break up an effective unit, and Edinburgh's setpiece has been almost note perfect for two months. More of the same, boys.
The back row is by necessity much more a patch-up job, but Sam Skinner's long-term future may be at 6 anyway, and Jamie Ritchie is equally proficient on either flank.
Ryan Wilson has his vocal critics – and he had a particularly poor game with one dreadful missed tackle against this opposition in Rome last March – but Josh Strauss had his chance to claim the 8 jersey against South Africa last November and didn't take it.
In the backs, the hamstring injury to Sean Maitland allows Blair Kinghorn to be involved, and his physical attributes over Darcy Graham make it the right call. The young livewire will get his chance in time, but he needs to sharpen a few rough edges first.
It's definitely a good enough team to beat Italy with home advantage. Going forward, if this injury situation continues, it might not be quite as bad as 2005, but it's hard to imagine a squad this depleted contending for the championship.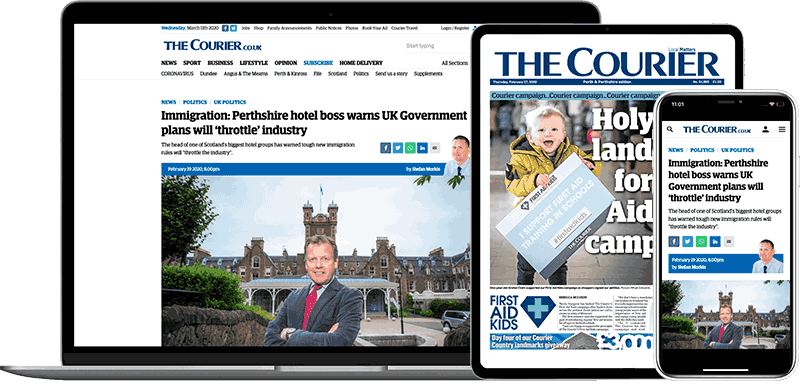 Help support quality local journalism … become a digital subscriber to The Courier
For as little as £5.99 a month you can access all of our content, including Premium articles.
Subscribe