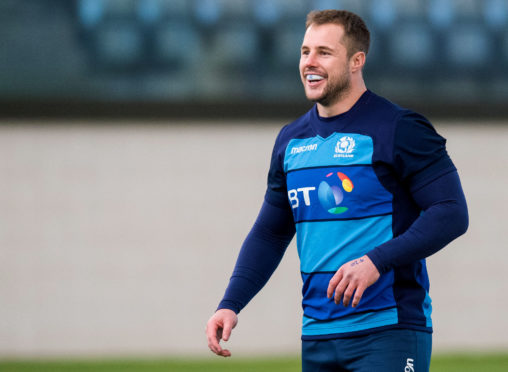 Wales may have "forgotten how to lose" in their current winning run but all Scotland's players need no reminding of beating the Welsh, says prop Allan Dell.
Warren Gatland's claim was perhaps more an indication of how many games his side has pulled out of the fire in recent months rather than an outright claim of invincibility, but in any case the majority of the Scots are well accustomed to victory over the Welsh personnel.
Only one of those has been in international jerseys – the corresponding fixture two years ago won 29-13 – but there's no sense that the Scots will be overawed, said Dell.
"Their confidence is very high – they haven't lost in 12 or 13 games, and Gatland's going about saying their team has forgotten how to lose and all that," he said.
"We've seen them lose, we've beaten them at club level. At international level we beat them here two years ago and in that game we were very disciplined and controlled on the defensive side of things and that allowed us to win.
"They are a good side, they've shown it. But there will be a problem if they take us lightly, especially with us having lost two games in a row, with the way we lost in France being so disappointing.
"If they come in thinking about the Grand Slam and thinking about how we played in France, and come in expecting it to be easy, then we can get a good run on them."
Scotland will respect the Welsh, but they're not over concerned with the way the visitors will play, more on how their own game plan will work.
"What they have been doing has been working for them, They are a very disciplined side, they kick well. I think they gave England just four lineouts so obviously they are not kicking out so much.
"We have analysed them, but the biggest thing is that we need to focus on ourselves and get our own gameplan right. In the last two games we haven't really done that.
"We're not worried about the prospect of them winning a Grand Slam or us trying to stop them doing that, we're just going to focus on ourselves and getting our game flowing again so we can get our confidence on the front foot again."
Scotland need to get forward momentum again, and that may be the introduction of some fresh faces to the starting team, agreed Dell.
"If guys do come in, then it's important that we get combinations so that guys get used to working with each other. but fresh faces are exciting because you've got young guys coming in who are on the fringes and ready to get their opportunity and they have that hunger.
We're excited to be back in action this week!

What are your Round Four predictions?#GuinnessSixNations
Fixtures & Results: https://t.co/ecxpnOmtvo pic.twitter.com/jrFtZJNNqk

— Guinness Six Nations (@SixNationsRugby) March 4, 2019
"You know how it is when young boys are chomping at the bit to get stuck in, that just makes the more experienced guys keen because they bring an energy.
"We just need to get everyone on the same page to get back on track. People are starting to wonder if the plan is too complicated or asking if we're good enough to play this way.
"We know how good we are. When we get things right, when we concentrate, we can play good rugby. It's just about backing that up.
"We've had good runs and blips before, and before you know it it's panic stations, but we're still confident. We know how we want to play, we just didn't do it last week."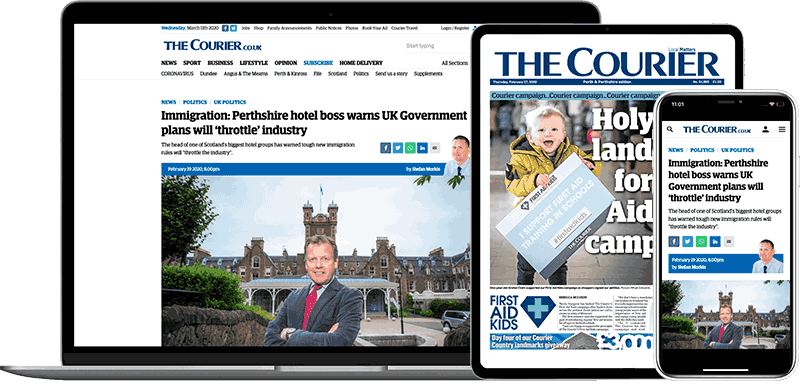 Help support quality local journalism … become a digital subscriber to The Courier
For as little as £5.99 a month you can access all of our content, including Premium articles.
Subscribe