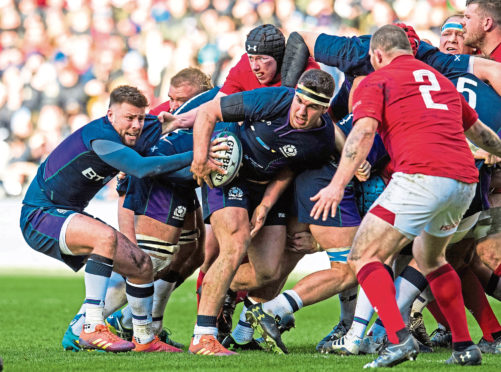 The 2019 Guinness 6 Nations, let's face it, has been dreadful.
The most memorable games have been Wales and England's arm-wrestle, which must have been excruciatingly dull for the casual TV viewer, and the France-Wales match, where drama came by utter ineptitude.
The rest have been epic mis-matches or dreary grappling contests seemingly designed at testing the very limits of the new concussion protocols.
Wales, the team one win away from a Grand Slam, have not scored a try bonus point in any of their games.
If we were Welsh we wouldn't care a fig, of course, but we're not and even the most daffodilled folks admit their team have pretty much reverted to dull old Warrenball this season.
But as we contemplate another "Super Saturday" this weekend we all recall the first four years ago – 27 tries over three games, culminating in a pure riot of a game between England and France. We got a real glimpse of what might be if teams were incentivised to play attacking rugby.
Later that year, the 6N teams were utterly humiliated at a World Cup in their own backyard, none of them reaching the last four.
The 6N didn't become Super Rugby overnight but the following seasons saw seen a rise in innovative attacking play from all teams, sustained right up until Ireland's Grand Slam last year.
Yet a return to rubbish, turgid rugby does not dull any interest. Stadia are still packed and someone thinks the 6N is still glossy enough to put in millions.
It's been revealed the 6N partners are contemplating a deal to sell a 30% stake in the championship to private equity firm CVC – the same group that now owns 27% of England's Guinness Premiership.
If the deal is realised, the unions could get a one-off windfall of £100m each – extraordinarily tempting for them all, with even the mighty RFU taking losses this year.
CVC might generate more profit as a championship partner – probably from the sale of TV rights (bye bye, terrestrial TV coverage) or through sponsorship – and then the 30% share being given up for the initial capital could even be offset.
Some seem to think that such a deal will kill World Rugby's Nations Championship proposals (CVC have been mentioned as a financial partner here too), as it will surely end any prospect of promotion and relegation.
It would also mean that the home unions will avoid any more damaging disputes with the English and French club owners, which seem inevitable under World Rugby's proposals.
As mentioned in detail in last week's Breakdown, in a perfect scenario the 6N, the game's biggest annual wealth generator, would subsidse the rest of the world game wherever it is played, kind of like the R&A does in golf.
But the economic reality is different. The unions in the North are cash-strapped, while the World Rugby plans are primarily driven by the financial needs of the SANZAR nations. But the reported cash incentive for every union in those proposals is estimated at £12m annually – not nearly as much as the 6N unions can get on their own.
It's an intriguing decision to be made. Scotland and Ireland are reportedly very cool on the World Rugby plans, which will be discussed in Dublin this week.
For those of us who are concerned with the spectacle of the sport rather than the finances, the CVC deal has obvious dangers; the Six Nations could get entrenched again in dull, over-physical rugby.
But there's surely no reason for that to happen other than by preference. Club and European rugby is more entertaining than ever in 2019 – even in France – and it seems the 6N has gone against the grain this year.
It's a choice. And there's no reason why even a ring-fenced 6N couldn't be good to watch, if there's a will.
Stats are fine, if not contrived
All sports are being statistically dissected these days, and rugby is no different. Except, lack of context and over selection in the bid to be clever continues to make many some rugby stats utterly redundant.
One group promoting themselves as stat-experts on Twitter made the point about Scotland's choice to kick to the corner against Wales, claiming that Scotland had scored a maul try once in 104 attempts over four years.
Wow, was the first thought. But the second was, hold on, didn't Stuart McInally score from a driven maul against Wales in November? And also against Argentina in the summer? And against Australia in 2016? And didn't George Turner score a hat-trick of tries at the back of mauls against Canada in June?
We were just referring to the 6 Nations, said this group, when this was pointed out. Okay, would any serious statistician really ignore games against New Zealand or South Africa or Australia when coming to a conclusion about international rugby trends?
And anyway, what IS a "maul try"? Not every maul in the 22 is designed for a pushover; sometimes it's to force a penalty, or to tie in defenders to launch an attack further out wide.
As Scotland used one maul for their try by Darcy Graham on Saturday, for example. Spare us these contrived stats.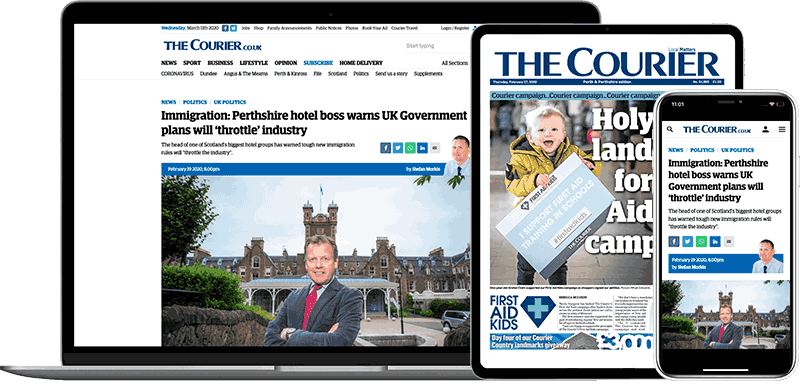 Help support quality local journalism … become a digital subscriber to The Courier
For as little as £5.99 a month you can access all of our content, including Premium articles.
Subscribe