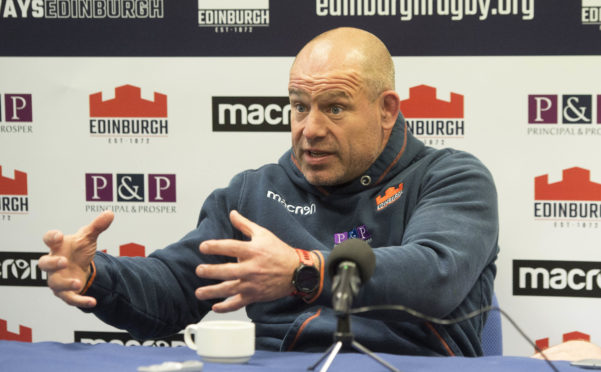 Edinburgh won't change the style that has brought them success even if they need to score four tries and beat Glasgow in the final 1872 Cup match at Scotstoun on Saturday.
For the second season in a row, the scheduling – and the fact that Premier Sports like the Scottish derby as their finale – will mean Edinburgh will know what they have to do to either make the playoffs or win a last gasp qualification for the Heineken Champions' Cup, probably just as they finish their warm-up for the game.
Last year Richard Cockerill's side knew that Ulster hadn't got what they needed and that they didn't need to beat the Warriors at Murrayfield – they did it anyway – but that won't be the scenario this year. Edinburgh will need to win to get either of their prizes, probably with a try bonus points in addition.
"It could be an interesting day, but we'll know what we need to do by the time we get there, and qualification for Europe is still in our own hands," said Cockerill.
"Anything other than that (the play-offs) is pure bonus. But Zebre might beat Benetton, and then it would be game on. If not, we've got to match what Scarlets do against Dragons, and if they getg a bonus point we've got to get a winning bonus point at Scotstoun."
That won't be easy if required, but there wouldn't be a question of throwing the ball about even if four tries is what they need, continued the head coach.
"To beat Glasgow you've got to be very accurate at what you do," he said. "They're a good side, they're a team that plays very much off confidence and they're a confident side at the moment.
"If we need to score four tries and win with a bonus point I still don't think it's the place to go to sling the ball from side to side and make it a jamboree, because that will suit them a lot more that it will suit us.
"So, we've just got to play how we play, do what we do, and do it really well. It means you may have to play slightly differently with your tactics – around the decisions you make at certain moments – but we will be going there to win."
Cockerill remains slightly puzzled Edinburgh have been handed this advantage of laying last for a second successive season, but he's not about to give it up.
" We had an unfair advantage last year, we knew what was happening before we played Glasgow," he said. "Every other competition I have been involved in, you play the last games at the same time.
"We will know exactly what Benetton have done and haven't done, and we'll know exactly what Scarlets and Dragons have done. It does give us an unfair advantage because we'll know exactly what we need to do – whether that adds to the pressure that we can or can't cope with, we'll see.
"It would have been better if we were playing Zebre and not Glasgow, but that's life. Because of the conference system we have to play them three times, and other teams don't have to do that.
"But we've got nobody to blame but ourselves to take responsibility for how this season finishes – so, we'll get exactly what we deserve in the end. It won't be (the last loss to) Ulster that matters,  it'll be losing to the Kings and being 17-0 up against Cardiff and losing at home, you can't do that."
But it would be hugely important for the continuing development of the team to play in the Champions Cup again next year, he added.
"The play-offs are out of our hands but if you are a betting man you would be betting that we we're not going to be in the top three," he conceded.
"European qualification is important because you want to be in that company to keep developing your side. That means that we've got to win at the weekend then go away to a Cardiff or an Ospreys to earn the right to be in the Champions Cup again.
"There's good sides in the Challenge Cup too, you wouldn't say Clermont are a poor team. But we want to qualify by right to be playing in the top tier. We want more guys in the Test squad and it's important that the guys underneath get stronger.
"Those lads who go away and come back have to get used to playing Test matches and then relishing the challenge of club rugby and not see it as a moment to take a breather."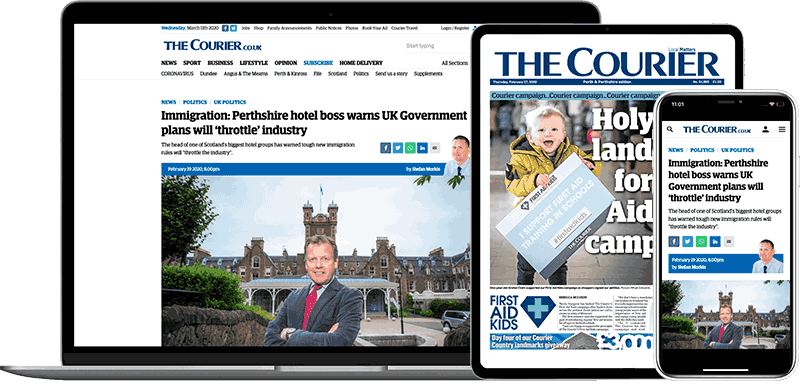 Help support quality local journalism … become a digital subscriber to The Courier
For as little as £5.99 a month you can access all of our content, including Premium articles.
Subscribe