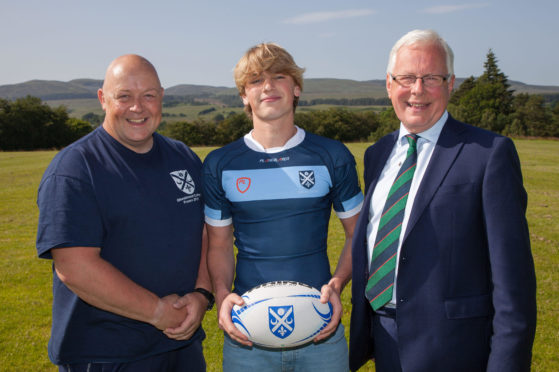 Glenalmond College have agreed a three-year partnership with London Scottish which will see the Perthshire school host the famous rugby club for training and benefit from year-round input to their rugby programme.
The independent school will become the official "School Partner" of London Scottish, the club that has fielded more Scotland international players than any other since they were founded in 1878.
Glenalmond itself has a rich tradition in rugby with former Scotland captains David Leslie, Rob Wainwright and 1990 Grand Slam captain David Sole all former College old boys. The senior school team reached the Scottish School's Cup Final just two seasons ago.
The first element of what the partners call "an ambitious programme of activity" will take place in the next few weeks with the 40-strong professional squad of the Championship club taking up residence at the school for a three-day training camp in advance of a friendly against Edinburgh.
Hugh Ouston, Warden of Glenalmond said: "The partnership offers exciting potential for the school to develop further its London links, as well as being an excellent fit with Glenalmond's long heritage of high-level rugby playing.
"We are delighted to announce this partnership. As well as building on our long-established links with the sport of rugby, Glenalmond College and London Scottish also share a great many values – such as the drive for constant improvement and fair play.
"We look forward to welcoming players, coaches and officials to Glenalmond in the months ahead and, in particular, to offering our pupils the opportunity to be inspired by male and female players at the top of their sport in this prestigious club."
The intention, he added, is also to "involve pupils from other local schools in training sessions in the coming months, to ensure the wider Perthshire community also benefits from the pioneering partnership."
Carson Russell, Commercial Director of London Scottish FC, said the Club had been extremely impressed with the sporting and other facilities at Glenalmond College along with the passion and pride shared by staff and pupils at the Perthshire school.
"This is a really special new partnership with a very special Scottish independent school," he said. "Along with other London Scottish officials, I was hugely impressed with the school during our sponsorship discussions.
"Glenalmond College truly represents the very best of education with the added bonus of being set in one of the most beautiful parts of Scotland, if not the world.
"It was the culture of the school and its pupils which really swung our decision to partner with Glenalmond. Their resilience and humility resonate strongly with our culture at London Scottish and we're really looking forward to bringing the team to Perthshire this summer."
The agreement will see Glenalmond pupils benefit from professional training sessions with top London Scottish coaches. The school, which welcomes both day pupils and boarders, currently has 350 pupils aged 12 – 18, with an even split of girls and boys.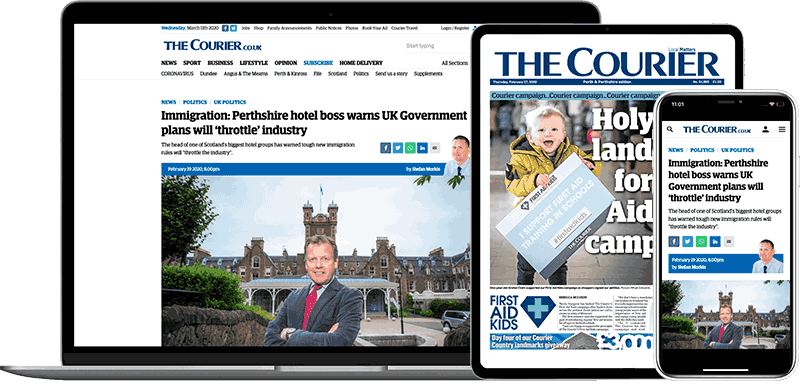 Help support quality local journalism … become a digital subscriber to The Courier
For as little as £5.99 a month you can access all of our content, including Premium articles.
Subscribe