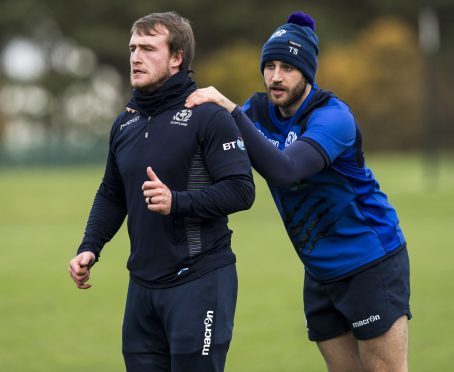 Tommy Seymour is five tries away from equalling Scotland's all-time try scoring record and he admits he's thinking about it as he gets closer – but only if he can win the bigger competition for places.
Seymour has 19 tries in his 50 appearances, five away from the record held by the legendary Ian "Flying Scotsman" Smith and 1990 Grand Slam hero Tony Stanger, and there are a potential eight games – at least – before the end of 2019 with Rugby World Cup games and warm-ups.
Seymour figures to feature in at least a few of those, and he admits that the all-time record – he is currently tied on 19 with Stuart Hogg – has come into his thoughts.
"I'm not going to sit here and say I've never thought about it, that's it's never been a target for me," he said as Scotland regathered for their second block of pre-World Cup training camp after a three week break.
"I wouldn't say I focus on it either, but it'd be really nice to have. Of course, it's something you could only have dreamed of doing and to even have that mentioned as being in my capability is awesome, so I'd love to push for it.
"But for me right now, the focus really has to be in putting in training performances that put me in the right spot with the coaches, getting selected for warm-up games.
"Hopefully I pass that, but the competition as everyone knows is incredibly fierce in the back three. We're pushing each other really well and luckily there's a great collective mindset to do that."
The Scots got some time "to get rugby out of the head for a bit" but the work ramps up now, with the first warm-up game against France in Nice just a few weeks away.
"The first block was very tough, conditioning based," said Seymour. "You're not going to lose everything you've done in three weeks, but I went in and did a couple of sessions with the Glasgow boys just to see a few faces.
"Focus is shifting in this block for three weeks into the structures and game preparation. The tension as such really isn't there yet, it's just a positive mood in the camp. As we progress and the warm-up games fast approach, the intensity will increase."
For himself, Seymour is just glad he got a run of games for Glasgow after a rib injury knocked him out of the 6 Nations, and he admits to feeling "the best I've felt" for some time.
"I'm really happy with the end of the season, with Glasgow we put in a lot of good performances towards that latter third after the 6 Nations, and I was really happy to be a part of that," he continued.
"I felt really good, the best I've felt I think. I would never have chosen to get that injury as I did, with the rib, but that obviously gave me time and the opportunity to get other few niggles and other bits and pieces fixed with my body.
"It was great and to be back in and ready to go after a four week block of nothing really was probably good for me for the end of the season."
He teamed up well with quad newcomer Kyle Steyn during that spell, and is full of praise for the latecomer, even though he's been included as a potential wing rather than the outside centre he played for the Warriors.
"That last third I was playing alongside Kyle although he was in a different position, but he played really well for us during the 6 Nations when he was first brought in by Dave," said Seymour.
"Obviously having played with him I know what he brings, he's really talented, very calm on the field, which I like, he's got a good head and doesn't get flustered.
"He brings a lot to the team in defence and attack in terms of physicality and his reading of the game and with sevens experience he's got an engine to match.
"He's done what I thought he'd do, trained really well, always asking questions to get equipped with the new information. He's acquitted himself well, and a great guy to have around the place."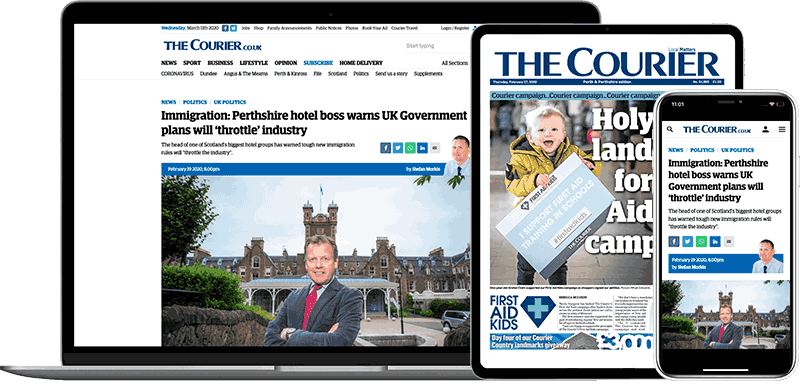 Help support quality local journalism … become a digital subscriber to The Courier
For as little as £5.99 a month you can access all of our content, including Premium articles.
Subscribe