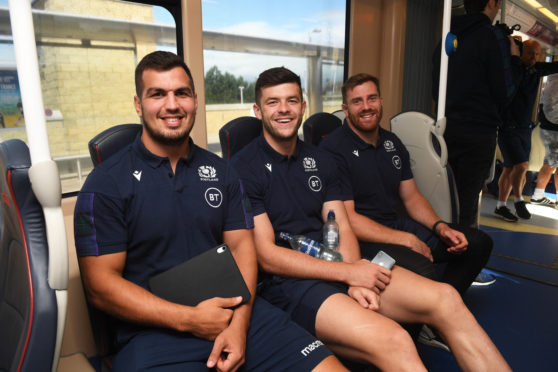 Stuart McInally figures he's had the most challenging experience as Scotland captain already, so skippering the side at the Rugby World Cup in Japan can't be that bad.
The Edinburgh hooker retains the job ahead of the returning John Barclay for tonight's first game in the Japan campaign, although it's a warm-up test against France in Nice, the first of four before they finally get the plane.
It suggests McInally is in the pole position to keep the captain's job ahead of a number of candidates, but the converted back rower thinks it's a cumulative effort anyway.
"John and I get on very well, and it's great having him on the pitch because he was the captain in my first involvement with Scotland, and you learn so much from him," he said.
"Throughout training he steps up and talks so well on defence that I donlt have to worry about covering everything. We've got Hoggy (Stuart Hogg), Gilko (Grant Gilchrist) this week and Greig (Laidlaw) as well, everyone's happy to lead and contribute."
A perfect example was the crisis McInally faced in the team's last outing, trying to rally the troops from five tries down in the first half at Twickenham during the epic Calcutta Cup match back in March.
"It was certainly the biggest challenge I have had as a leader," he said. "Being under your sticks five times away from home doesn't happen often in an international but it happened in that first half.
"I remember, it was fairly calm, we were saying the right things but the frustrating thing was that it was not leading to better actions. England seemed to be playing so well and there seemed to be no stopping them. It was just one-way traffic till half time.
"It was all a bit of a blur. But Greig Laidlaw spoke really well at half time about our kick chase, that is one thing sorted out and it seemed to help a lot."
McInally also rallied the team with his own chargedown of Owen Farrell and 60 metre dash for the try that started the big comeback.
"We had a goal in that game to get forward on Farrell," he recalled. "I found myself in front of him and tried to get forward. I was too close to him for him to kick, I don't know why he did, but I got the charge down and was just trying to run as far as I could before I got tackled.
"I was only sure I was going to score when I was about a metre away! We have learned a lot as a leadership group from that and have discussed things we would do if it happened again. It has been a good learning for us."
Captaining the squad into the World Cup would be a "huge honour" but McInally insists he isn't even thinking about that, considering what happened to him prior to the 2015 tournament.
"I was named to go, and then I got a bad neck injury and was out for four months," he said. "I literally got the news from James (Dr James Robson, the team doctor) about the scan between the leaving dinner and the day we left.
"That was tough. I had gone through everything in the month before, training so hard and then getting my first cap against Italy, I'd just started a game, then named in the squad, and after all that being told I was out for four months, it was pretty upsetting.
"But I feel I am a totally different player now. Looking back, I'd only got two caps going into that World Cup if I'd gone, and now I've played a lot more.
"I feel way more comfortable in the No 2 role and I'm better placed to play in a World Cup than I would have been four years ago."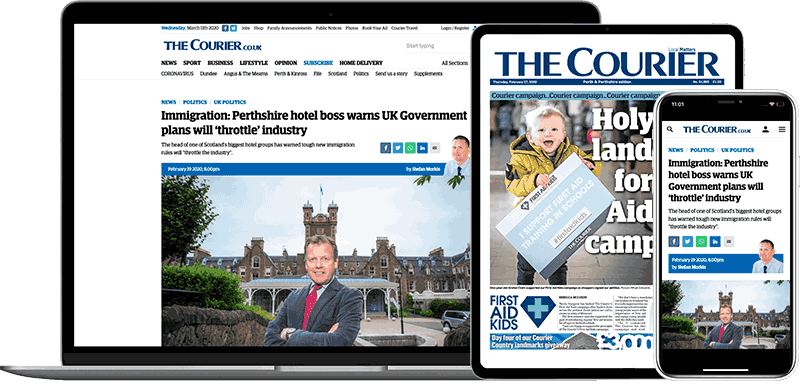 Help support quality local journalism … become a digital subscriber to The Courier
For as little as £5.99 a month you can access all of our content, including Premium articles.
Subscribe