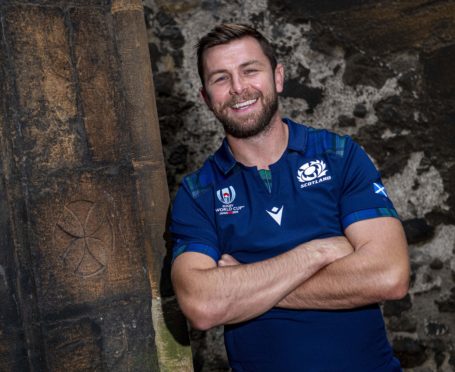 Scotland's can't let the standards dip even a notch in the return fixture against Georgia tonight even with the World Cup plane warming up on the runway, stressed head coach Gregor Townsend.
The head coach has picked a strong side with many anticipated first-choice players likely to play in the opening pool game against Ireland in Yokohama on September 22 in the last of four warm-up games, with the flight to Japan looming on Monday morning.
But Townsend expects a backlash from the Georgians after last week's 44-10 defeat in Tbilisi and warned that they will be gunning for a shock result.
"What I said to the players is that they can't take this game lightly," said Townsend. "We put a lot of hard work into last week's performance, analysed the opposition and focused on what we needed to do to win away from home. It's not going to come out again if we're complacent in any way.
"Less than two years ago Georgia played Wales in Cardiff and lost by just seven points, and the last five minutes of that game they were on the Welsh line. Georgia will do all they can to produce a historic result, and they have the players and the power to beat any team in the world."
But the fact that the departure for Nagasaki, where the Scots will spend the first week acclimatising before the tournament, is so imminent, has to play on some minds. Little niggles throughout the warm-up games mean that some players simply have to get some more game time before they head out.
"For some it's to get that one game under their belts, to realise if they did start against Ireland it's not their first game of the season," continued Townsend. "It's great that we have got Jonny Gray back. We had Tommy Seymour and Blade Thomson who missed last week, and Duncan Taylor hasn't been available the last two weekends.
"So that's a bonus – it means these players get to play before we get into two weeks' preparation out in Japan."
One player who won't have a game until they get to the Far East is Fraser Brown, although the experienced hooker has been training full for two weeks.
"We have the ten-day preparation camp again in Japan, getting over jet-lag and acclimatise with the weather, but we'll be training pretty hard come next weekend. Then we'll get into Test week and the intensity of training we have in Test week varies, and we'll see where Fraser is.
"George (Turner) has an opportunity tomorrow night from the start to say `right, I'm going to be involved in that 23 because I'm playing well, and Fraser hasn't had a game'. But with Fraser, we've seen this year for Glasgow he's come back from a period out injured and he's right at the level again right away.
"He's an experienced player too, and he's someone who, if he gets through next week's training, will be in a strong position to be in that 23."
Ryan Wilson, meanwhile, will skipper his country for the first time from the start, although he takes a leadership role on the field and especially off it.
"He was actually saying his farewells to everyone the Tuesday night before the Georgia game, we had one-to-one meetings and he asking `anything else for me?'," said Townsend.
"We could hear him outside the meeting room saying `this might be me guys, that's me, I just want to say, bye now'!
"You appreciate Ryan when he's here and when he's not you realise what he brings to the group. He has intelligence and talks really well about rugby aspects, where he's one of our tactical leaders.
"Outside of the rugby arena, he's excellent to keep the energy and the mood a positive one. To have someone in the group who thinks about rugby but also the harmony of the group is important.
"All those things are great but you've got to play well to get yourself into the 31 and he did that against France.
"I'm looking forward to him being captain. He's one of our leaders even when he's not captain or vice-captain, he's someone who will put 100 per cent into this game tomorrow night and he'll lead by example."
Wilson, meanwhile, didn't expect the honour.
"I said to Gregor when he told me, 'bloody hell, you've not made a mistake have you?'" said the 39-times capped back rower.
"The captaincy is a massive thing for me. It's a step up from club level, a real honour and not many people get to do it. I'm chuffed to bits."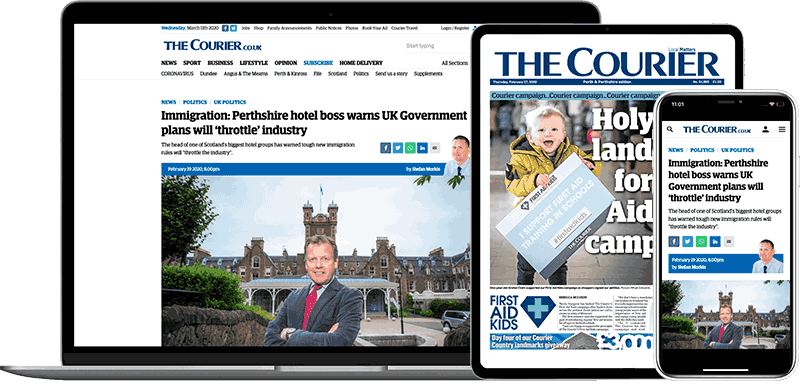 Help support quality local journalism … become a digital subscriber to The Courier
For as little as £5.99 a month you can access all of our content, including Premium articles.
Subscribe