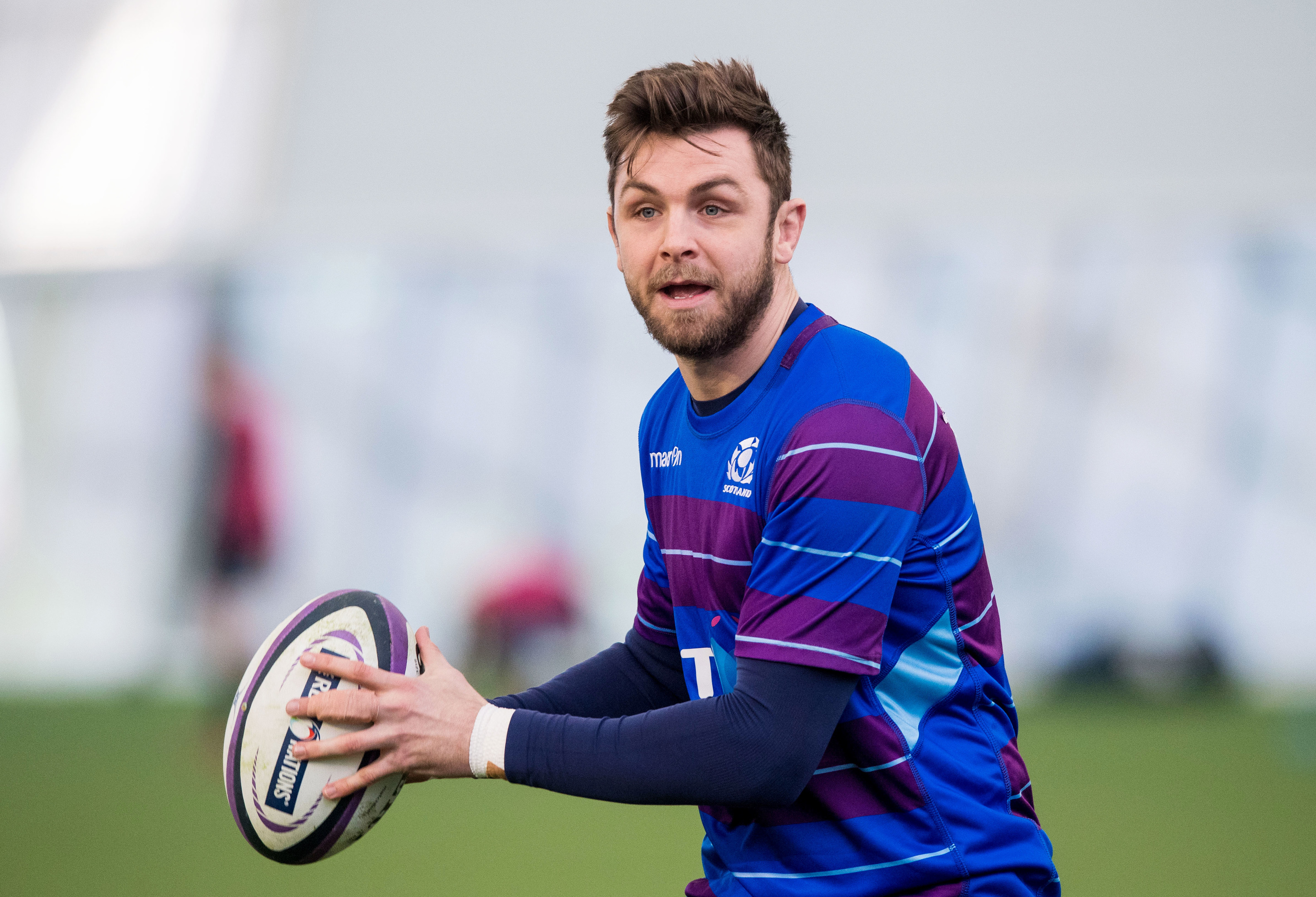 What was Scotland's best performance under Gregor Townsend? There's been a few good ones, the current coach holds the best record of any national coach since professionalism, with 15 wins and a 57.4% success rate.
But I think most would agree that the game where everything went right for Scotland was the 2018 Calcutta Cup match at Murrayfield, and it's interesting that Townsend has gone back to the heart of that team for the most important match of his tenure so far, the World Cup opener against Ireland on Sunday.
Peter Horne and Huw Jones were at centre. But they're the only ones missing from Sunday's team (Gordon Reid and Simon Berghan, the starting props that day, are both on the bench)
The entire second row, back row, halfbacks and back three are the same as in that exhilarating 25-13 win. For all that Townsend uncovered depth during the various injury travails of the last 18 months, he's gone back to his reliables in most part for this big game.
The two new centres are Sam Johnson, who has nailed down inside centre, and Duncan Taylor, who but for injury would have played a lot more – maybe even all the time – in Townsend's charge.
It's also interesting to note that they are the same two centres that started the last match against Georgia; Townsend hasn't repeated a centre pairing since the first two games of the 6 Nations.
Some might feel hard done by and there will be a furious reaction in some quarters that Tommy Seymour has been preferred to Darcy Graham.
But Seymour is a better defensive player than the diminutive Edinburgh wing, especially in the air. Darcy will get the chance to fill his boots against Russia and Japan.
In all, it's a stronger team to that which lost to Ireland at Murrayfield in February – John Barclay and Hamish Watson did not play in that game as well as Taylor. Are Ireland, with their injuries and the perception of decline in some of their veterans, as good as they were that day?
The Crossing
The modern symbol of Tokyo is not the somewhat garish red and white Tower – a poor attempt at matching the Eiffel in Paris – or the gardens and Shinto shrines anymore, it's the mass of humanity that is Shibuya Crossing.
Shibuya the district is a bit like New York's Times Square and London's Soho, and the striped walkways across the main square – seemingly coming from and to all directions – are the busiest pedestrian crossing in the world.
They reckon more than 2500 are walking across Shibuya every time the lights change, pouring out of the railway station and from the shopping malls right next to it, but it feels much more than that.  Three huge screens loom over the square, and the place is a blizzard of colour and movement as people dodge a path through the crowd.
The big screens were showing adverts and music videos when we went on Thursday night, but there was a Rugby World Cup presence – "ALL BLACKS" in huge array on one screen, just if we were in any doubt to which team are the holders and favourites here.
The sheer scale of Tokyo is a bit mind-bending. Even on the train up to Shibuya we passed through Gotunda Station, an intersection of two subway lines that is fairly typical of the city's amazing transport system at about 6 pm.
Coming down the stairs to the platform we were greeted with a veritable sea of countless numbers of people, coming your way at pace, waiting for the next train, or dragging you along in their direction.
But once you are on any train, no matter how packed, there's complete silence. Talking on the train is apparently frowned upon, and although I have seen one elderly gentleman with a newspaper, literally everyone else, without exception, seems to have their eyes trained on their mobile phone screen.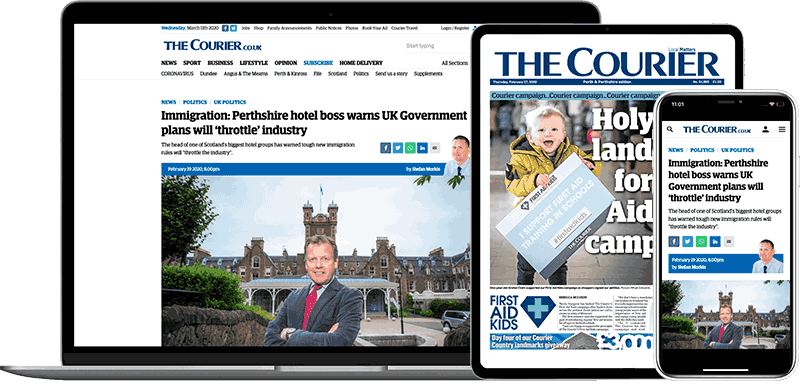 Help support quality local journalism … become a digital subscriber to The Courier
For as little as £5.99 a month you can access all of our content, including Premium articles.
Subscribe