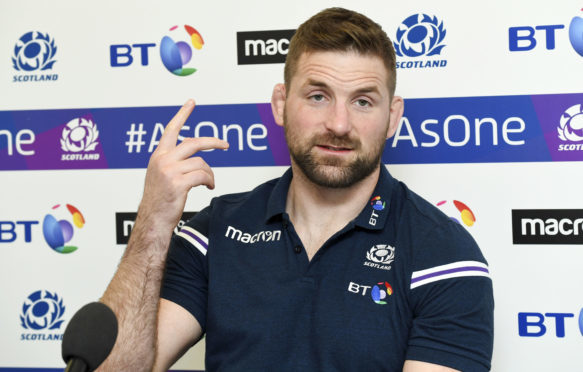 John Barclay is happy to back at the World Cup and part of a back row trio that is "an area of strength" for Scotland.
The former captain missed an entire year of international rugby with injury and knew during that time that others "would definitely take that chance", but he's back for the World Cup pretty much at his best and linking up with two of his best friends in the squad.
"I know we didn't finish so well in the 6 Nations but the back row is an area of strength to us," he said. "Some of the guys who have been left behind obviously could have been playing, and Jamie (Ritchie) picked up a bit of an injury.
"It was on my mind when I wasn't fit, some of these guys, you give them a chance and they'll definitely take it. In that respect I'm delighted to be here and part of it, because what happened in 2015 had been on my mind a little bit."
During his absence, he believes that Hamish Watson "has stepped up to the next level" and his current room mate and colleague Ryan Wilson brings necessarily "simple rugby skills" to the team.
"We've played together these last few years when I've been fit," he said. "Hamish has really come on to his game last season, he's taken it to another level for me. He's very abrasive with the ball, you see how he runs with it and you don't think he's going to be able to do what he does.
"He's just over 100 kilos or something but he can through people like nobody else I've seen at that weight. He's also very strong over the ball."
Wilson clearly strains Barclay's patience with his manic energy, but although rooming with the Glasgow man "will make for a long six weeks" he recognises his importance.
"I think rugby's a simple game, and the simple things are undervalued, that physicality, and being abrasive," continued Barclay. "Teams and individuals are so well conditioned now, you get a lot of positions are profiled into certain players.
"I love that side of the game Ryan brings, but it sometimes gets noticed ahead of his rugby brain. He's very good in lineouts, good ball carrier and a skilful player.
"He's probably happy with his reputation to be honest! He's not the biggest No 8 and Hamish isn't the biggest either. Maybe there's a bit of an obsession with big, heavy guys. I'd rather have someone who is a bit lighter and can give you the full 80 minutes."
Barclay knows Ireland well, and doesn't expect anything too different from them,
"The way they play the game there's more contacts around that area for the forwards. I don't think it's necessarily more physical, it's just that there's more of it for us to deal with it.
"Normally when we play them the tackle stats for the forwards are in the high 20s, which is pretty full on, but that's the way they play the game.
"We play them enough in the league and in Europe and with Scotland so you know to an extent what's coming, lots of route one plays, intricacies around that. We know their traits pretty well."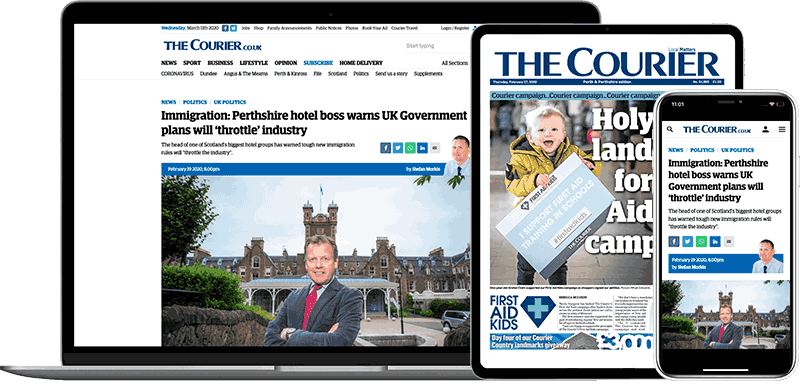 Help support quality local journalism … become a digital subscriber to The Courier
For as little as £5.99 a month you can access all of our content, including Premium articles.
Subscribe