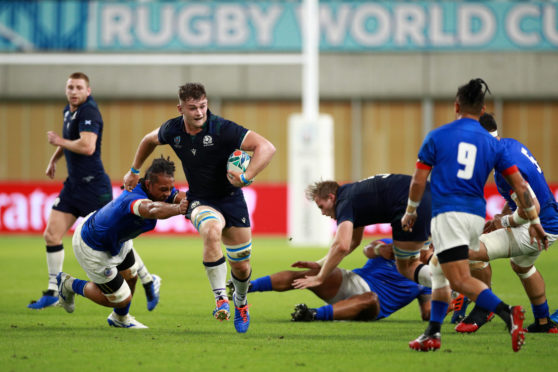 Scotland can expect to come off against Russia to waiting ice-baths, "recovery skins", supplements and every form of science to help them recover for Japan four days later.
Magnus Bradbury isn't looking forward to all that, but regardless of the short turnaround, the Scotland expect still expect to deliver, and as one of the back row where there are only five players – unless Fraser Brown does some openside duty – someone is going to have to do double-duty.
"We've not talked about it positionally yet, all the talk and the focus has been on Russia," said the back rower, who was outstanding in the win over Samoa.
"But yes, regardless of how long the turnaround is, you still have to perform. That's why we're professional sports people.
"If we have excuses like that to why we're not performing then where are we? We'll play hard this week, recover as well as we can and then go out there a put in another big shift."
For himself, if the call comes he feels ready to do it, even after "a really tough shift" against Samoa.
"I wasn't feeling so good the day after!" he laughed. "It was a hard game but it was good to get some minutes under my belt after playing just 20 minutes or so against Georgia and not playing before that because of injury.
"It was a hard game, I'm sure you saw that and those were hot, hot conditions but I feel better for it.
"But I feel like I would be ready to go. I don't know what selection is yet, but whether you're starting or off the bench in that last game you'll be looking to recovery well, depending on how many minutes you play.
"Ice baths play a part in it, we have our recovery skins the food at the hotel is great, we get our supplements as well and we keep topping it up, top up the immune system and stuff like that. It's all there for us and we need to make the most of it while we can."
Shutting out the noise about the Japan game hasn't been easy, he conceded, but the bottom line is that if they don't care of Russia, then the Japan game is irrelevant.
"We're preparing for a test match this week and Japan's after that," continued Bradbury. "We're taking this game one step at a time as we do every test match and we go out there to win, obviously Japan is in the back of everyone's head but right now, Russia's the priority.
"Looking at Russia we know they are a good team. If we go out there and are complacent they can do a number on us. So it's about us going out there no matter who we are playing, putting the best game out there that we can.
"We have had a couple of days off so we're freshened up and now all our focus is going out there and playing well against Russia. That Japan's game still a must win, but we won't qualify in the end if we lose this game."
And for Bradbury, every game is a big one when he wears a Scotland shirt, no matter the circumstances.
"Really, it's just another test match," he said. "They're always big games regardless of who you're playing, whether it's a qualification game or not.
"We're playing for Scotland at the end of the day so we don't need any more motivation than that.
Representing your country is more than enough that's more than enough excitement for me."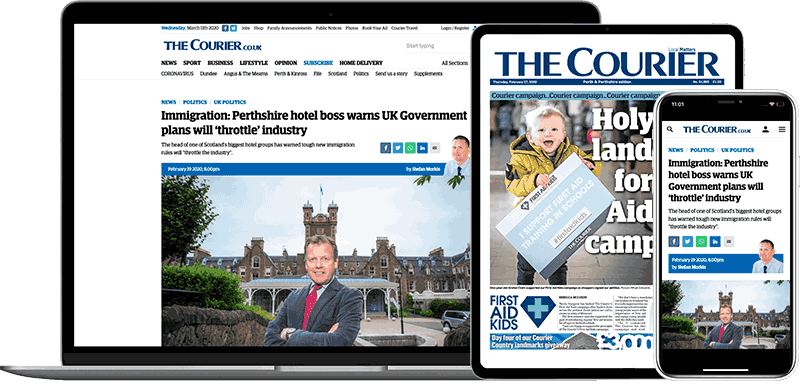 Help support quality local journalism … become a digital subscriber to The Courier
For as little as £5.99 a month you can access all of our content, including Premium articles.
Subscribe