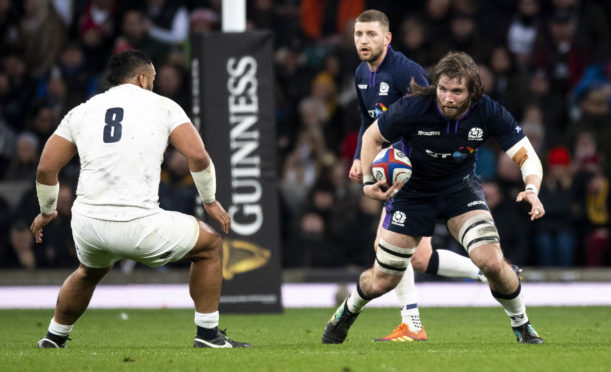 Ben Toolis is frustrated that he's been on the sidelines so far in this World Cup and is prepared to take that out on the Russians when he meets them in Shizuoka next week.
The Australian-born Edinburgh lock played in four of the five Six Nations games in the spring and three of the warm-up matches, and seemed to have a good shot at being a starter but hasn't even feature don the bench in the two games so far.
"If I am being honest, it's been really frustrating," he admitted. "The last couple of years my main goal has been to get to a World Cup.
"You put in the hard work, you play consistently well, but there is a lot of competition in the second row, that's sport at the end of the day and boys are going to miss out.
"So you have to be a good team mate at the point and make sure everyone else has prepared well. It's tough, but you have to try and help the team get a result and that's what I have been trying to do."
But Toolis doesn't feel his standards have dropped over the summer and he started ahead of Jonny Gray for the Calcutta Cup game.
"I don't think my performance levels have dropped to be honest with you. I feel like I have played consistently well. I can be very hard on myself when I know I have not been performing.
"I have had stages in my career where I haven't been playing well and you have to be honest with yourself, but this time I don't feel as though I have had a dip in form."
He does accept that it's a coach's call and that he has no control of it, but it doesn't make the frustration any easier to handle.
"I have been playing well, Gregor just wanted something different off the bench, and Grant Gilchrist and Jonny Gray have been playing really well.
"You do get feedback from the coaches. But it's not been with anything I have done wrong, they have just been rewarding other boys.
"I haven't been disappointed with what I have been doing, I have been doing the same for the last couple of years, I feel as though I am on top of my game and I need to make sure I'm not too hard on myself for something I haven't done wrong."
Toolis' only option is to take advantage of his likely chance against Russia and to make such an impact that the coaches have to recognise him.
"You need to take the opportunity and that is the way it is," he said. "You see it all over the world, players maybe have missed out and come straight back in and had a great game.
"You see boys getting man of the match awards and stuff, and you need to use that as fuel and a positive thing and put out a good performance.
"I try to stay as positive as i can and know that things can change really quickly. If you are negative the whole time you would not be ready to go straight back in there. You just have to stay as positive as you can and keep doing what you are doing."
The ultimate aim is winning both games, no matter who plays.
"It started with wanting to be in the World Cup squad and that was the goal and keeping playing," he said. "I have to do all I can for myself and the team to make sure that everyone is performing and put them in the best position to win.
"We are 31, we are all a team. If you play an additional game anybody can still play a role."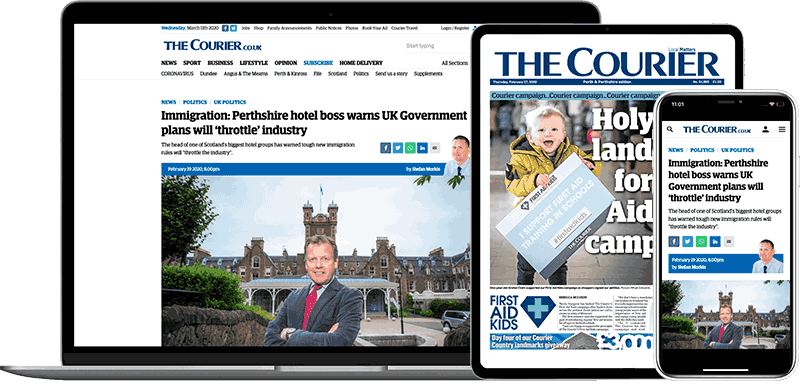 Help support quality local journalism … become a digital subscriber to The Courier
For as little as £5.99 a month you can access all of our content, including Premium articles.
Subscribe