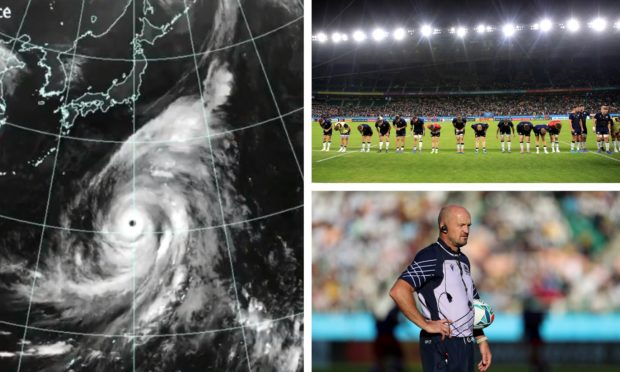 World Rugby are scandalously putting Scotland and their fans in harm's way.
The last typhoon to hit Japan, a week and a half before the tournament began, was named Faxai and caused an estimated $7 billion of damage. A million people lost power for days. Hagibis, due to hit Tokyo and Yokohama on Saturday, is two and a half times the size of Faxai.
The World Cup organisers have known Hagibis was coming for more than a week, and they've known roughly where the landfall was going to be for at least 48 hours before they made their statement at midday Tokyo time yesterday.
That's surely more than enough time to organise a switch to an alternative venue out of the path of the typhoon. But World Rugby still haven't even called the game off.
They say the last possible time they'll do that is six hours before kick-off on Sunday – 1.45pm local time. But of course Scotland's team, staff and officials and all their fans in Japan will all be heading up to Yokohama on Friday to be in place for the weekend – it has to be Friday because all the trains are getting cancelled on Saturday.
The advice? It seems to be, pretty much, hunker down in your hotel or rental accommodation all day Saturday with plenty of food and water and wait out the storm. Seriously?
The typhoon is expected to lose some force on its final path to the coastline but it is still likely to be severe. Enough to cancel the England-France and New Zealand-Italy games, so why is Japan-Scotland still scheduled for 24 hours later?
The England camp didn't even wait until cancellation of their game was confirmed at the midday press conference; they were out of the city and flying south out of the typhoon's path by mid-morning.
In the case of the Japan-Scotland game, World Rugby's contingency plan, when all is said and done, appears to be "let's hope for the best, and if that doesn't work, cancel the game at the very last moment".
The integrity of the tournament has already been ruined by cancelling matches, but now they're playing with people's safety.
Holding this tournament in Japan's typhoon season – May to October – was always risky. The football World Cup of 2002 passed off without disruption in the same window, but the frequency of storms has increased in the interim and Hagibis is the 19th tropical storm in this season alone.
Japan has done a wonderful job with organisation on the ground – the access and egress from every game has been seamless, there's an army of smiling English-speaking volunteers everywhere, even at the ticket booths when you get to the railway stations.
However, flexibility and spontaneity is not their strongest suit. Faced with typhoons, they simply cancel everything and batten down the hatches, and this is largely what's happened in this tournament.
Perhaps there really is no alternative to cancellations at this stage; it's hugely regrettable and devalues the tournament, but that's at least a halfway reasonable stance.
Yet it seems utterly unfeasible that Sunday's game in Yokohama will be played there and rather than leaving it in limbo for another 48 hours, today it should have been relocated elsewhere or called off altogether.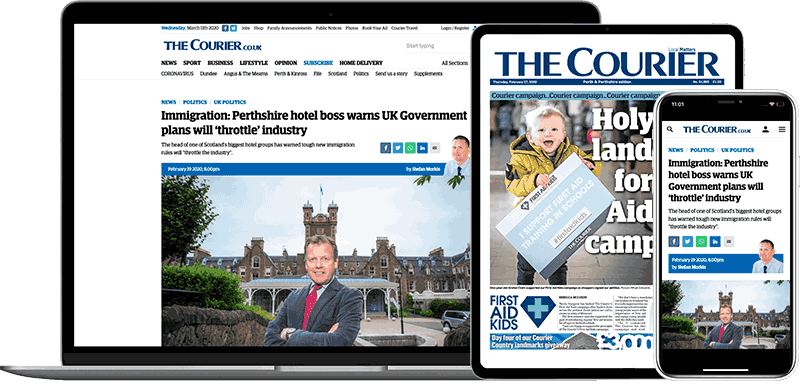 Help support quality local journalism … become a digital subscriber to The Courier
For as little as £5.99 a month you can access all of our content, including Premium articles.
Subscribe