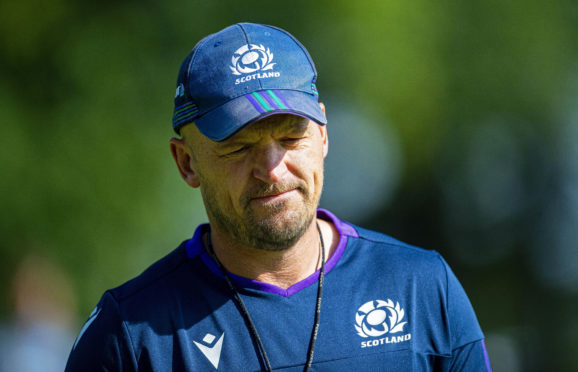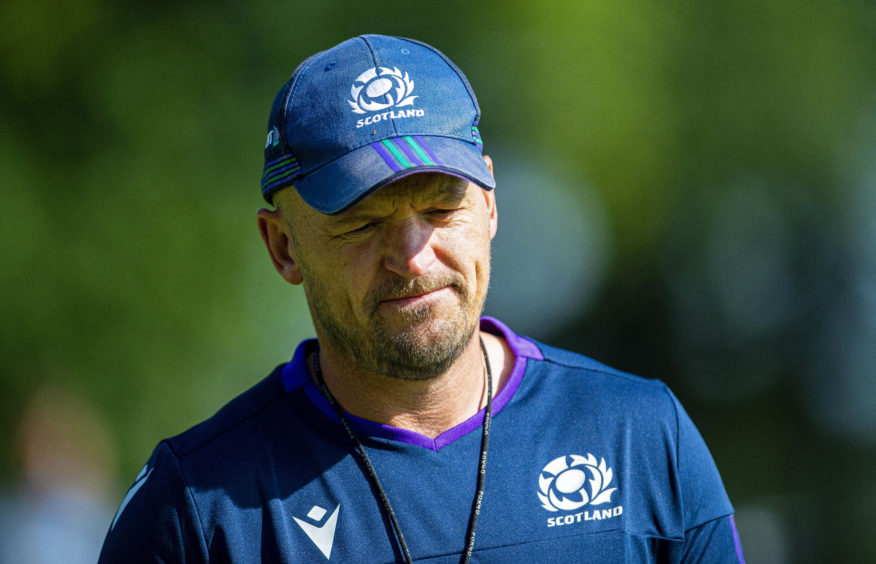 Scotland's future is still bright despite the crushing blow of failure to reach the last eight in the Rugby World Cup, says Gregor Townsend – and he still has the stomach for "the best job in the world".
The Scotland head coach felt the loss to Japan in Yokohama more than his always placid manner would suggest, his carefully laid plans coming to naught under a whirlwind of red and white on a special night in the International Stadium.
But it's these occasions and the feeling that a new breed is coming into the Scotland team that convinces him, after a period of self-reflection, to now focus on next year's 6 Nations and beyond.
"I feel very lucky and privileged to be in this role," he said. "If someone else was to do it the least I could say is that I've enjoyed the time here.
"You might not get the impression, but I do not like losing. You always feel you've represented your country and not done a good enough job. That'll start to hit over the next few days.
"But walking out tonight, in that atmosphere, and with these great players, it's the best job in the world. There are highs and lows, but I know I'll be a better coach for this experience, the team will be better, but ultimately the proof of that will be in the next games.
"Staying on would not be my decision anyway. I am not somebody who would not go to the end of his contract. But I believe we have the makings of a very good team that can compete with the best teams in the world."
As Townsend pointed out, there are only just over two months until the 6 Nations, and a 2020 schedule that will take the team to tests in South Africa and New Zealand before the November tests against quality teams.
"It'll be a long reflection for us. We can't just do a 'how did we lose that game' reflection," he said. "We have to ask `Did we play to our best over the four games?'
"You look to the future. Could this have been a time for certain guys who have played in their last World Cup? Will they go on beyond that and will it even be their decision?"
The optimism he felt among the disappointment was so many young players had stepped up to international class.
"It is really encouraging to see Jamie Ritchie who was really outstanding against Japan, after an outstanding game against Samoa off the back of surgery two weeks before," he continued.
"It's encouraging when you see players such as Scott Cummings who did well to make our initial squad of 44 play end up playing every game in the tournament and the warm ups.
"We have some players coming through who should make us stronger. We have a group of players at the age of 25 to 27; you know these guys, Stuart Hogg, Finn Russell and Jonny Gray who have at least one more World Cup in them.
"They have to drive the team forward. Coaches will be there but the players are the ones that have to set standards and step up and some of the players have stepped up during this tournament.
"Greig (Laidlaw) is not going to be at the next World Cup, it is safe to say that. Players like him have left a massive legacy. He drives high standards and really cares what it means to play for Scotland.
"I am sure the other ones do and I have seen it, but it will now have to become more their responsibility."
While building for the next World Cup was part of the plan, Scotland had to be successful in the interim, added Townsend.
"The 6 Nations is such a big tournament, it's just round the corner and we have to represent our country the best we can," he said. "We're planning to have a successful 6 Nations, we have a very tough tour in the summer and then we're back playing quality teams in November.
"So we have to make sure we put the best team out, and if that takes an older player who might not be in the next World Cup, he still should be selected, of course.
"Also, if we have a transition or development plan to ensure players get the experience in the 6 Nations, they still have to be deserving of (selection) as well.
"But these (young) players have shown they are deserving, they stepped up and grabbed their opportunity these last few weeks."