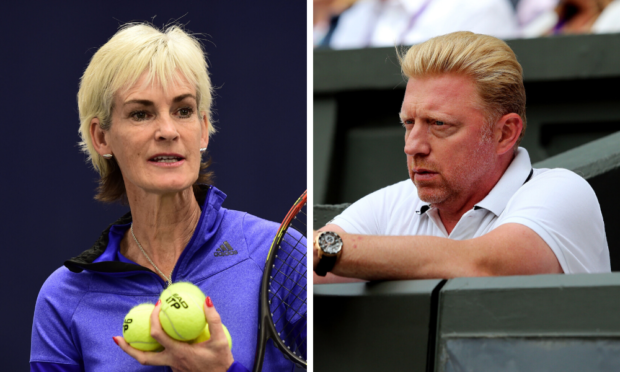 Judy Murray has opened up on the hurt caused by Boris Becker when the former Wimbledon champion suggested Andy needed to cut ties with her on tour to realise his Grand Slam dream.
In 2011, with the Scot still chasing his first major after an Australian Open final defeat to Novak Djokovic, Becker took aim at tennis coach Judy over her role in her son's career.
The German stood by his view just months later when quizzed about them, saying: "I just question whether a young man needs to have his mother around all the time in his job. I may be wrong but I don't see the mother of (Rafael) Nadal or (Roger) Federer or Djokovic."
Judy, speaking on BBC Scotland's Fair Play: The Women in Sport show, revealed she didn't leave the house for three days such was the impact of Becker's remarks.
She said: "I'm not sure I'll ever forgive Boris Becker for that.
"He's never apologised. I don't think he would ever understand what he made me feel like.
"I called him out on it a couple of years later. I thought it was right to let him know how much damage he had caused by doing something like that."
She became aware of the six-time major winner's comments during a shopping trip, seeing them on a billboard outside a newsagents.
Judy said: "I just saw this on the street outside where I live. I went home, I didn't go out for about three days and I really struggled with that.
"Boris Becker is such a huge figure in tennis and I thought, 'People will think he knows what he's talking about, they're going to think that's my fault'.
"And actually, I hardly ever went to the tournaments. Most players have their parents or their families with them at the Grand Slams.
"Those are the events where you need the most emotional support. It's incredibly important."
Andy has gone on to win three majors – the 2012 US Open and Wimbledon in 2013 and 2016.
Older brother Jamie has lifted seven Grand Slam doubles and mixed-doubles titles, including Wimbledon in 2007 and 2017.
Judy – winner of 64 Scottish tennis titles and Britain's former Fed Cup captain – added: "I came in for an awful lot of criticism simply for being a competitive woman who was pumping her fist watching her kid play in the same way that I had done all of his tennis playing life.
"I was being singled out by people who had never met me, never knew what we'd been through.
"It made me feel like there was something wrong with being a competitive mum, whereas if I'd been a competitive dad, you'd be applauded."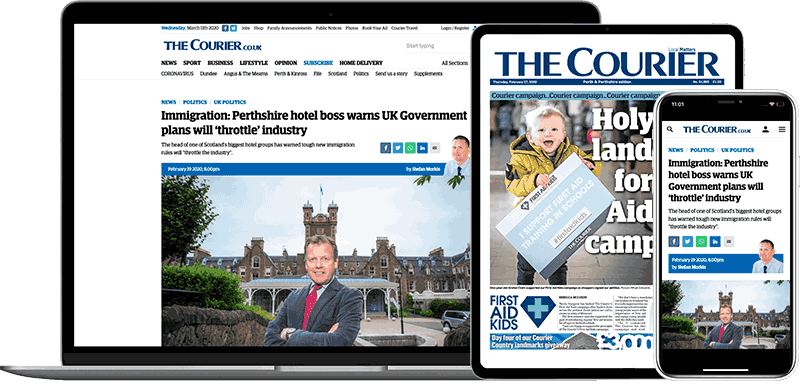 Help support quality local journalism … become a digital subscriber to The Courier
For as little as £5.99 a month you can access all of our content, including Premium articles.
Subscribe