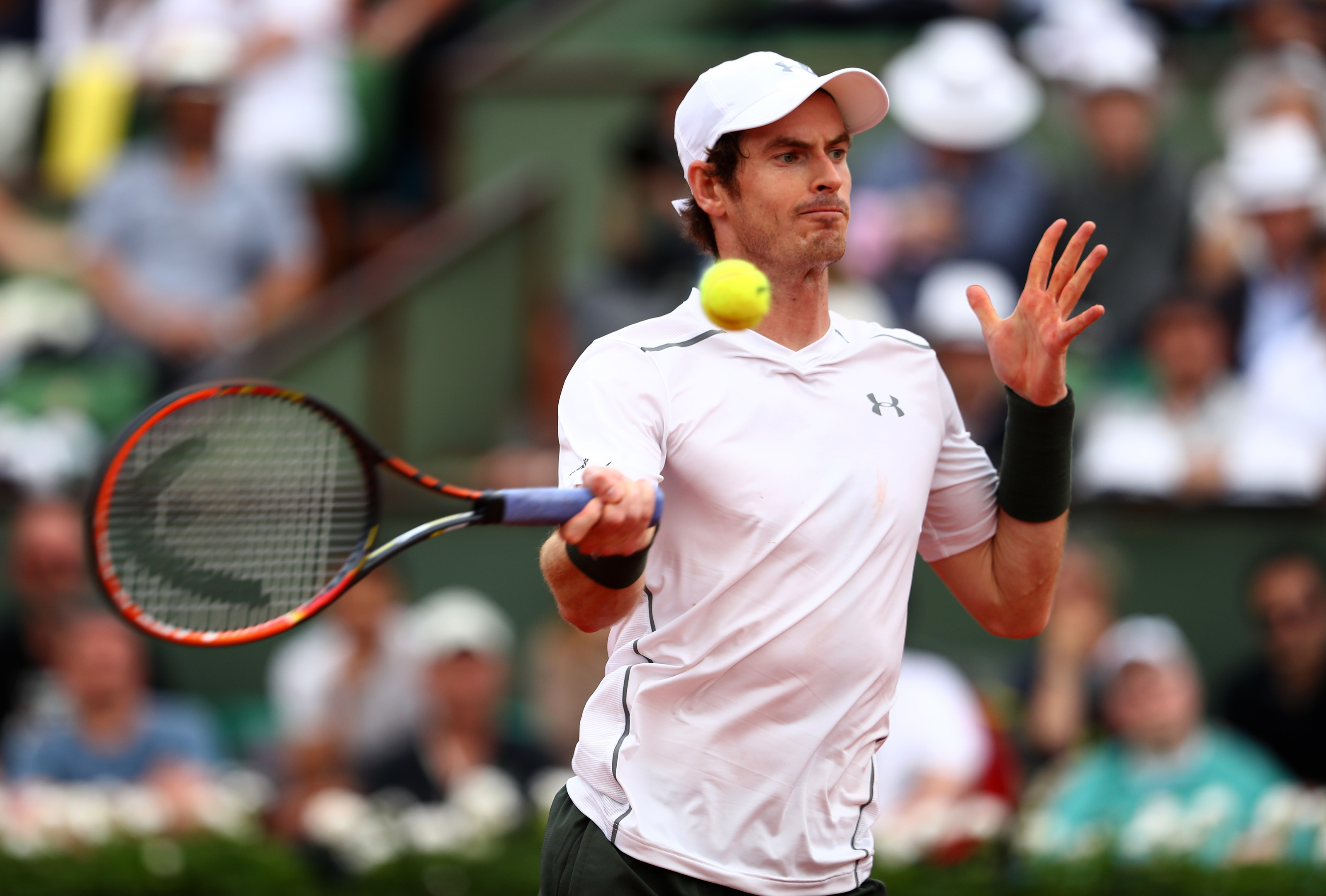 Andy Murray survived a five-set rollercoaster for the second successive match to scrape through to the third round of the French Open.
After coming from two sets down to defeat Radek Stepanek over two days in round one, Murray was back on court against little-known French wild card Mathias Bourgue.
The sun had finally come out and Murray was expected to stroll through against the world number 164.
But instead, from 6-2 2-0 up, he lost 24 of the next 27 points and eight games in row, and then found himself two sets to one down.
Staring at the worst defeat of his career, the world number two did what he invariably does in such situations and found a way back, eventually winning 6-2 2-6 4-6 6-2 6-3 in three hours and 34 minutes.
Murray said: "He was excellent. He was the one dictating a lot of the points, making me run a lot and fighting right to the end. He's going to have a fantastic future for sure.
"I was thinking, 'What happened?' I had 6-2 2-0 and then he started playing unbelievable and I was finding it hard to win points, not games.
"I've played these matches many times and I just tried to fight through to the end. It's been a tough few days and I'm going to have to recover extremely well if I am to go far in this tournament. You can't play too many matches like this."
It is the first grand slam tournament in more than a decade in which Murray has played successive five-setters and the concern must be the toll it has taken both physically and mentally.
The Scot may therefore be somewhat relieved to be facing giant Croatian Ivo Karlovic in the third round given there are unlikely to be many long rallies.
Finding life difficult against Stepanek, a former top-10 player known as an awkward customer, was one thing but this was quite another.
At 22, Bourgue was playing in the main draw at a grand slam for the first time and had never previously faced a player in the top 50 let alone one of the world's top two.
After the drama of the last two days, all seemed relatively serene until the third game of the second set, when inexplicably Murray stopped being able to hit the ball in the court.
The Scot's struggles gave Bourgue confidence and, as Murray searched in vain for his missing game, the Frenchman took full advantage.
It was difficult to remember a worse half an hour for Murray at a grand slam than the run of eight games he lost, and it did not get much better after that.
Murray looked more lost than angry, appealing to his box for an answer to what on earth was happening.
This was supposed to be the French Open at which the 29-year-old challenged for the title having gone into it as the form player on clay.
But instead he found himself trying to get a foothold against an opponent used to slogging it out at tennis' forgotten outposts.
As poor as Murray was, Bourgue was exceptional, pushing the Scot way behind the baseline and then killing the point time and again with perfect drop shots.
Far from facing pressure on his serve, it was Bourgue, buoyed by vocal crowd, who was pushing for another break.
When Murray saved two break points in the seventh game of the third set, it seemed it might be a turning point, but not a bit of it.
Bourgue looked like he had been playing on stadium courts all his life as he landed two devilish drop shots and then clinched the set with a searing backhand winner down the line.
The key moment arrived at the start of the fourth set when Murray was forced to save three break points, one with a half volley of the highest quality.
Murray had a bit more spark about him now and his fightback finally started when he broke the Bourgue serve to lead 3-1.
The Frenchman had never previously played a fourth set and asked the umpire for a Coke and a Mars Bar to boost his flagging energy levels.
But the tide had turned and Murray looked finally to be in control when he got to 5-1 in the fifth. However, Bourgue roused himself to win two games in a row before at last the second seed finished the job.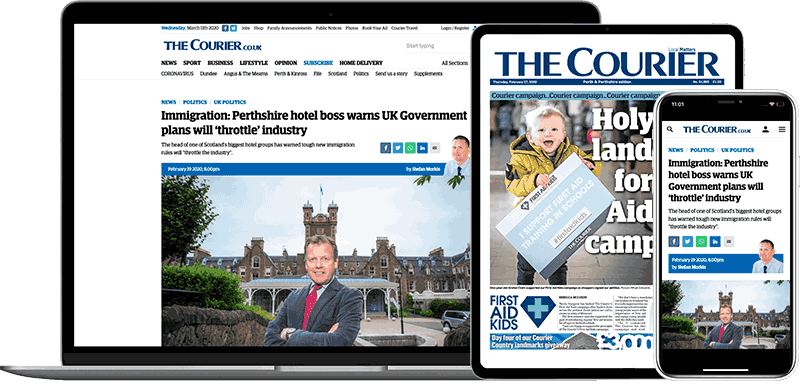 Help support quality local journalism … become a digital subscriber to The Courier
For as little as £5.99 a month you can access all of our content, including Premium articles.
Subscribe