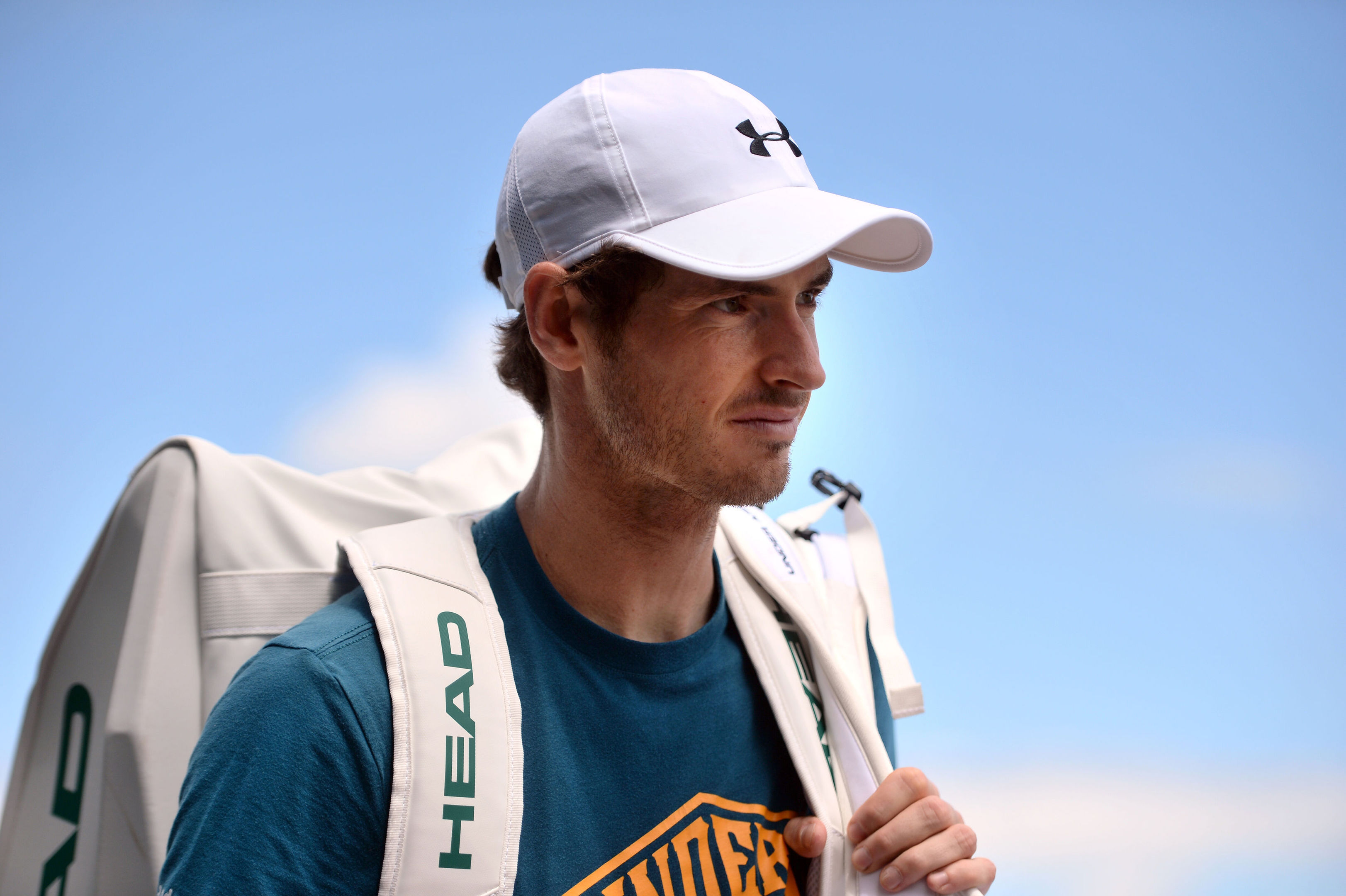 Andy Murray will continue the "boring" task of keeping his focus on his next opponent and away from what might happen on Sunday.
While pundits and fans are already eagerly discussing his prospects of lifting the Wimbledon trophy for a second time, Murray knows from experience that nothing is guaranteed.
He played at a supremely high level to crush a demoralised Nick Kyrgios in the fourth round and will look to do the same against another dangerous player, Frenchman Jo-Wilfried Tsonga.
Murray said: "I'm fully aware of how difficult my next opponent is. I know Tsonga is one of the best grass-court players in the world. If he plays well, I'm not on my game, I can lose that match for sure.
"So I need to make sure I have a good practice, stay focused on that one. Take it one match at a time.
"I know everyone goes, 'Oh, that's boring'. But that's what you do as a professional. My job's to try to win my next match, it's not thinking about anything else.
"I think if I play the level I'm playing at just now, I give myself a chance in most matches.
"But the trick is to keep that up, to maintain that level for the whole two weeks. I've done a good job of it so far. I do feel like when I've needed to in the tournament, I have played some good tennis."
There are similarities with Wimbledon 2013, when Roger Federer and Rafael Nadal lost early and Murray went on to clinch the title.
He has shrugged off questions about the impact of Novak Djokovic's defeat, but this is the first time the Scot has found himself as the highest-seeded player left in a grand slam.
He wrote in his BBC column: "When I was younger it was much more difficult to stop myself getting carried away with how I was playing or who I was playing.
"When I hadn't won a grand slam it was like, 'This is my chance. I might do it.' And then, if it didn't happen, I was gutted. Nowadays, I know how difficult these events are to win and I take nothing for granted any more.
"I've had some of my biggest wins ever on Centre Court – but some of my toughest losses as well.
"I just try and stay in the moment as best I can and hopefully I can keep doing that for the rest of the tournament, because it's served me well over the years."
Murray has an excellent record against 12th seed Tsonga having beaten him 12 times from 14 meetings.
Two of those matches came at Wimbledon, with Murray defeating the Frenchman in the quarter-finals in 2010 and the semi-finals two years later.
"Both matches were hard," said Murray. "They weren't easy. A few of the sets came down to just a couple of points. I'm aware I'll have to be playing at my highest level to win."
This is, of course, Murray's first Wimbledon as a father and he has been spending time with baby daughter Sophia on his days off.
He revealed he has also been helping with domestic chores like stacking the dishwasher, while his evenings have been spent following Euro 2016.
The 29-year-old said: "I've watched a lot of the Euros. All the usual stuff I always do. Nothing different.
"I just try and stick to the same routines on the off days, practising at the same time, afternoon just home with my family. In the evening I watch a bit of sport, watch the news. That's it."
Murray has been following Wales' progress to the semi-finals in France, and will hope to finish his quarter-final on Wednesday in time to watch some of their match against Portugal.
"I think it's an amazing story, unbelievable what they're doing," he said. "Obviously, the closer you get, the more people start to think there's a chance you can go all the way."
The Scot knows just how that feels.